re/prom: party with purpose
benefiting care for AIDS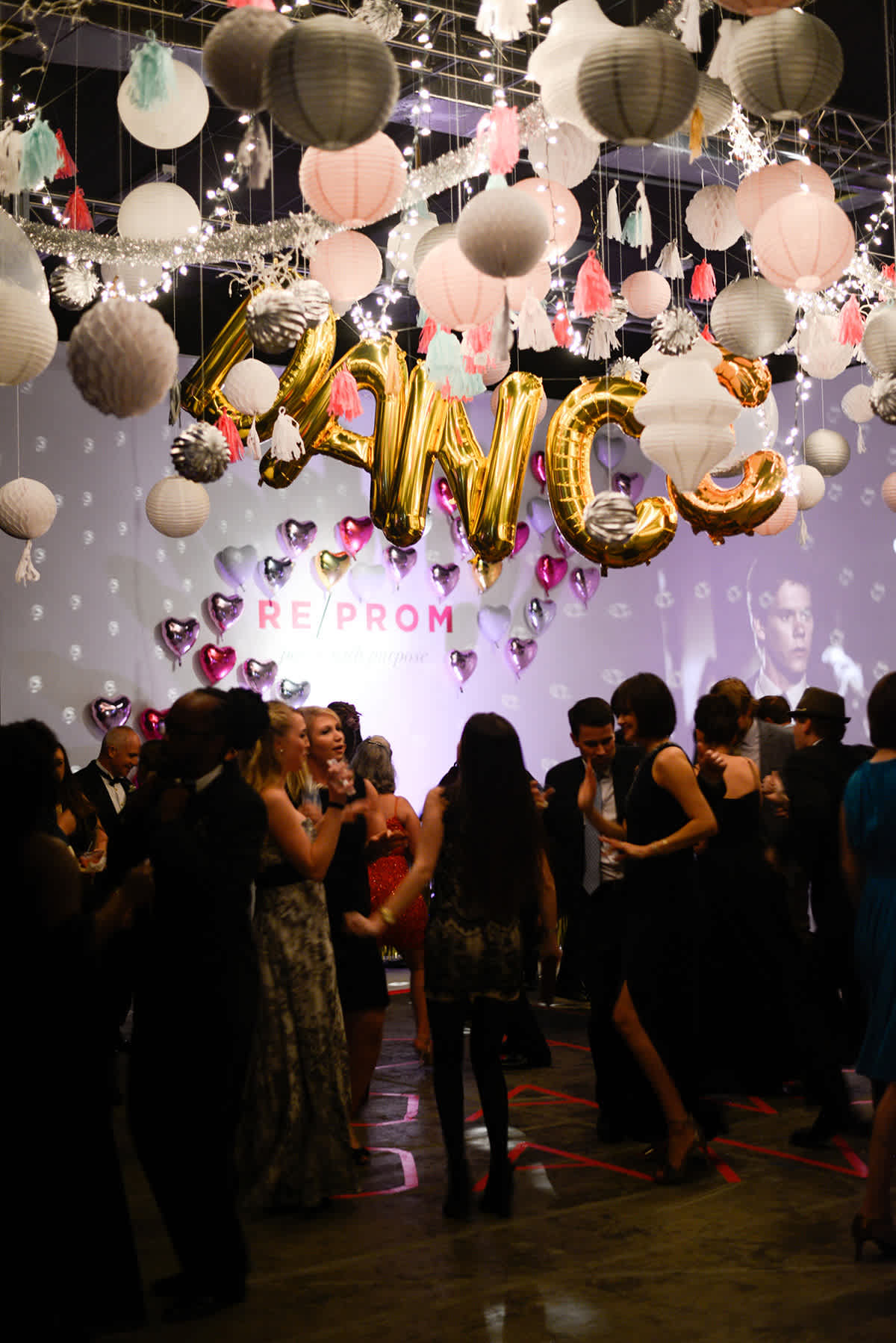 Last weekend, we hosted re/prom.  It was so much fun.  I'm excited to share the gorgeous pictures Alea captured of the event (see the pre-pictures here), and hope you don't mind the over-sharing.  I have tried and tried to edit, but my heart is just so full from the experience that I can't help it.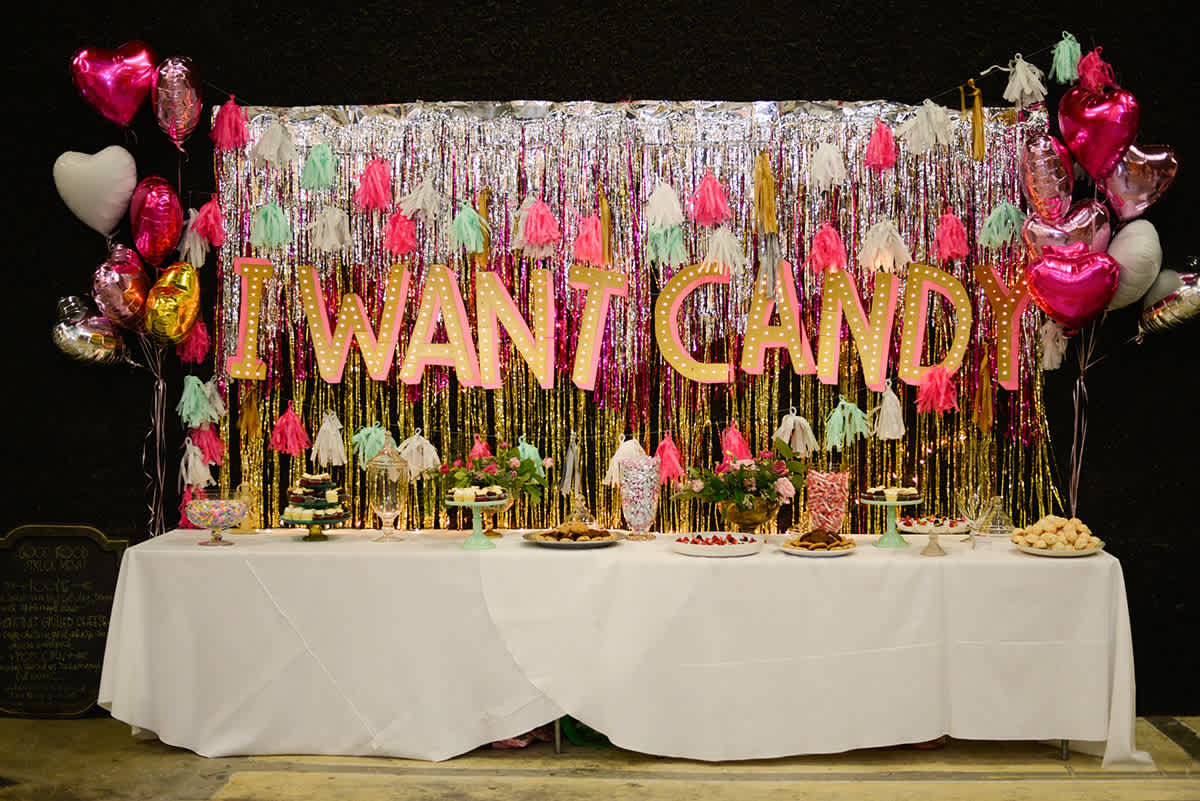 Some friends of ours committed to supporting a center for Care For Aids in Kairobangi, Kenya, and then recruited a bunch of other friends to also contribute and commit to hosting a couple of events throughout the year to raise awareness and money.  Care For Aids is an incredible organization that gives hope to those living with HIV/Aids in Africa by providing medication, support, and job training to put families back together and rebuild lives.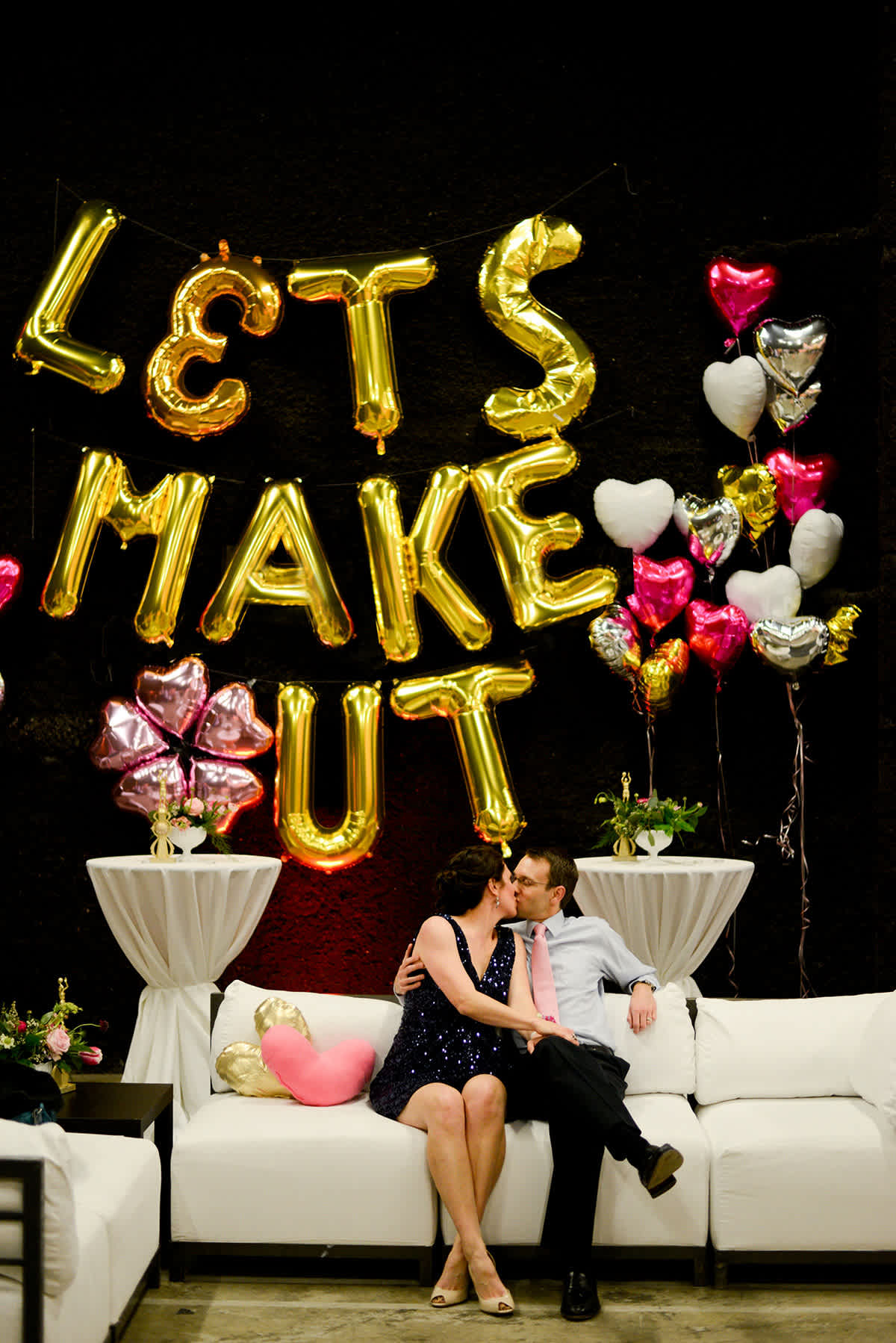 For our first event, a couple of guys in the group had the brilliant idea of throwing a re/prom, or a redo of prom on Valentine's Day.  It's such a fun concept to redo that event that (as a girl) was so exciting, yet often a let down, in a season of life where you don't have the high school angst on your shoulders any longer, and enjoy a fun evening as a hopefully wiser person.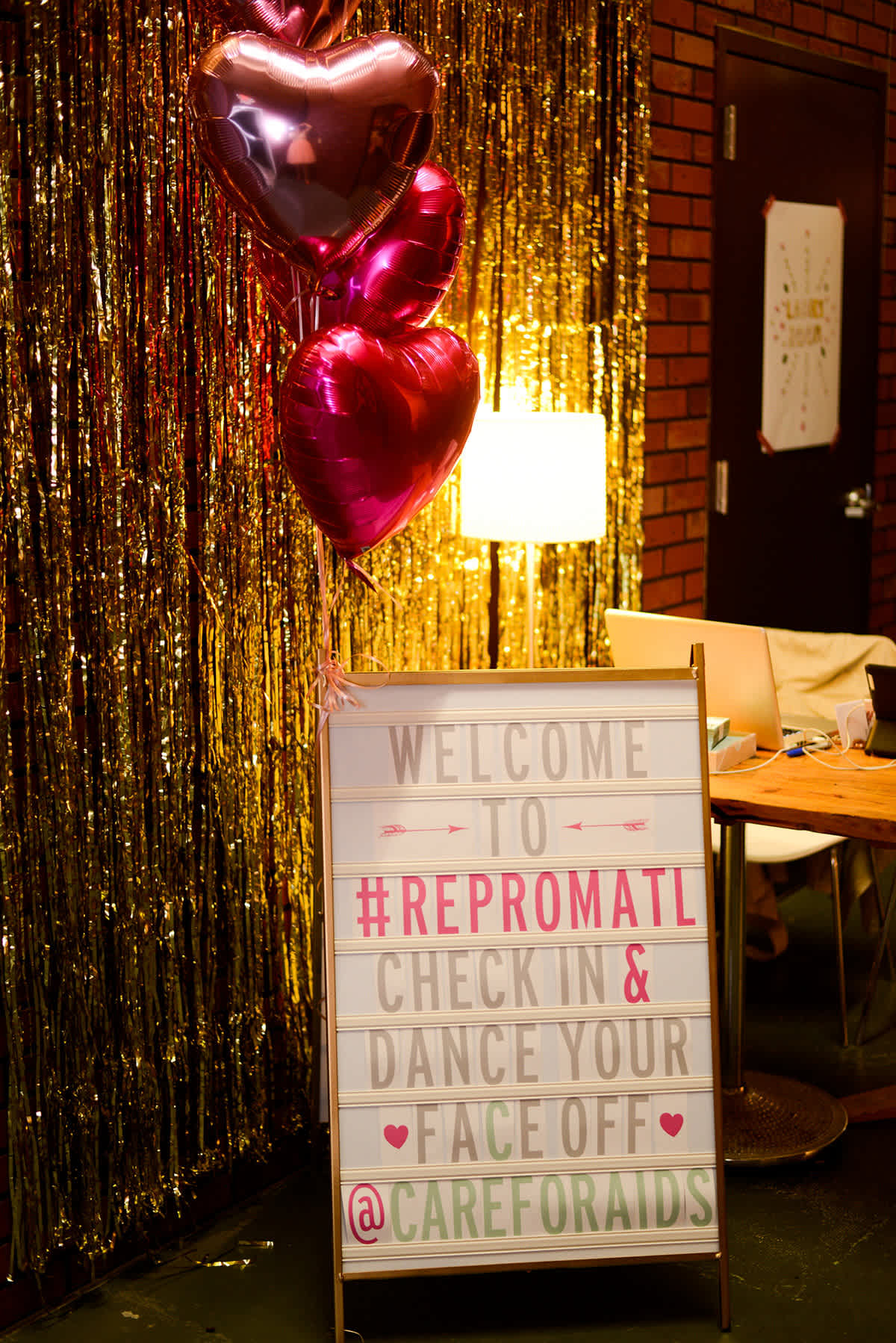 With that in mind, we went for a bit of a high school feel for the party.  We had 220+ guests (amazing for the first year) and decked out the event space with tinsel, lanterns, lights, and balloons.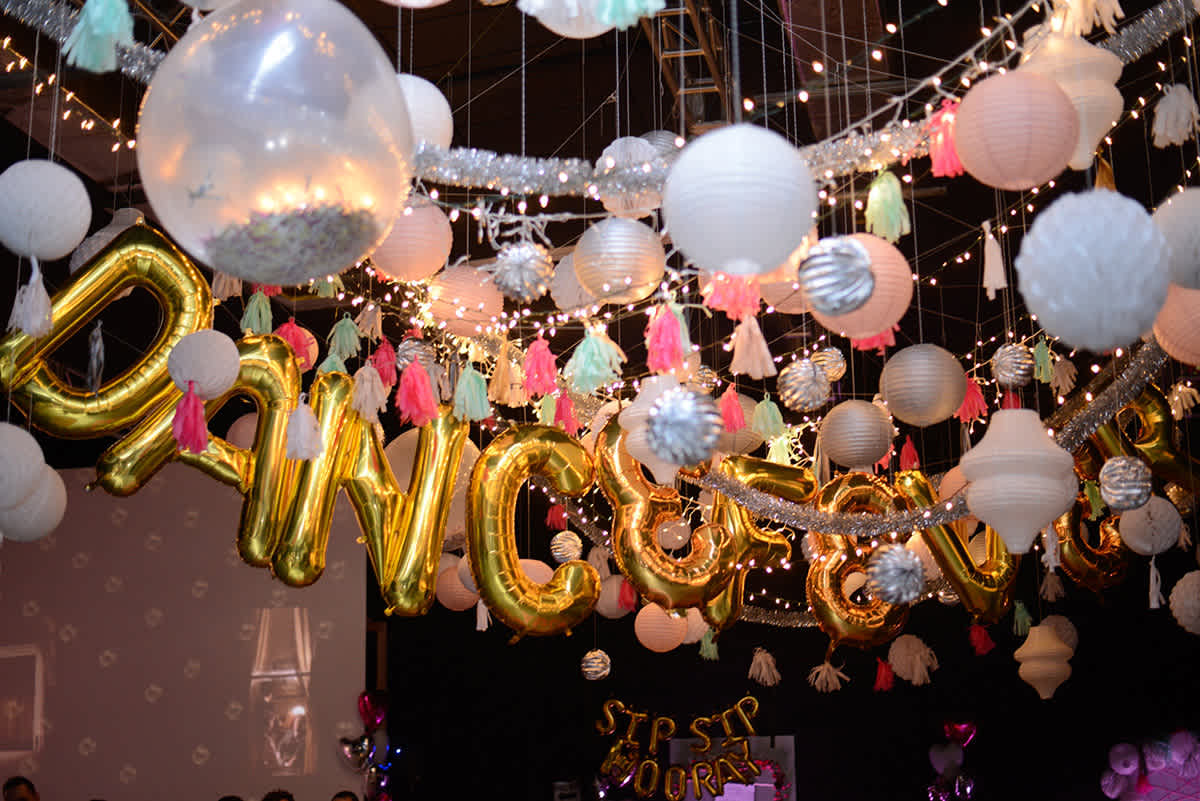 The dance floor was the most fun.  We strung up countless lanterns, tassels, Christmas lights, and balloons that read "dance fever".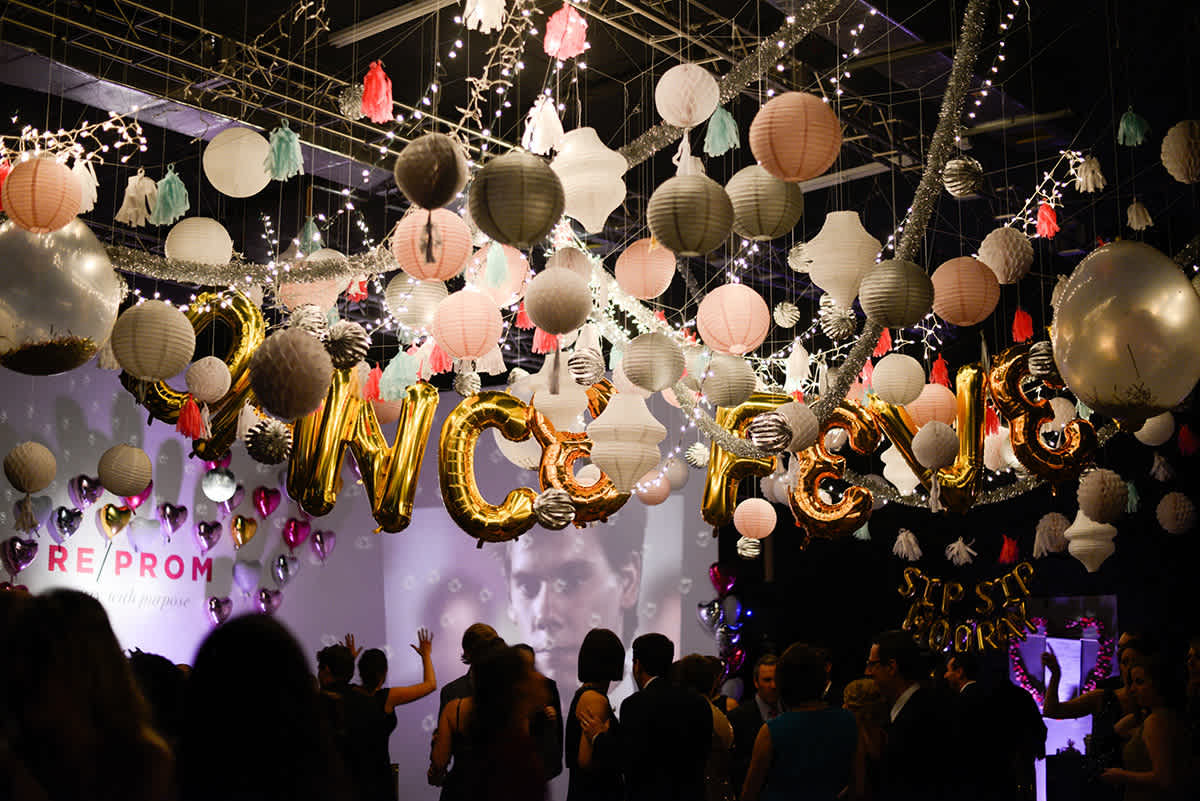 We also projected Footloose on the back wall.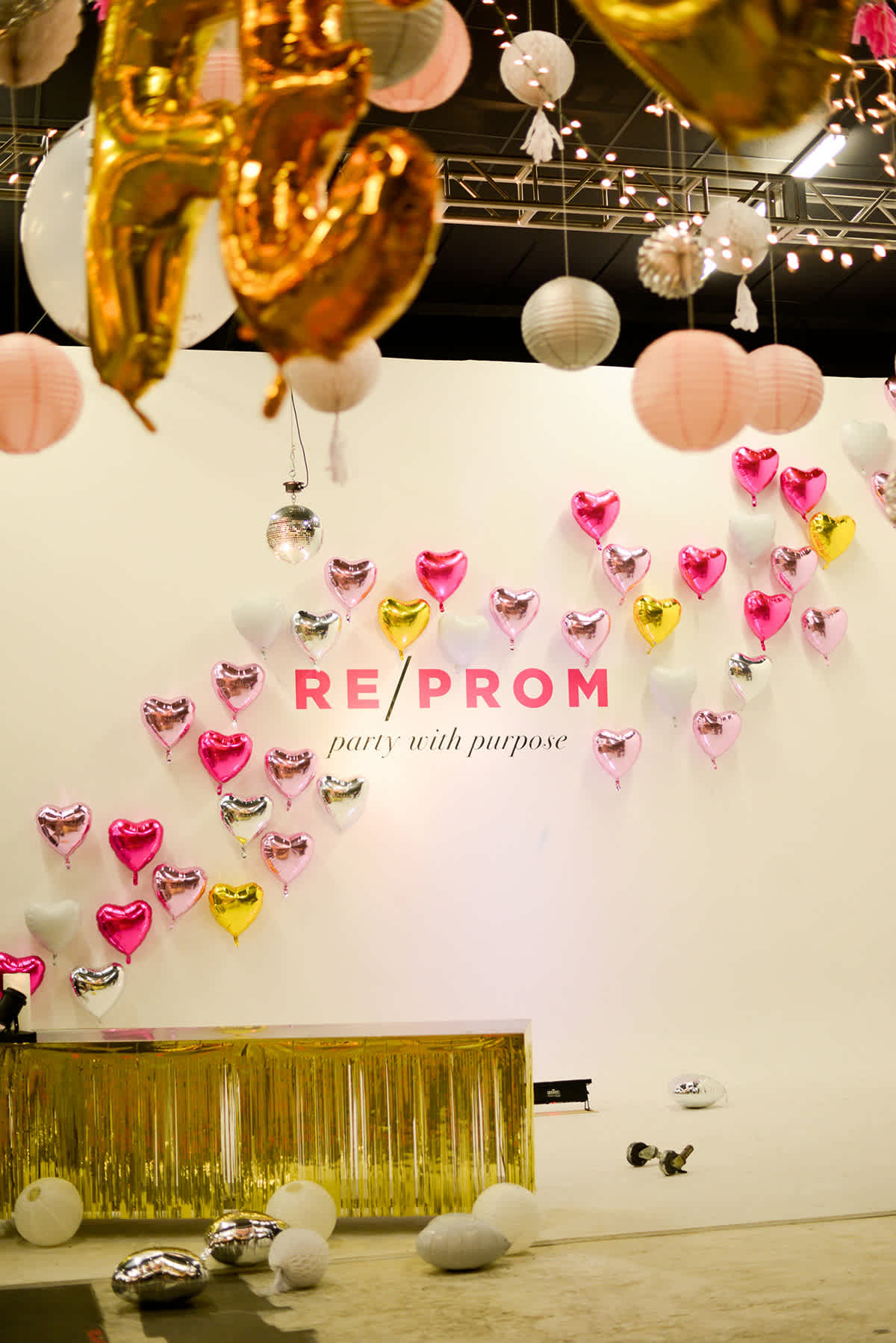 Northstar Balloons donated all the balloons, and they completely made the evening!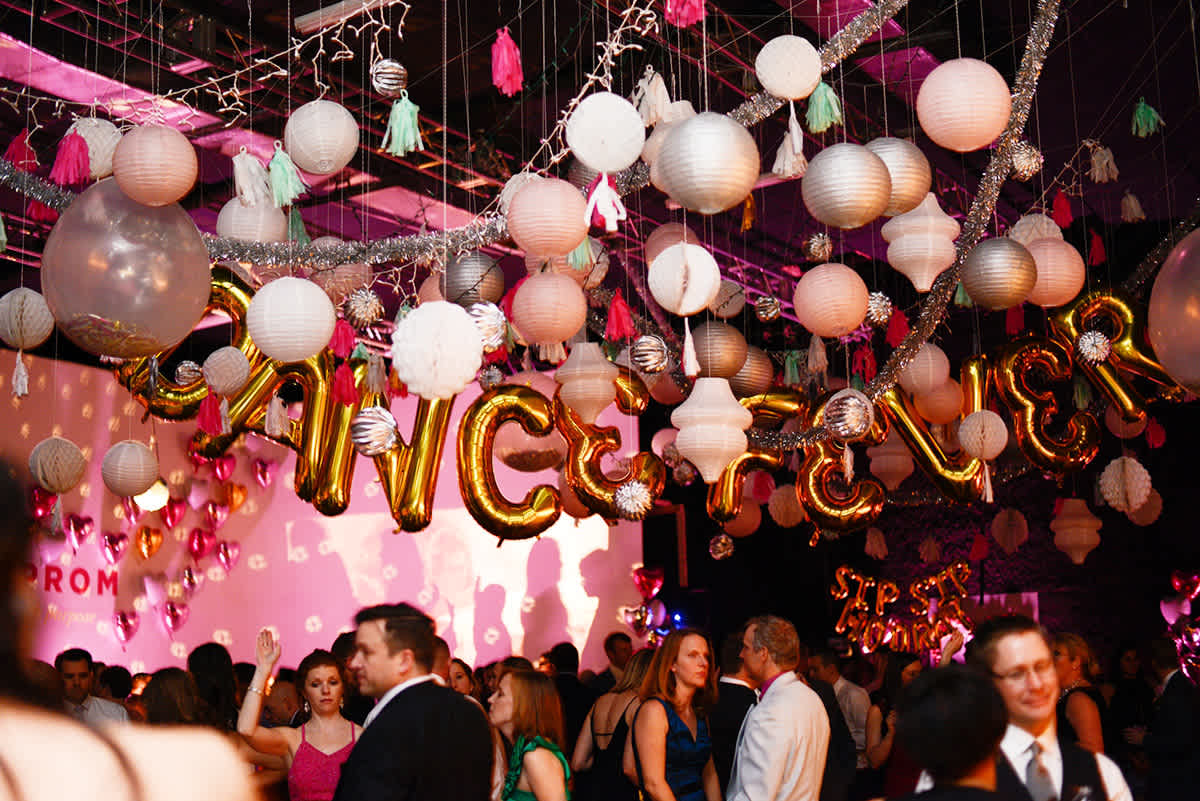 I think one of my favorite details was the dessert table!  Highland Bakery created the fantastic treats we displayed, and we painted cardboard letters that said 'I Want Candy' (like the song!) and added Christmas lights.  We hung them over several layers of tinsel curtains, and it all just glittered!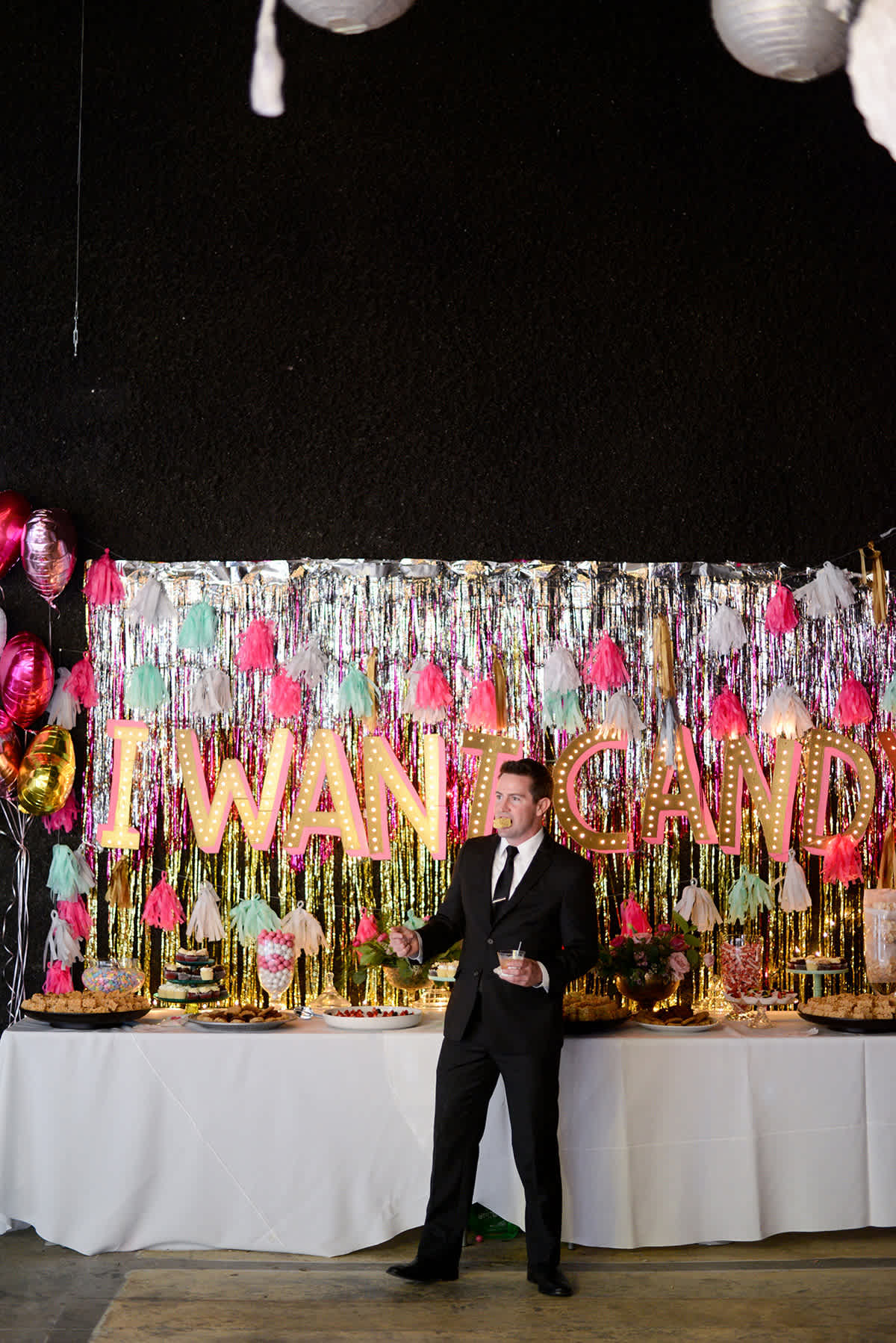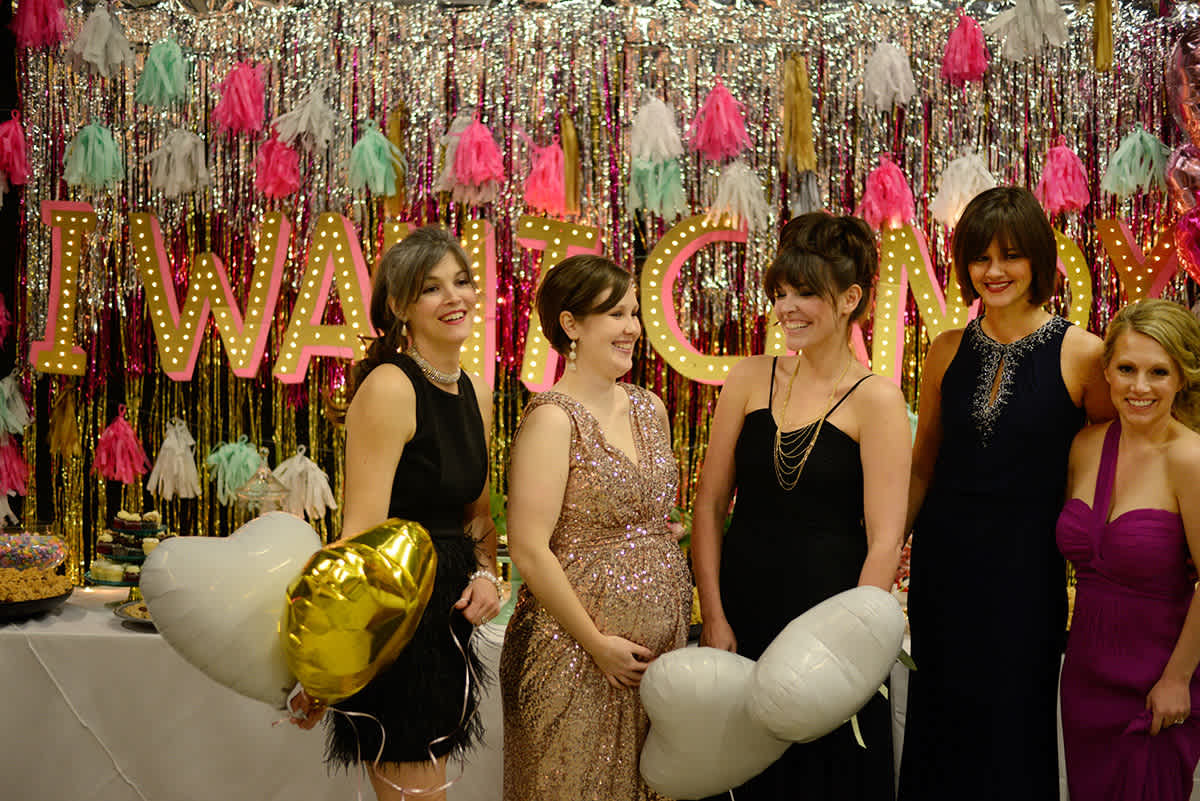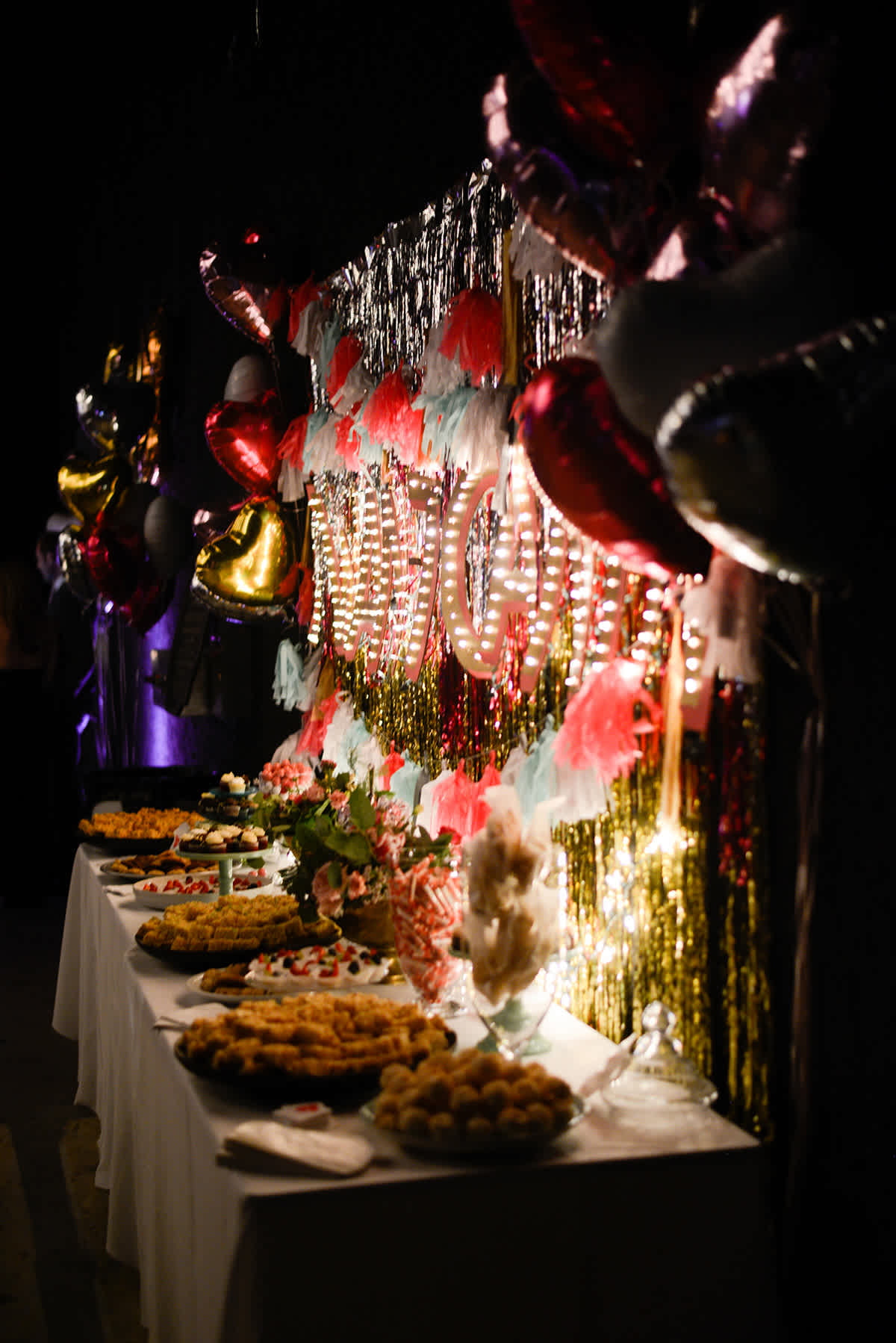 For some "high school" touches, we spray painted sports trophies in gold glitter for table centerpieces.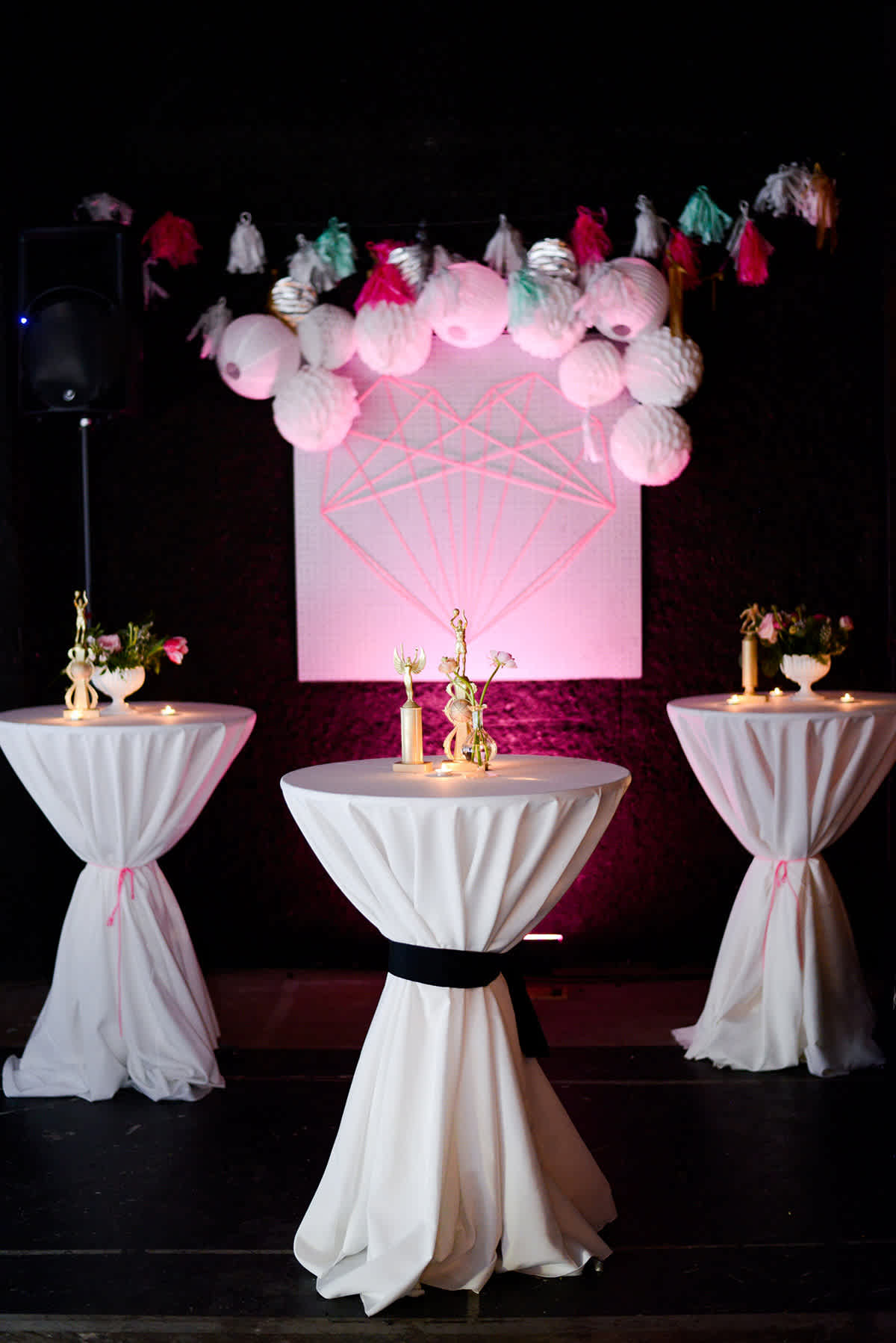 My amazing friend Lindsay Coletta created the gorgeous florals!  That heart is just strung up on pegboard painted in silver glitter - it made for some fun and inexpensive art!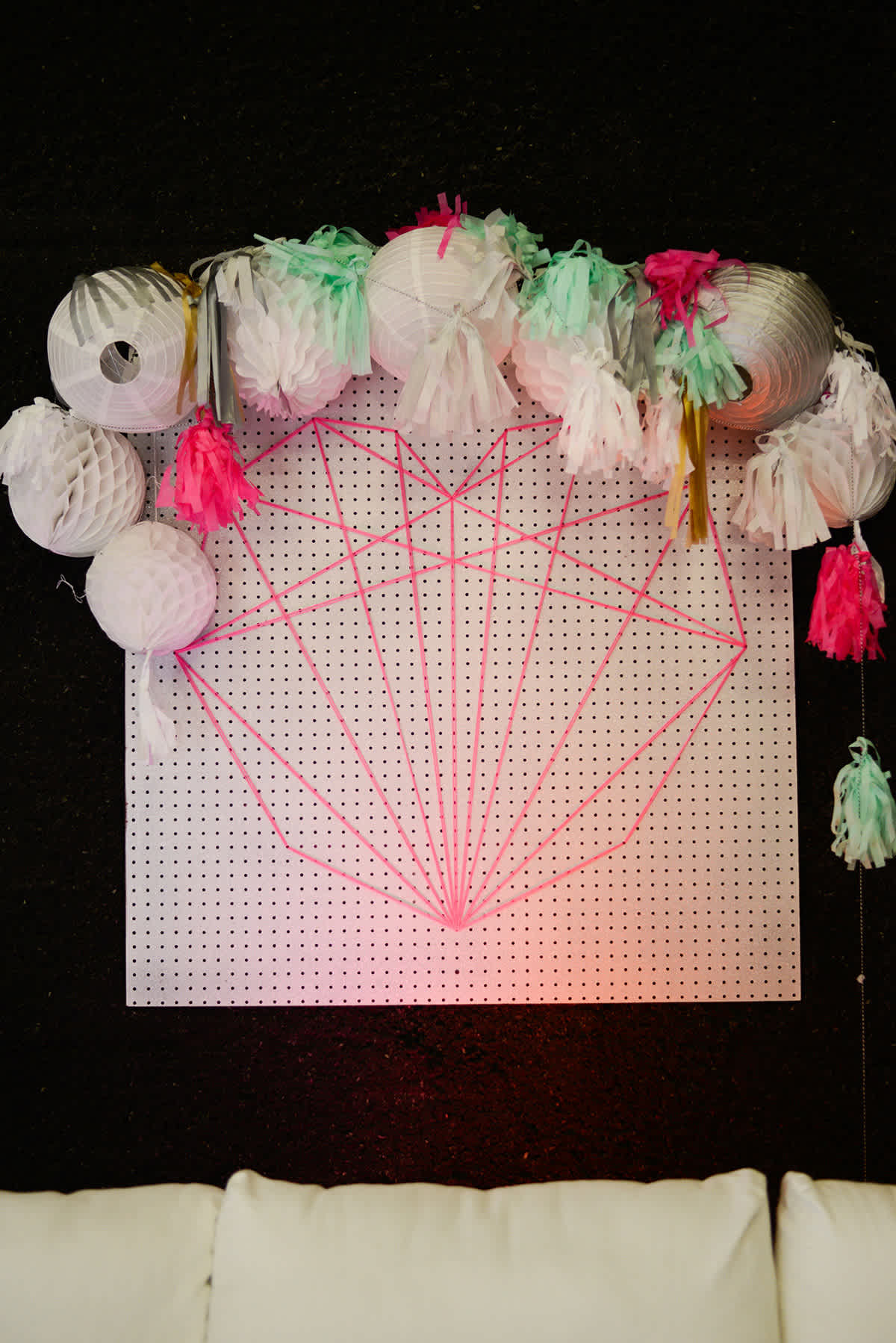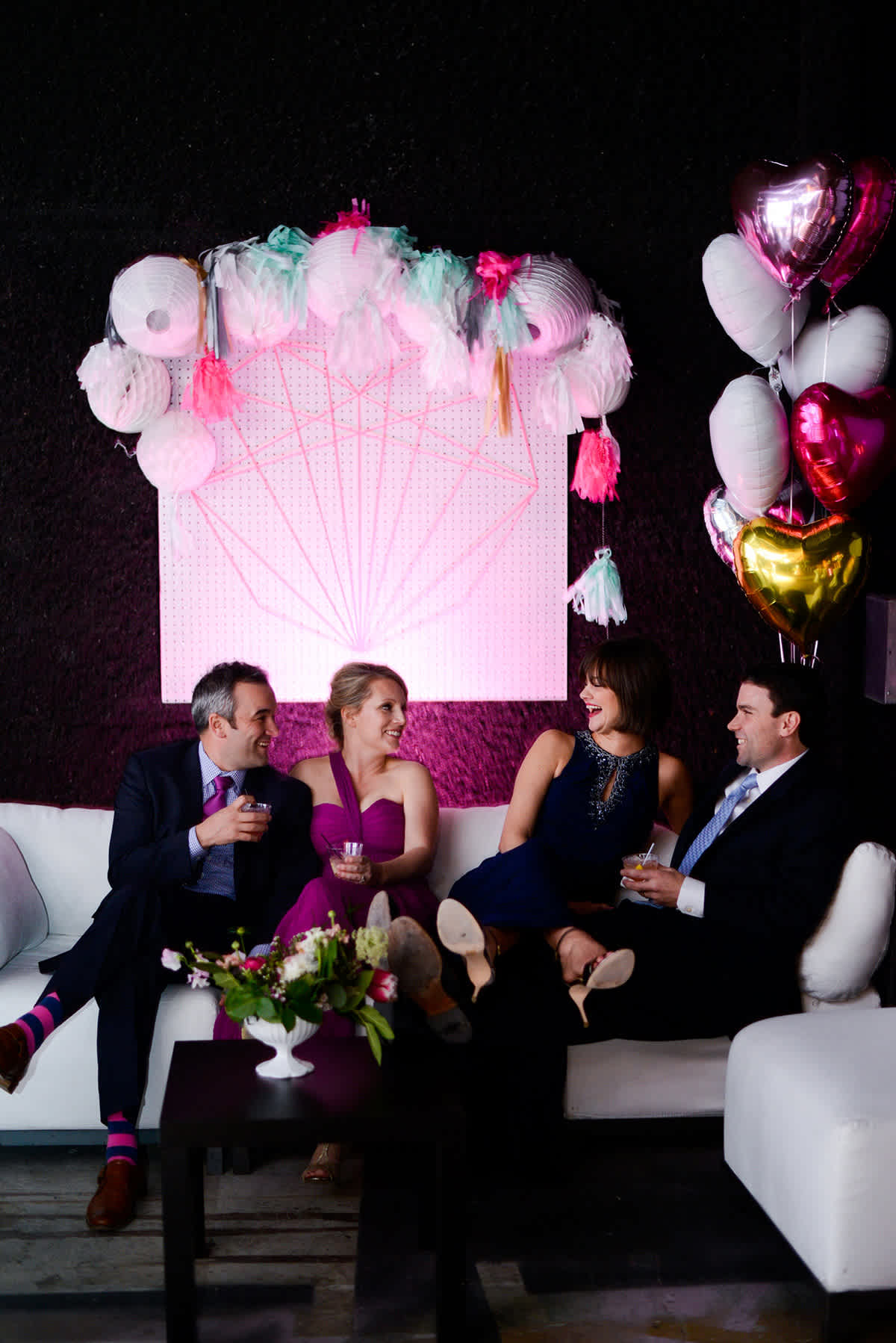 For another fun little detail, we created a larger than life sheet of notebook paper, with little doodles all over it.  It made for a great photo backdrop!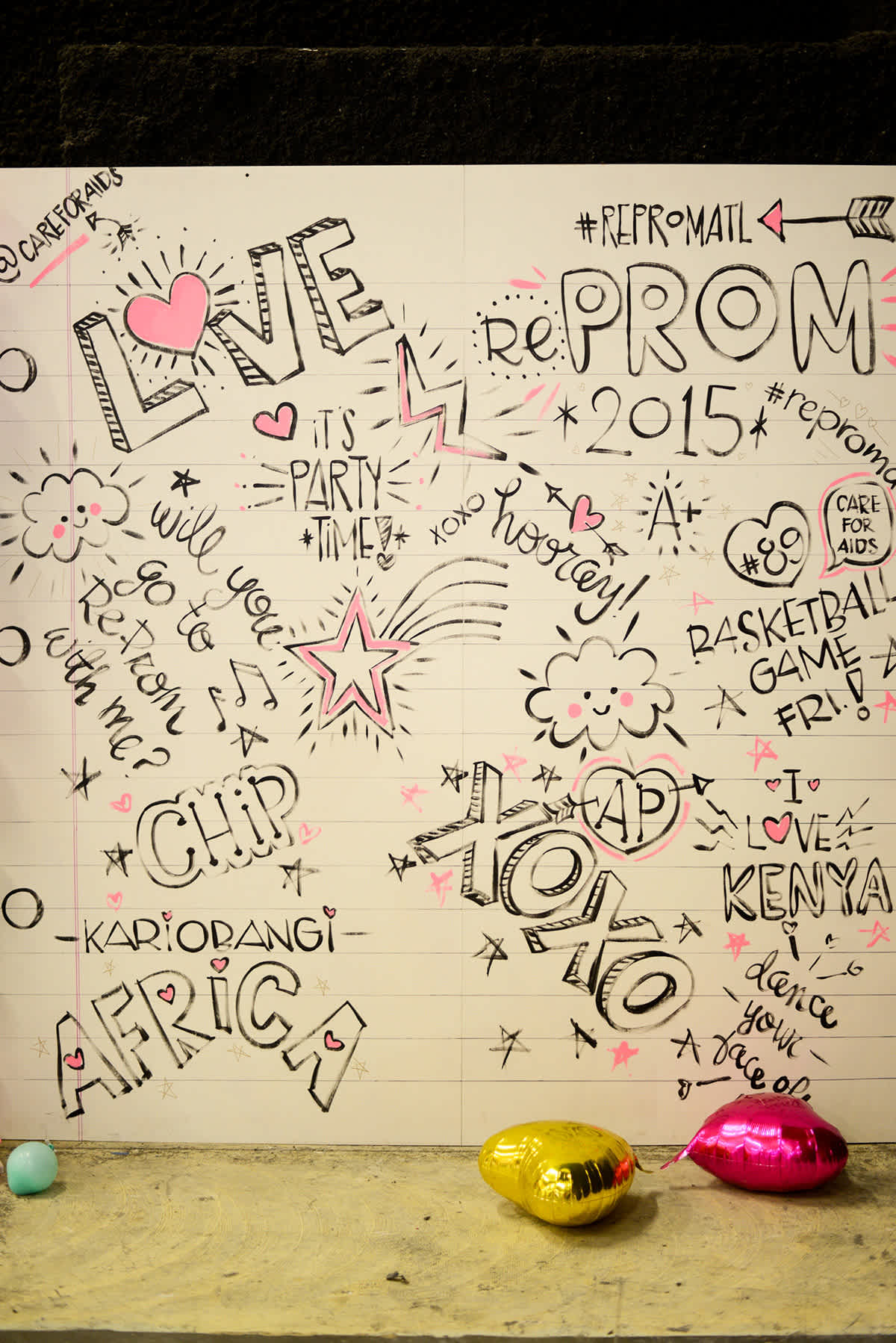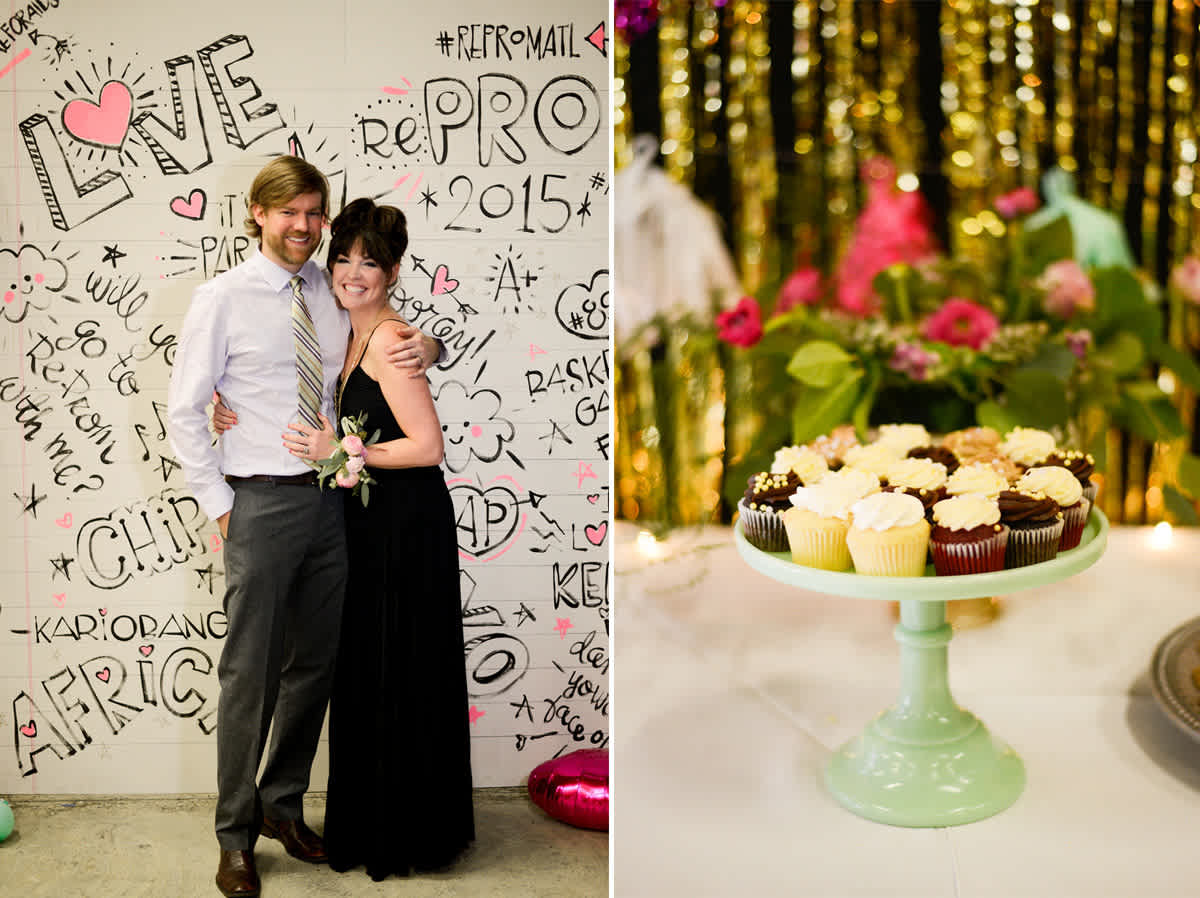 We had balloons everywhere; where we served drinks, the sitting areas, in the entrance.  It was just awesome.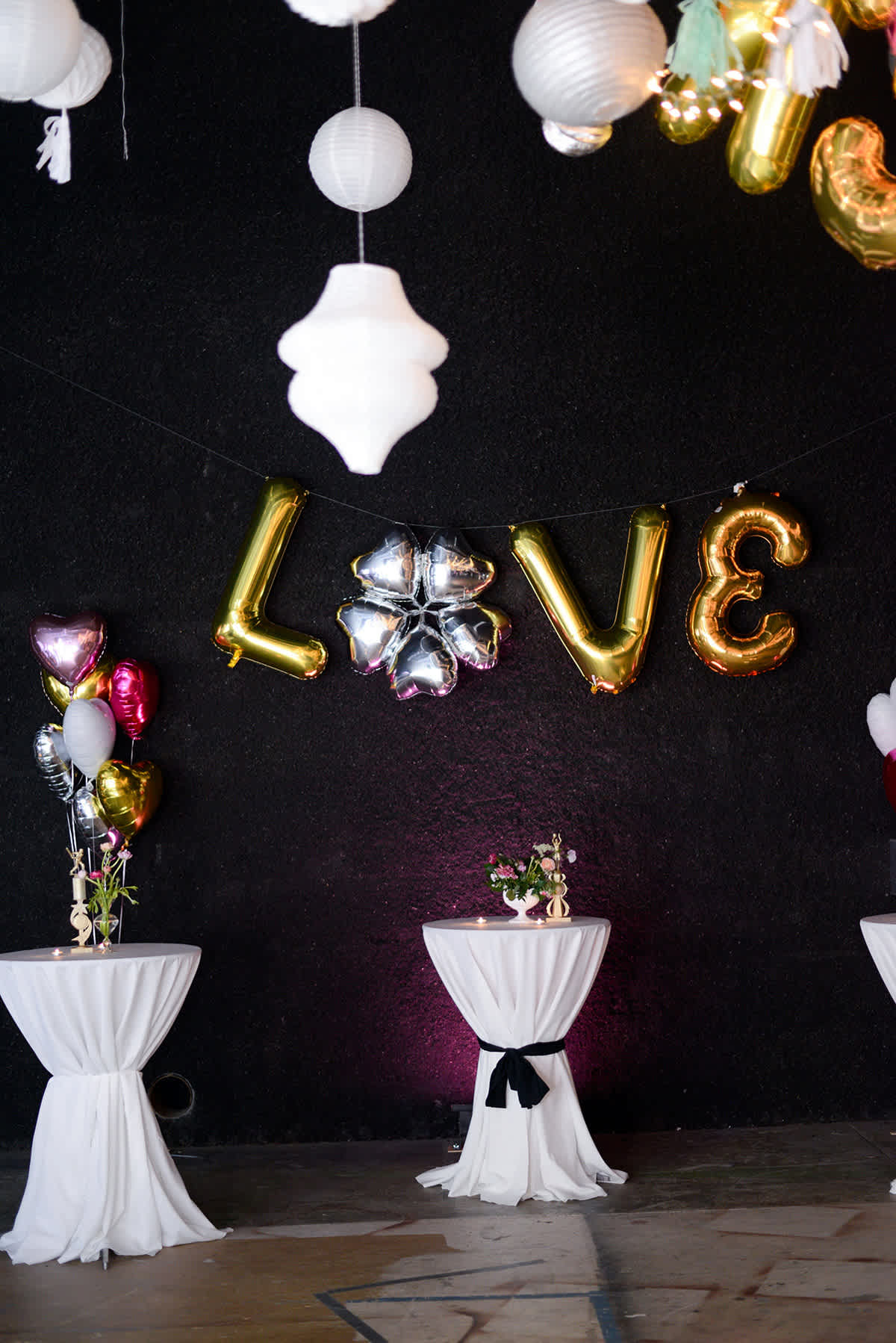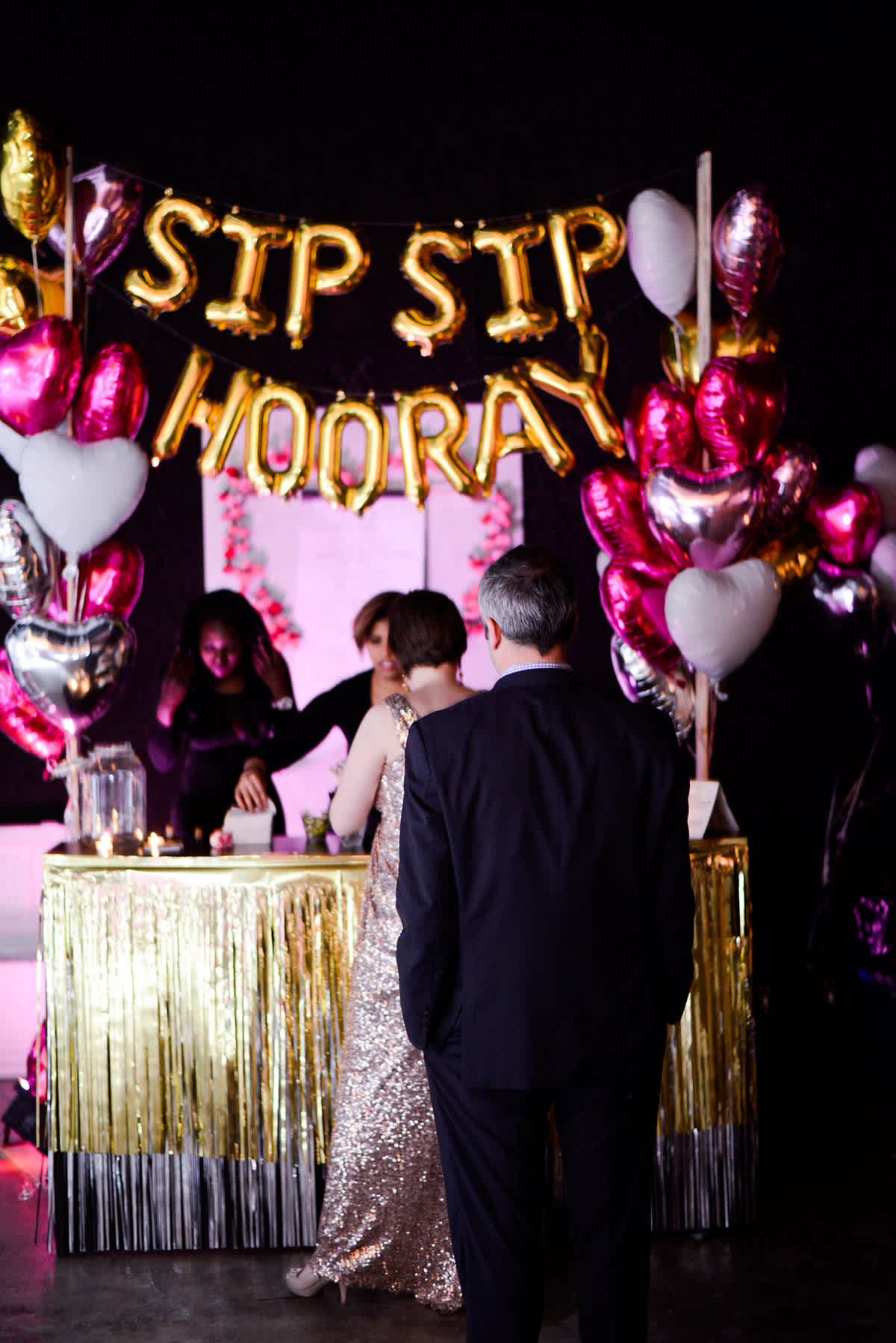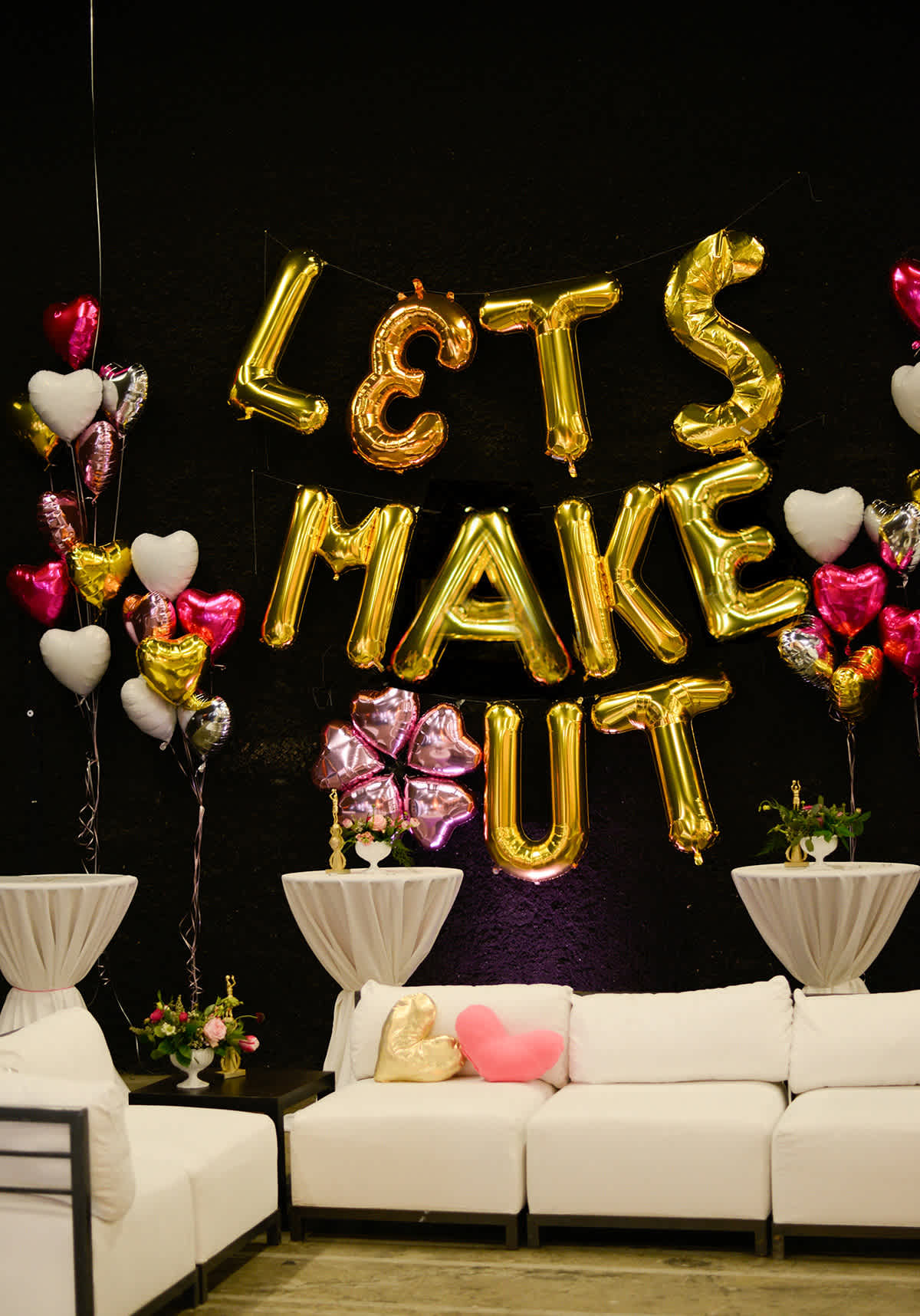 The party itself was just amazing, too.  We had the most fun emcee's, so the dancing didn't stop, and a great food truck for dance break snacks.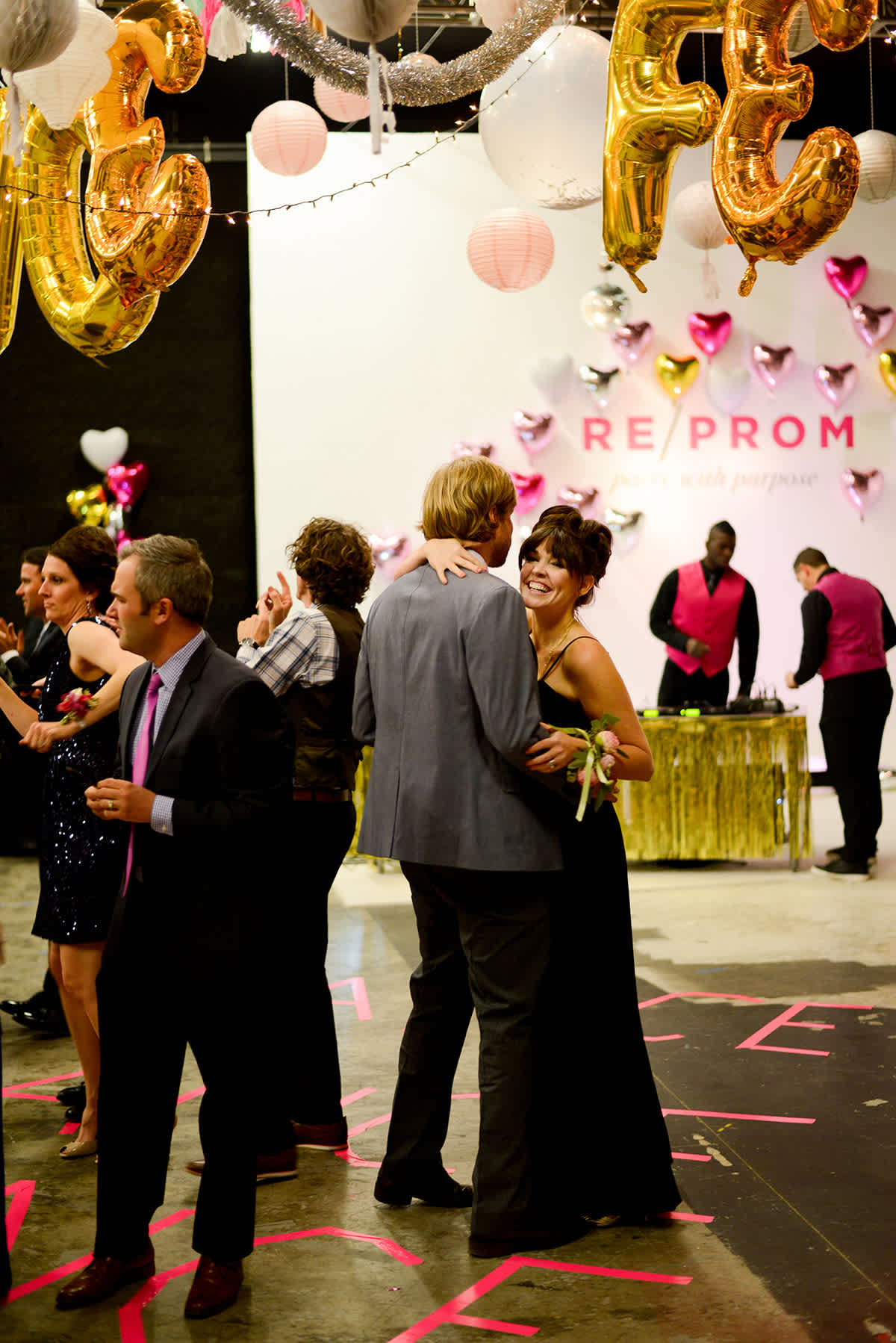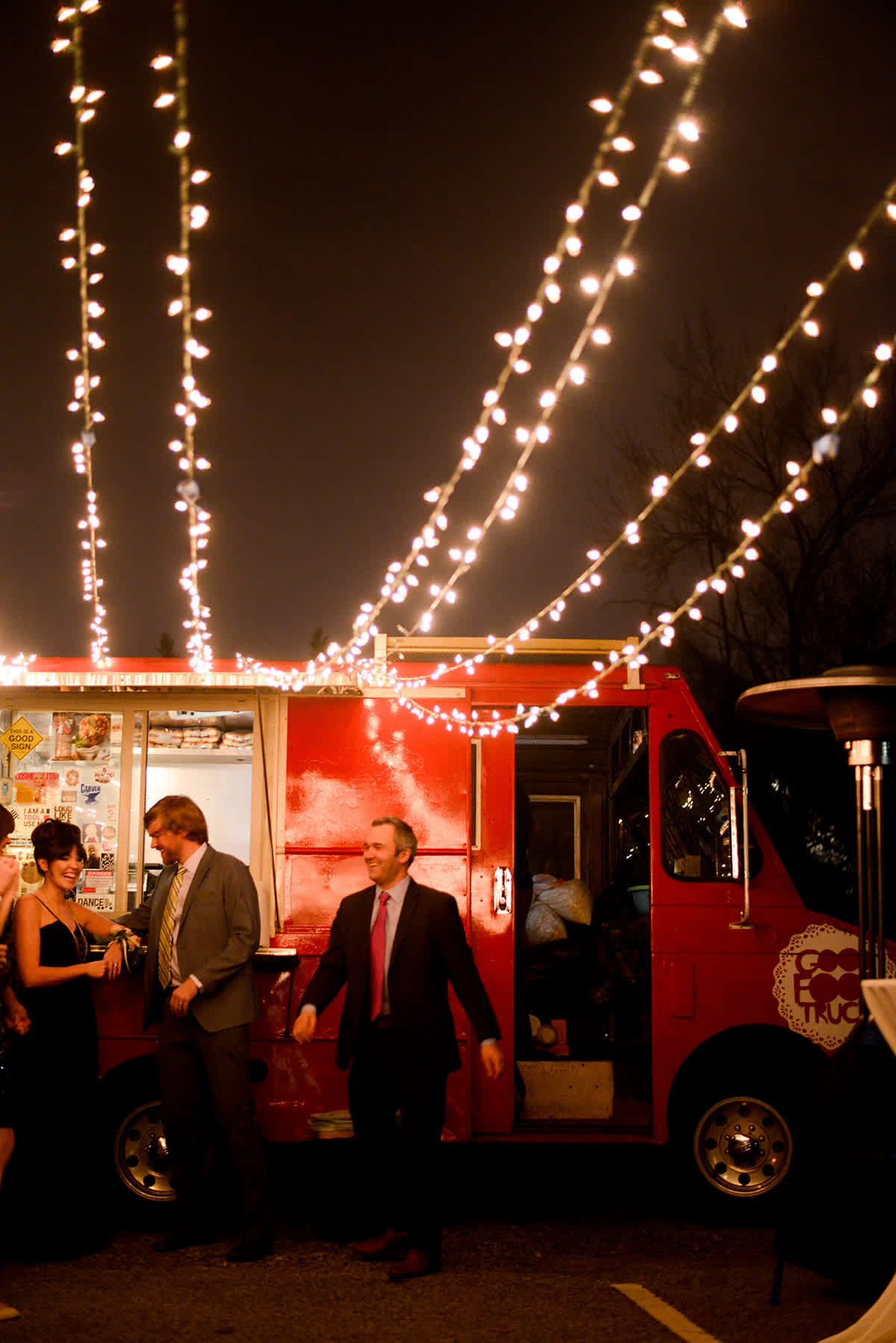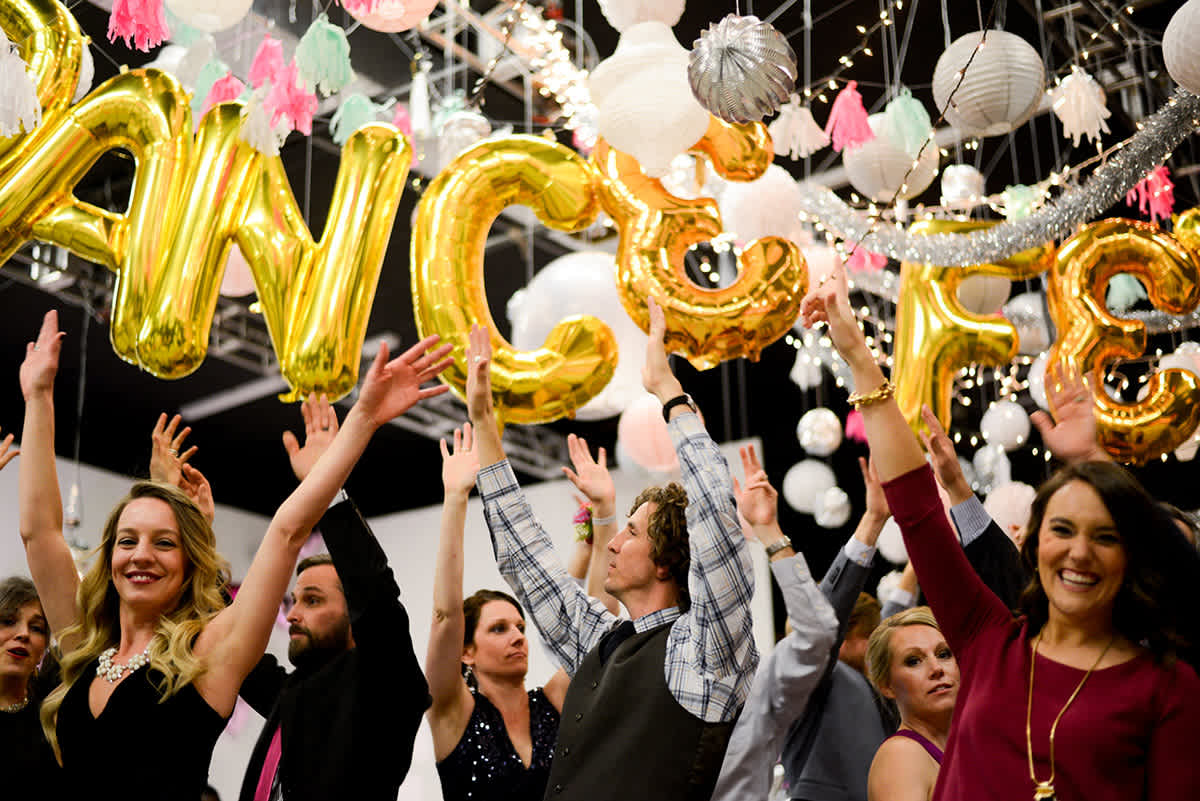 We had an epic dance-off to crown prom king & queen.
We had the most incredible team putting this together (thanks, prom committee!!).  It was most certainly a group effort, and there is something truly wonderful about working together with those close to your heart to serve a greater cause.  I also have to give a huge shout out to Alea, who I collaborated with, and it would not have come together without her!!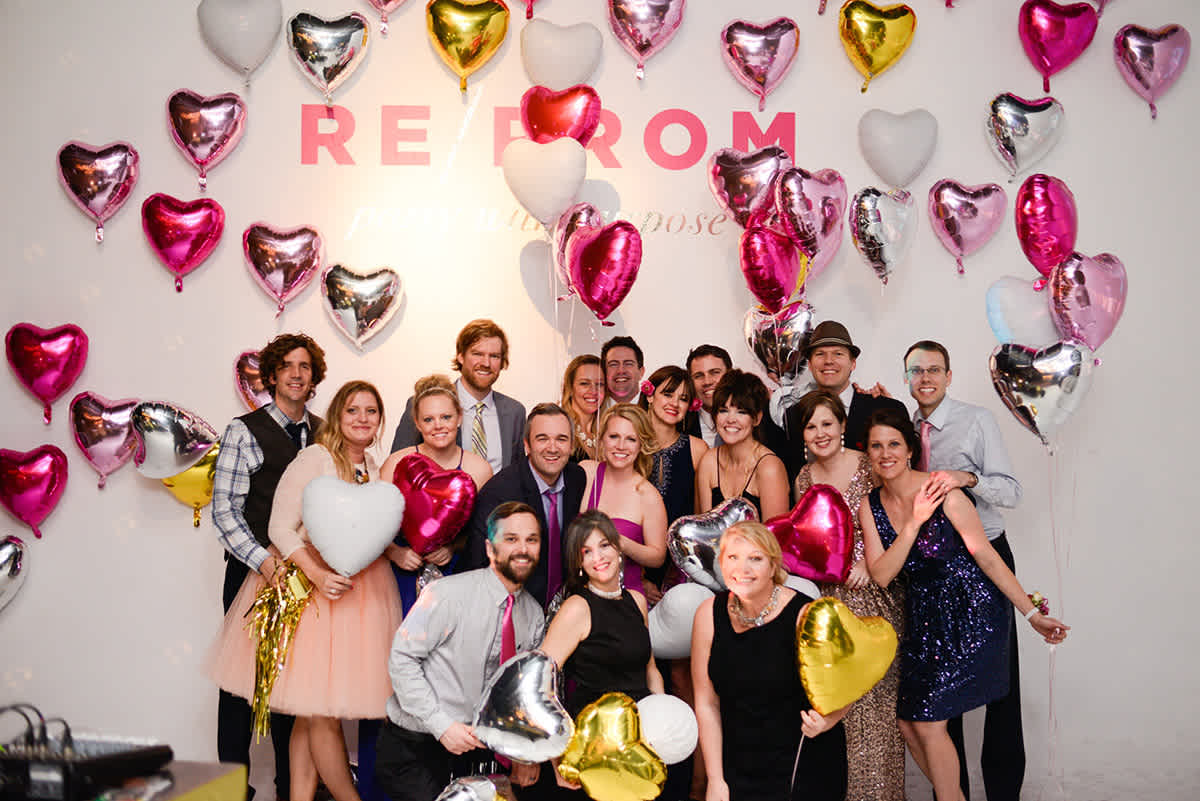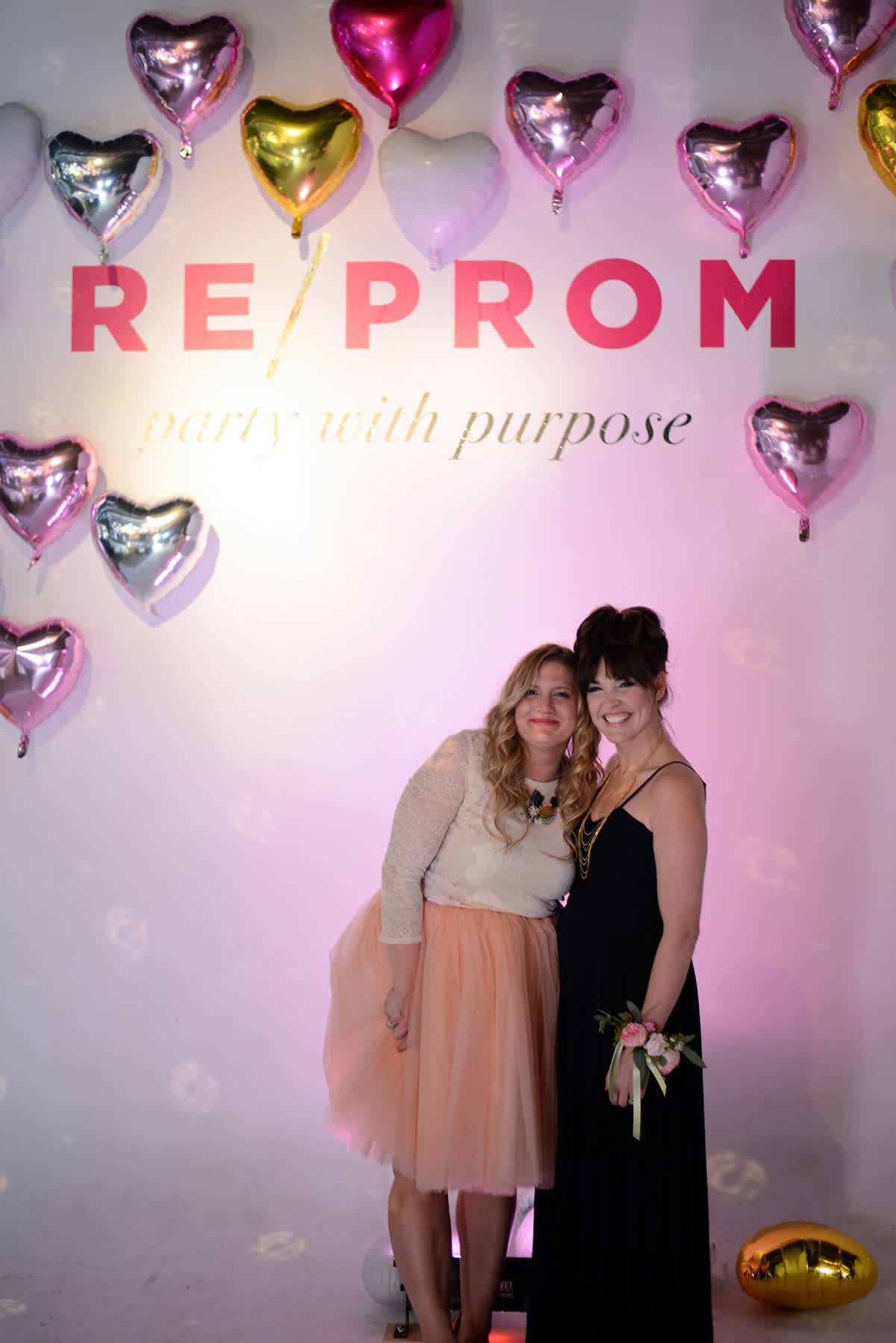 If you are still reading this, here is just a little more eye candy.  Hope you are inspired (mark Valentine's weekend 2016 and plan to join us!) and be sure to check out Care For Aids!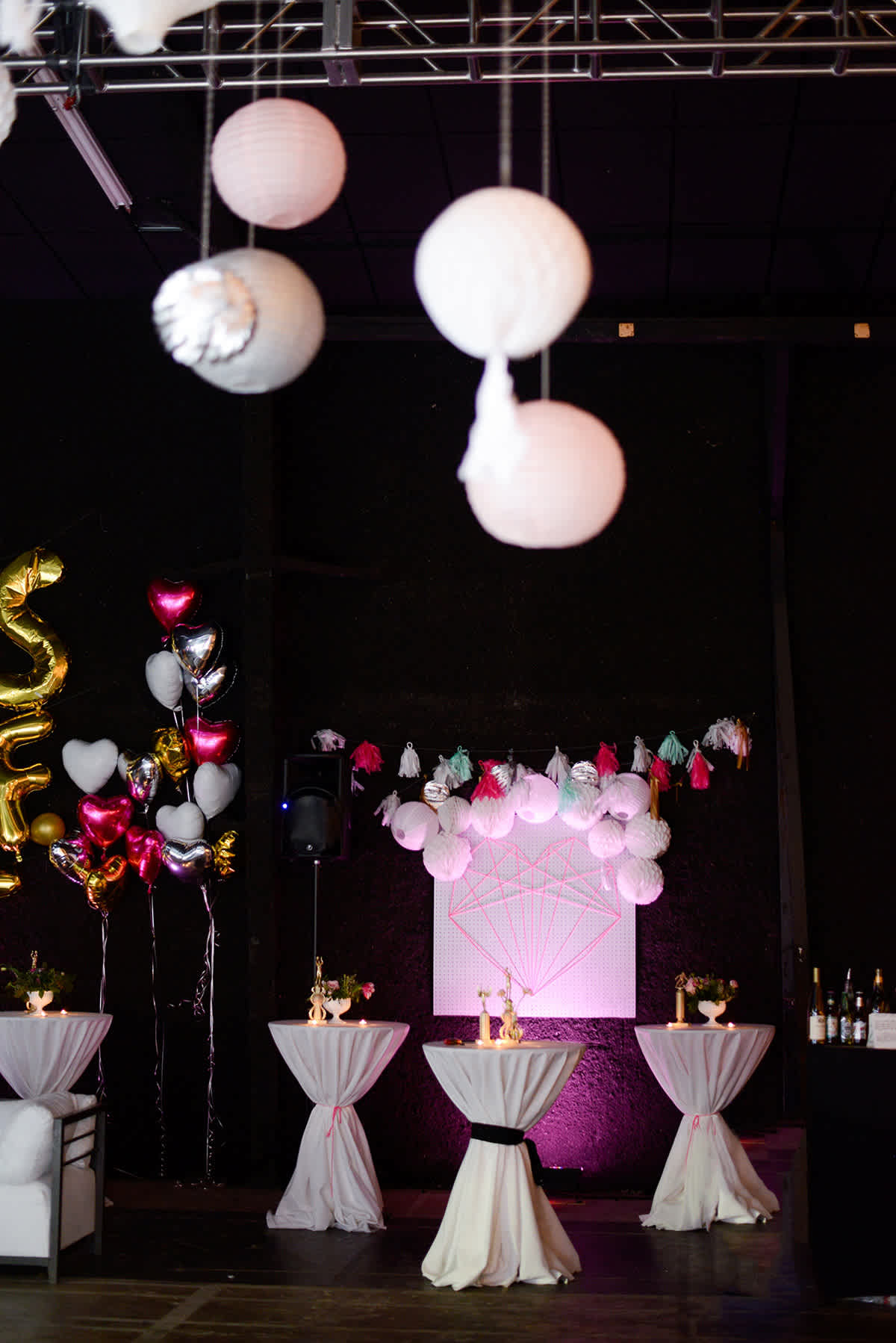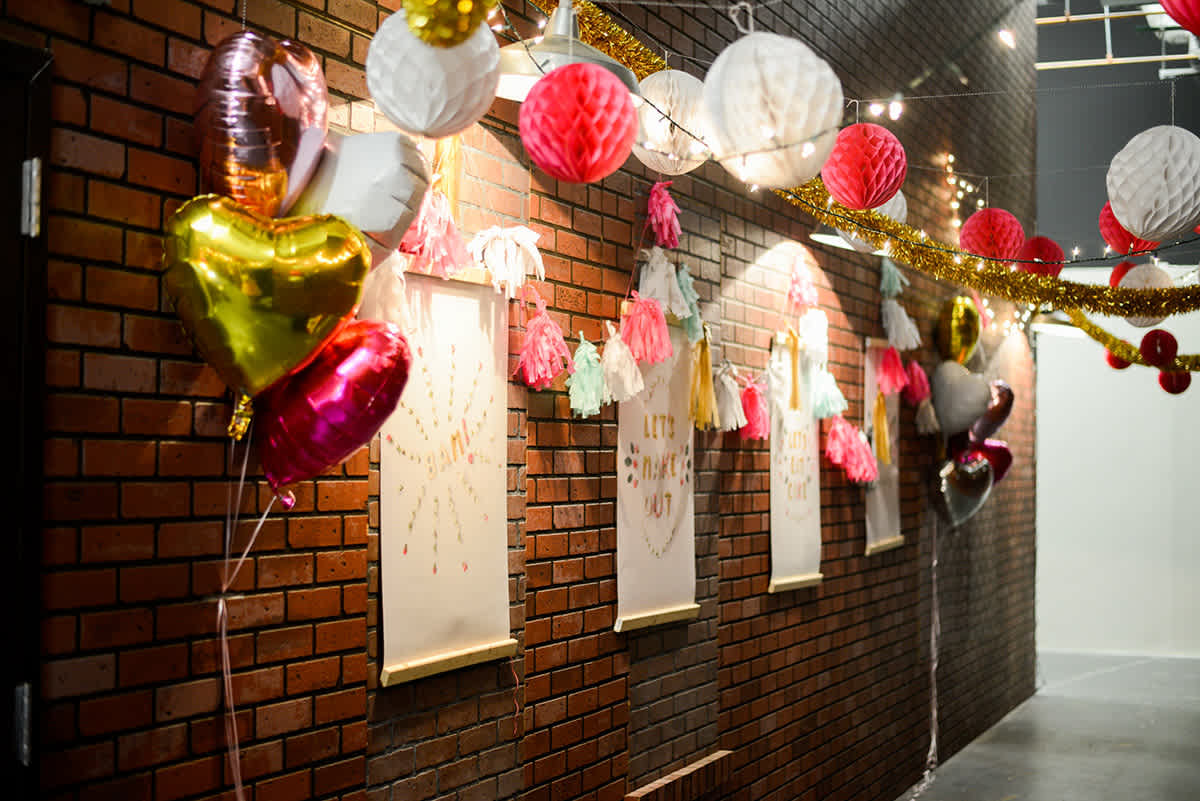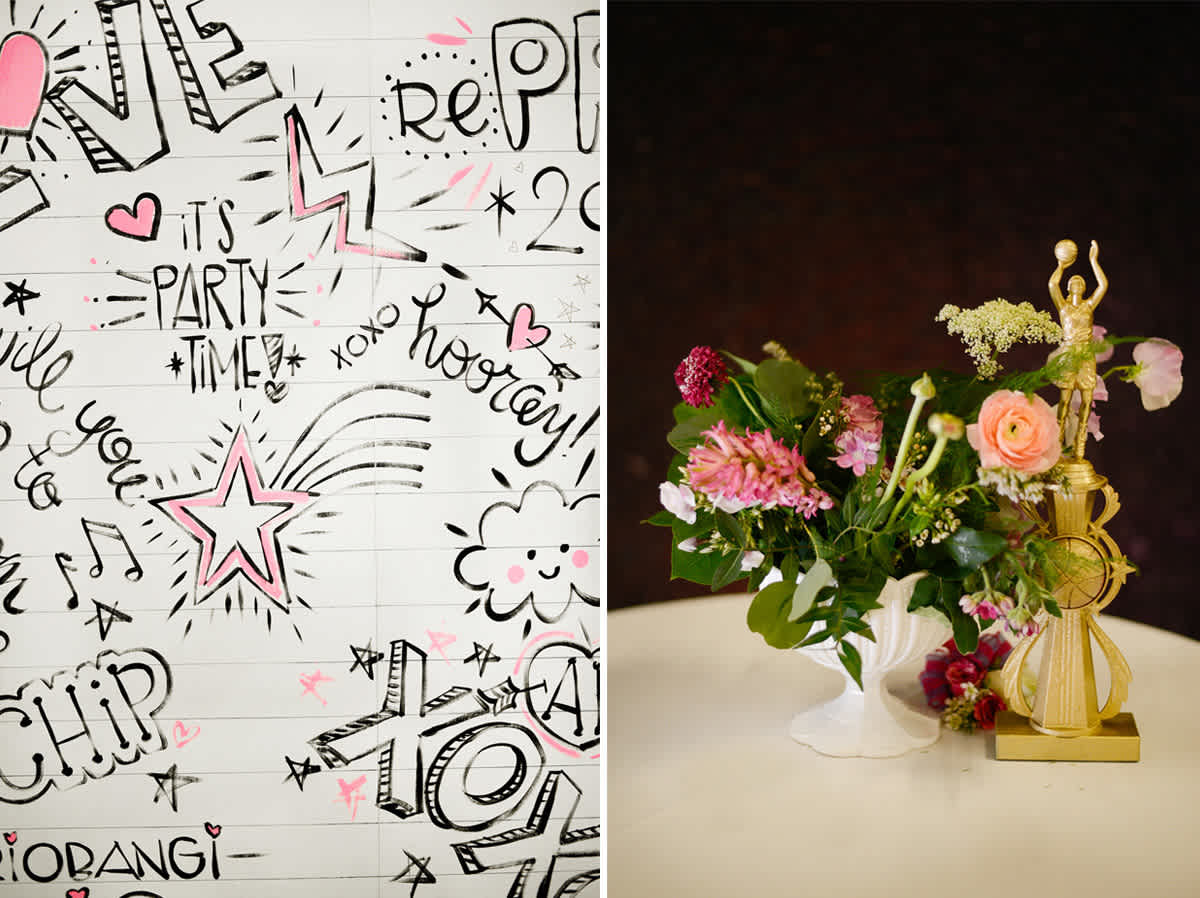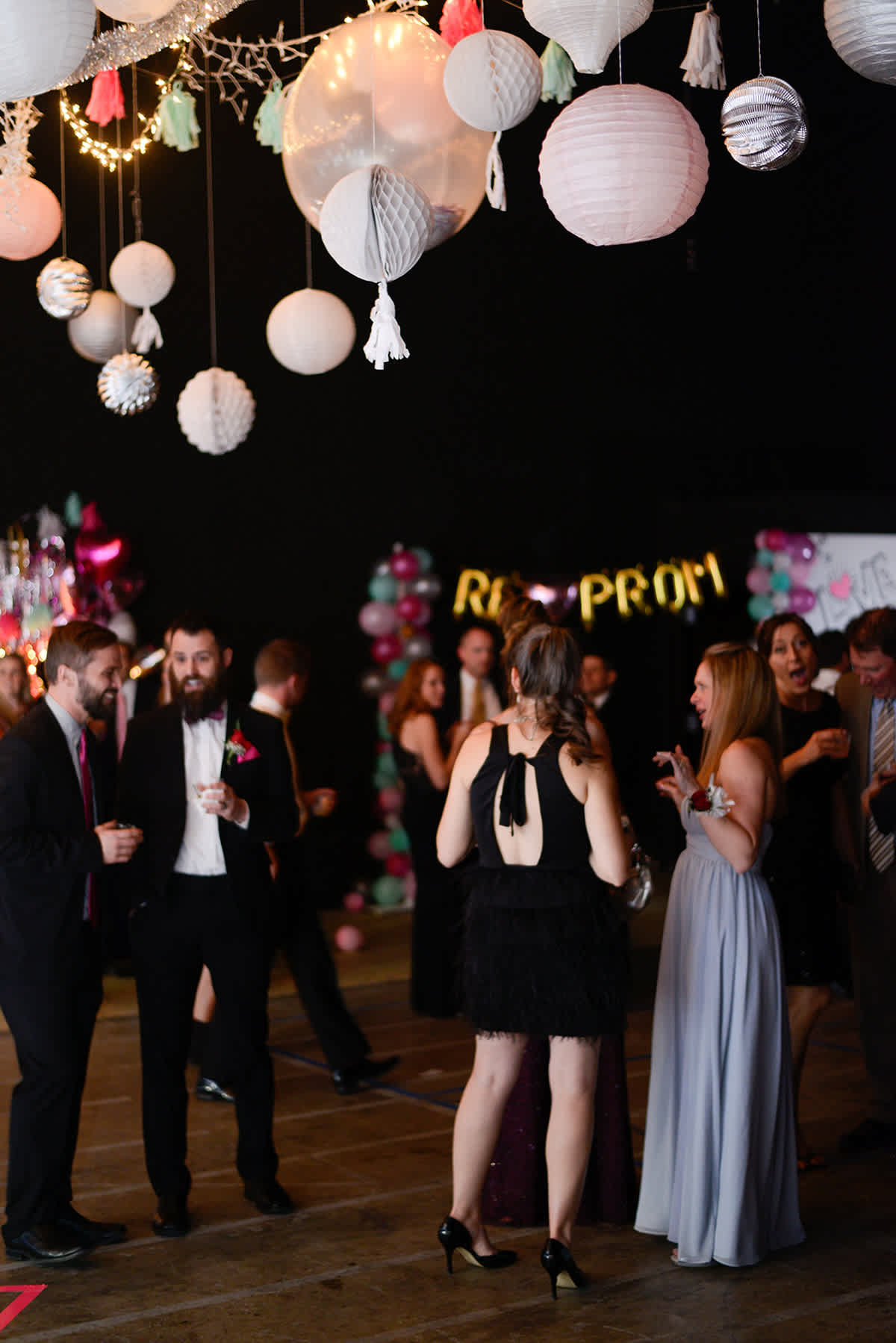 (Notice all the corsages and bouts?)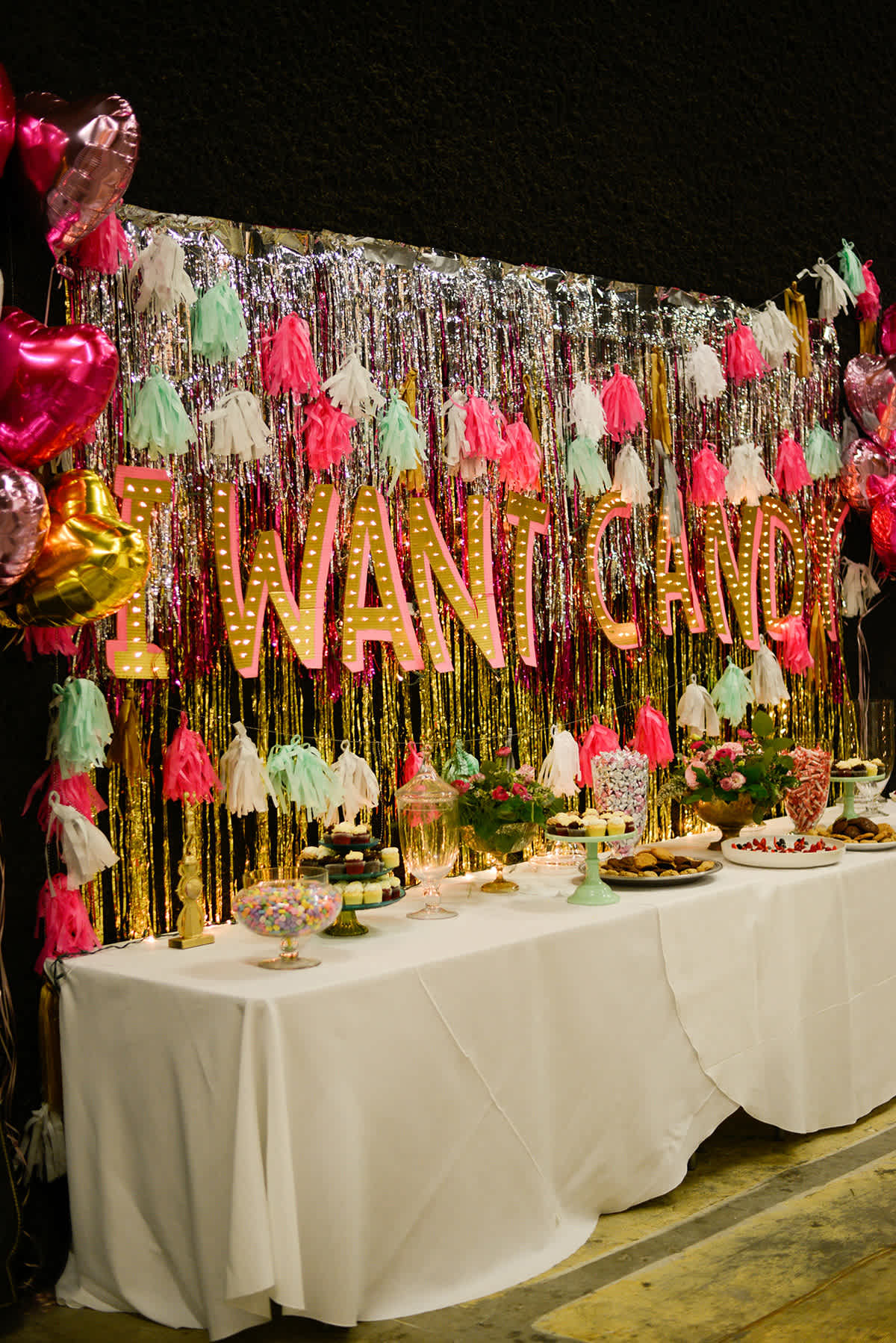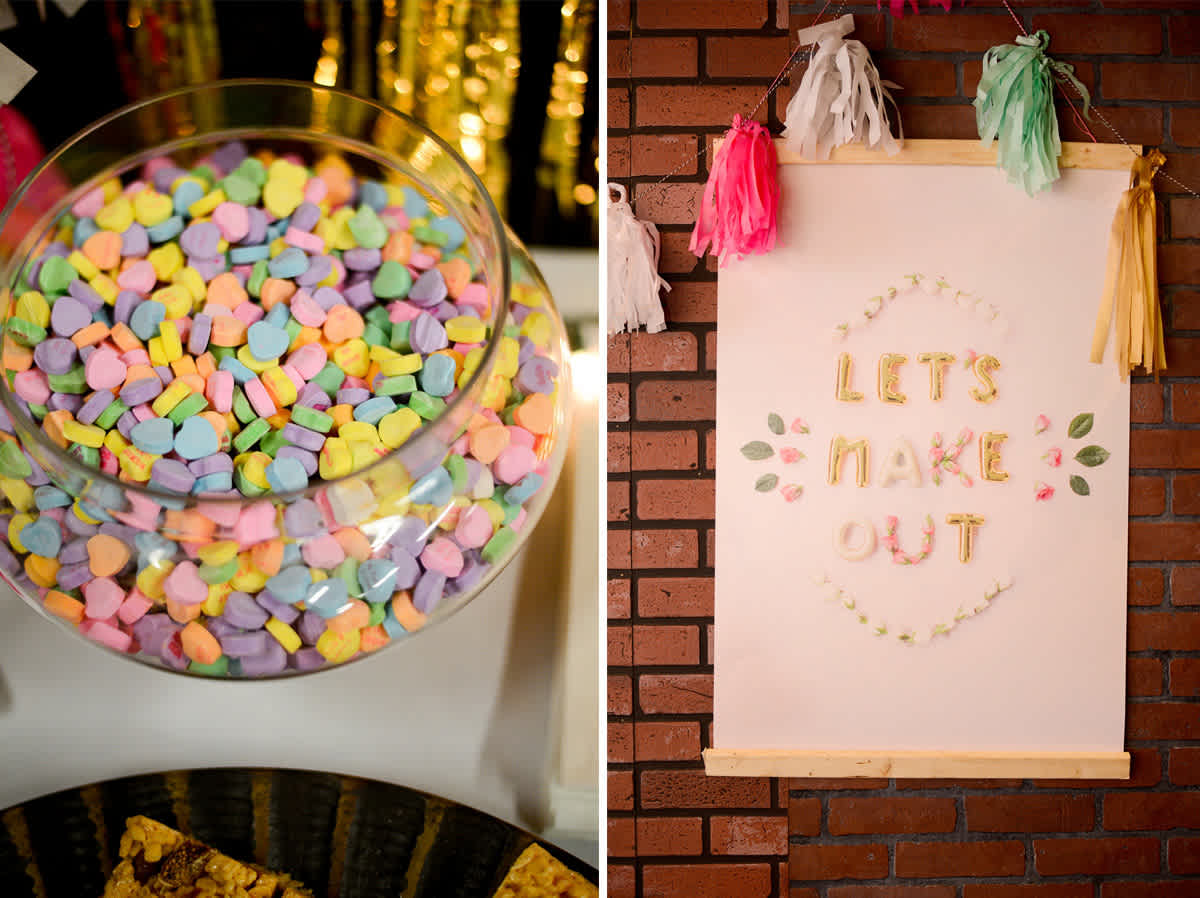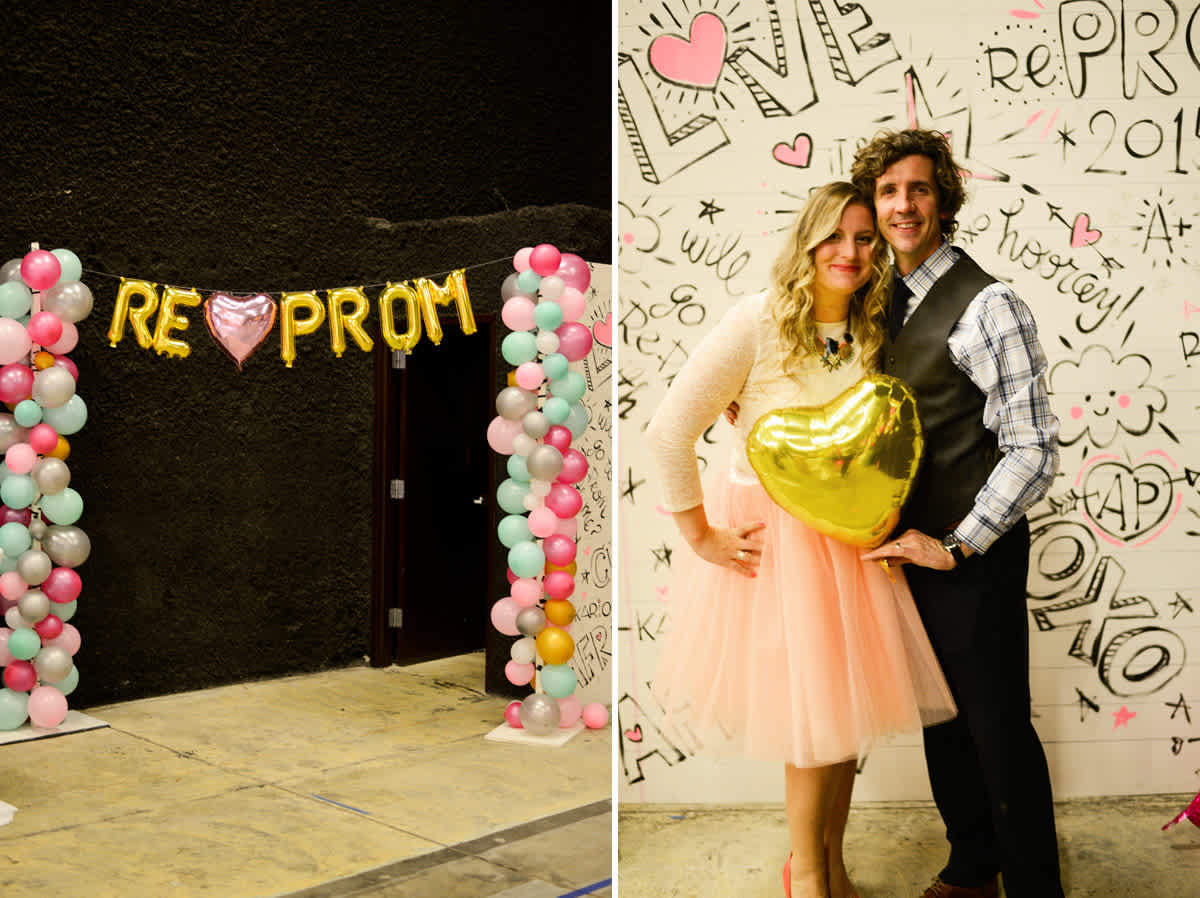 Isn't my date so dreamy?