quilt giveaway! candy apple delight
First of all, thank you so much to Babble for naming Lay Baby Lay among the top 50 design blogs for mom!  I'm certainly honored to be included in this list among such inspiration - be sure to check out the entire list here.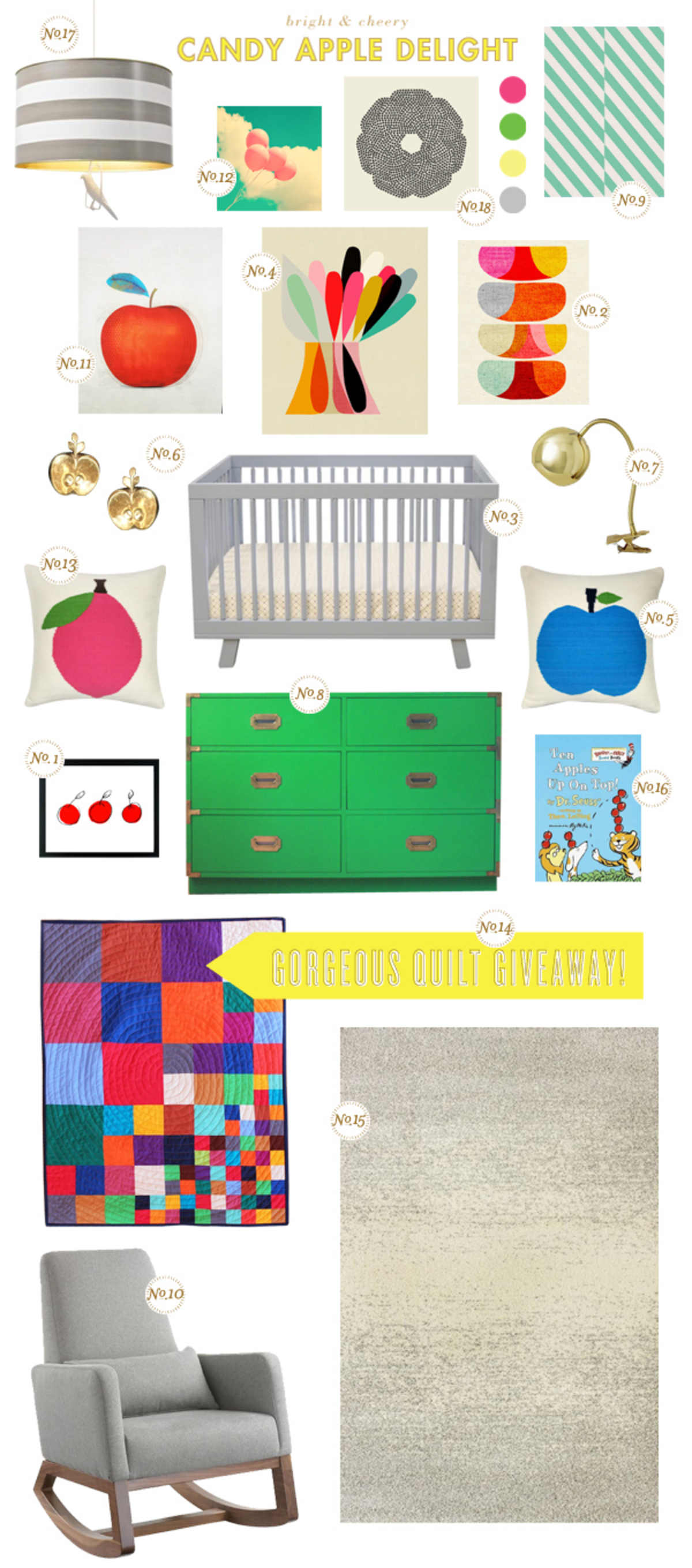 I have a really beautiful giveaway launching today - the very talented Pippa of Pippa Patchwork has created a custom quilt just for Lay Baby Lay readers.  Above is an inspiration board built around the gorgeous colors she chose!  Be sure to enter - all you have to do is leave a comment on this post, and the winner will be drawn at random on Tuesday, October 16th.  Check out all the other handmade lovelies from her shop and if you are a quilter yourself she has a book full of patterns and inspiration.  As an extra bonus, she is also offering 10% off to all Lay Baby Lay readers who purchase from her shop for the next week - just use code LayBabyLay when checking out!