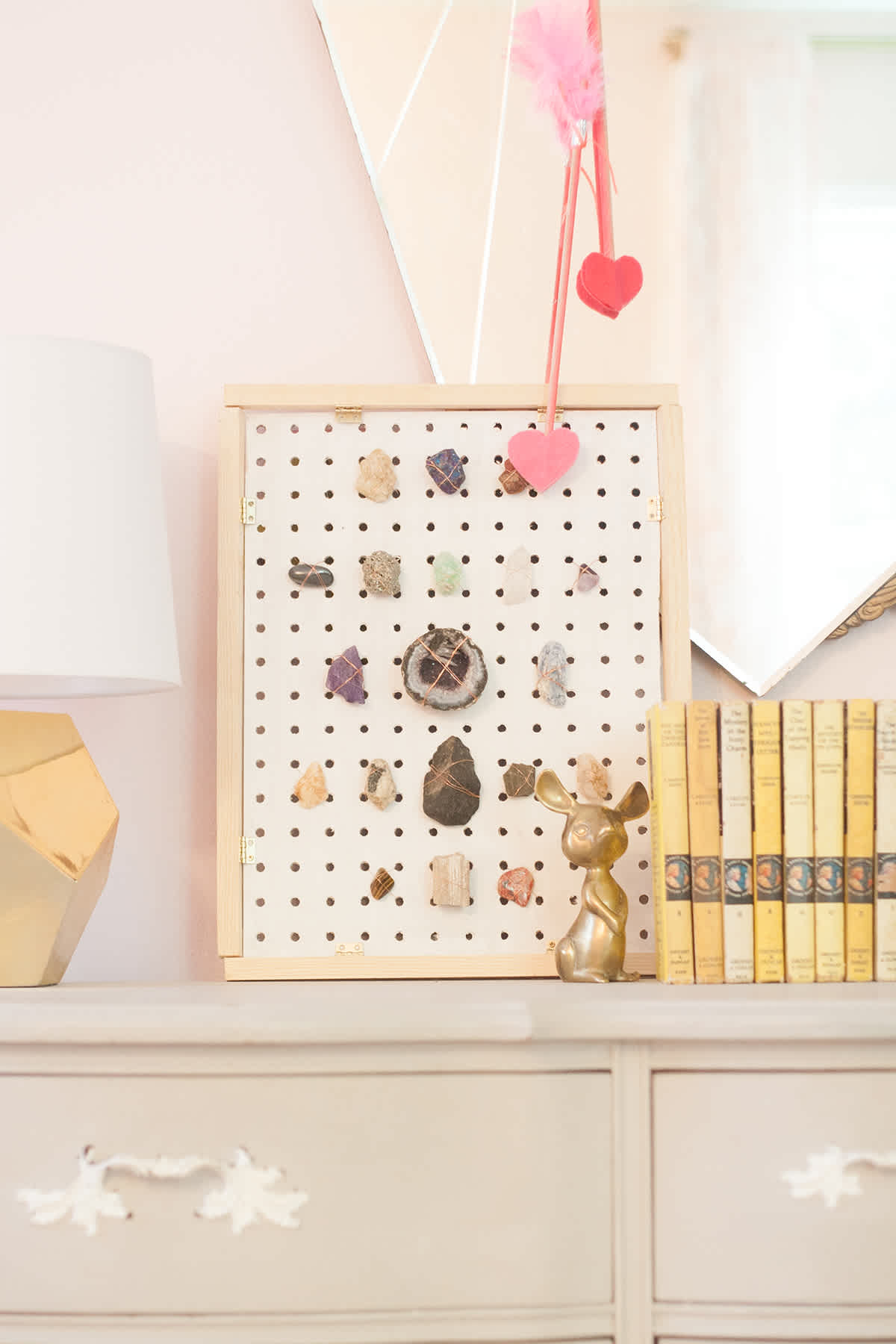 First of all, thank you SO much to everyone who subscribed to the newsletter!  I appreciate it so, and I'm excited to have another way to keep you informed about new content, and to stay in touch!  The winner of the circus bear giveaway is Sheri - I'll be in touch soon!  And we'll be having more fun giveaways via the newsletter, so stay posted!
Above is the DIY rock collection project on white - it's just as fun, and gives it a little more of a glam edge.
We are nearly done with Vivi's room - just have a couple of small projects and some artwork to finish.   Vivi is thrilled with her pink walls (Angelic by Sherwin Williams) and it's really nice to have a change.   It's amazing what some fresh paint will do.  Everything feels so clean and neat, and I'm just loving it!  Chip and I had a fantastic time painting it, too, which I never thought I would say.  The grandparents graciously kept the girls while we worked on it, and we stayed up late, playing 80's music too loud while we painted our hearts out.  I'm finding that working together on something is one of my favorite ways to spend time together.  In this stage of life where there is too much going on all the time - the girls truly do keep our hands full! - it's hard sometimes to really connect, even when we have a date night or try to be intentional about talking.  However, when we are working side by side, there is no distraction of screens or otherwise, and the conversation is better and the companionship even sweeter.  Not to mention the reward of just plain hard work.  It's just so good!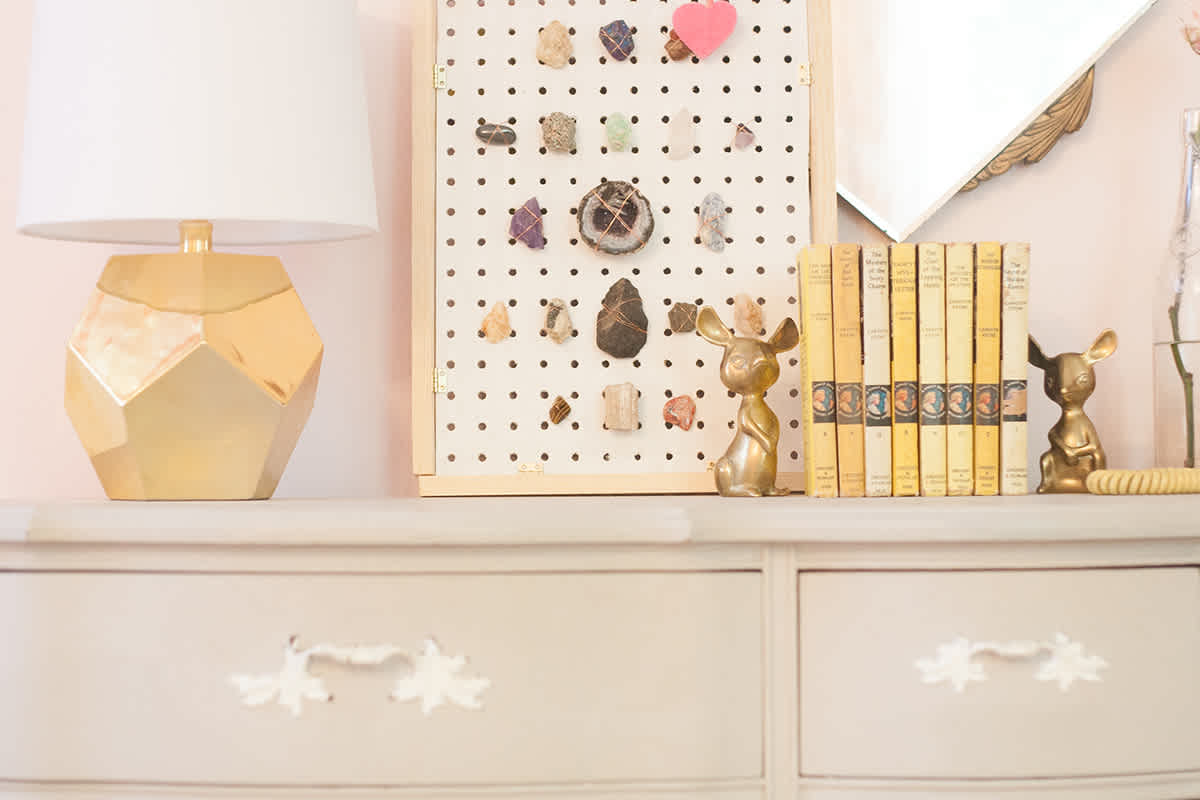 I had planned to have a painter do it for us, but the timing worked out where we couldn't make that happen, and I'm so glad!  We would have missed out on a really fun adventure together.  Can't wait to share the rest!