peanut's playspace:
all done!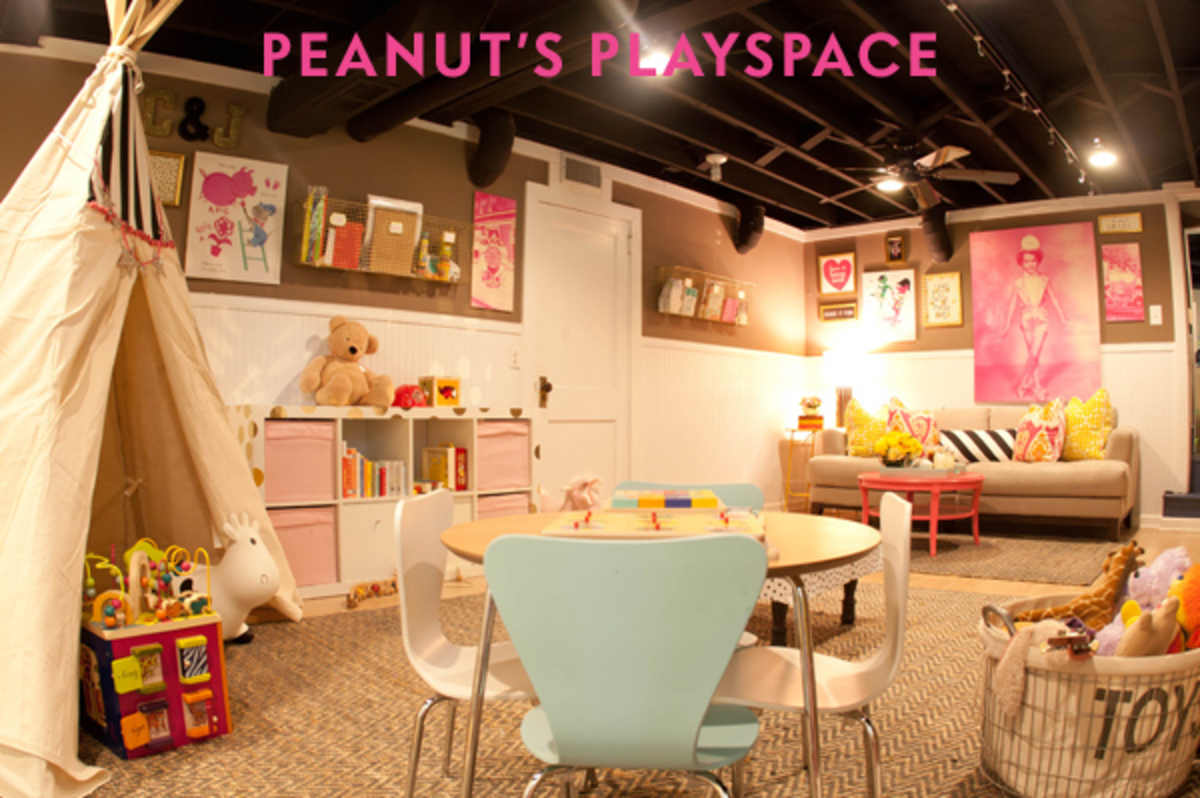 Finally, I am so excited to be done putting together Peanut's playroom!  I'm so glad to have the basement turned into a very useable and useful space.  It has been through several iterations, from Chip's office when he worked at home, to a movie room, to a project room for myself that pretty much just stayed a disaster all the time because I couldn't find the time to keep it organized.  We have been craving some wide open space in the house for Vivi to run free, and she is loving her new place.  Plus, I think it will be great for her to be able to play while I am tending to the new baby.  I have also wanted to be able to have other kids and mom friends over, and now I feel a little better about knowing there is actually something for them to do!  I'm always a little intimidated by those with older kids who seem to have a better collection of "activities" and hang out space.  We tried to do this without spending too much; we didn't do any re-painting, the sofa is the one I purchased right out of college, and the bookcase used to be in the nursery before Vivi's kitchen moved in.  The big purchases were the rugs and the bigger kid's table and chairs, and the printing of the artwork.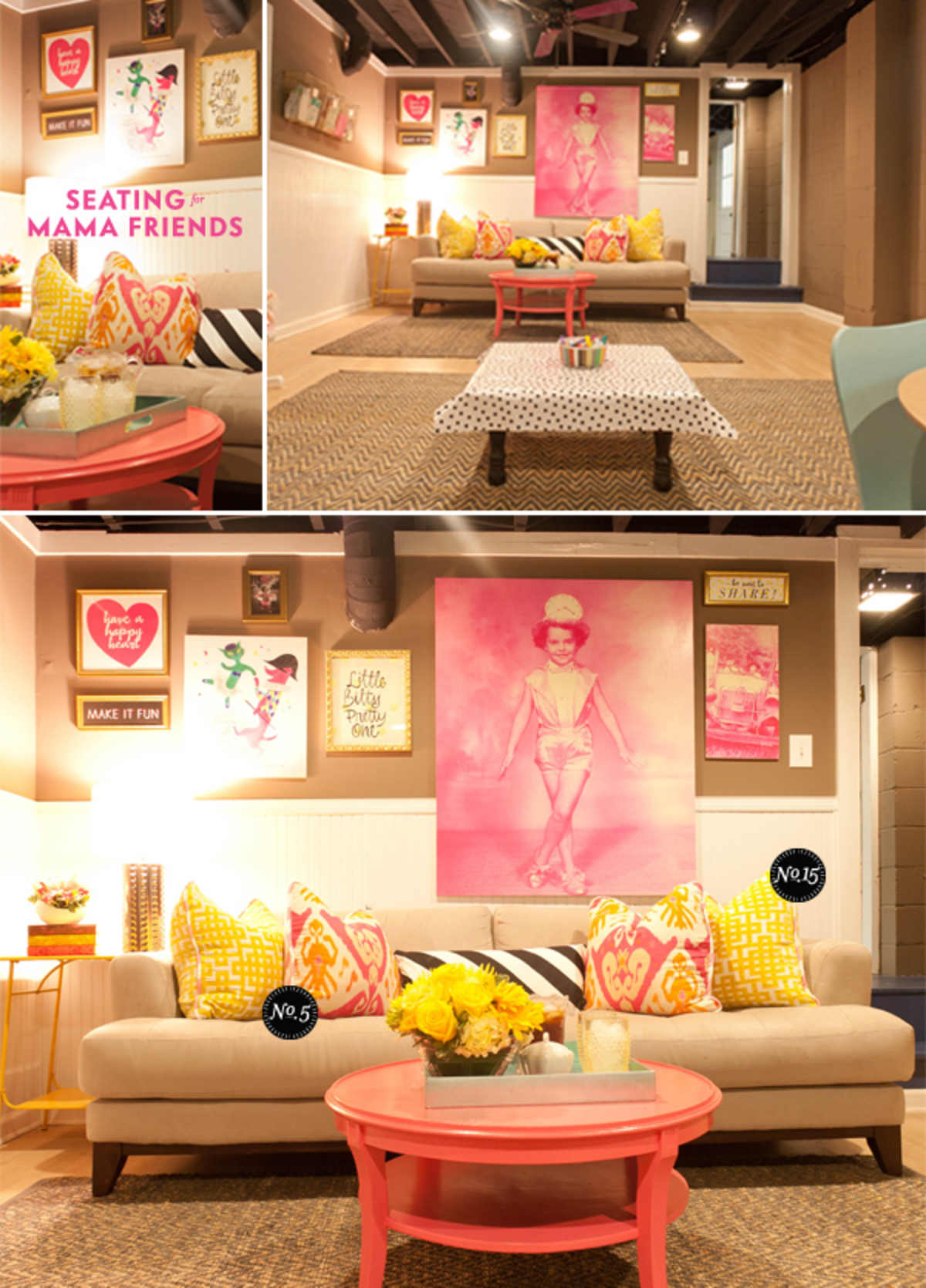 I love how the artwork all came together.  I plan to share a little more about it later, but the large picture of the little girl is my mom in her tap dancing costume, and the photo to the right are Chip's grandparents.  I have always loved this nursery with the hot pink Elizabeth Taylor artwork, so this is my take on another version.

I am also really excited to finally have a teepee made.  I was stalling because I was contemplating purchasing one, but then I was inspired that Jen made it happen and the tutorial she recommended was very helpful.  It was surprisingly quite easy, and I made it one morning while my mom was here playing with Vivi.  I highly recommend trying it if you have been considering such a project.  The dropcloth was about $25 and the poles/sticks were less than $1 apiece, and I used extra fabric I had for the details.
Vivi loves to color and play with play-doh, so that has been our main activity so far.  The little table we made is perfect for her to perch beside for coloring and crafting.  So far, we have really been enjoying this retreat and it is so nice to have some dedicated playspace!  (There are quite a few links in the pink margin for corresponding resources.)