DIY chalkboard canvas
and lullaby paint giveaway
Have you heard about Lullaby Paints?  It's a line of low VOC paint available in a wide range of chalkboard finishes, perfect for painting playrooms, nurseries, and kids' rooms.  What is especially awesome (other than the obvious non-toxic feature) is that the chalkboard colors are offered in kit form, which includes paint, a roller, a tray, painter's tape, and even chalk, making it a super easy afternoon project.  They are offering a giveaway of one kit - so if you are interested, leave a comment below this post with the color you would choose! Winner will be drawn at random this Friday (6/14) morning!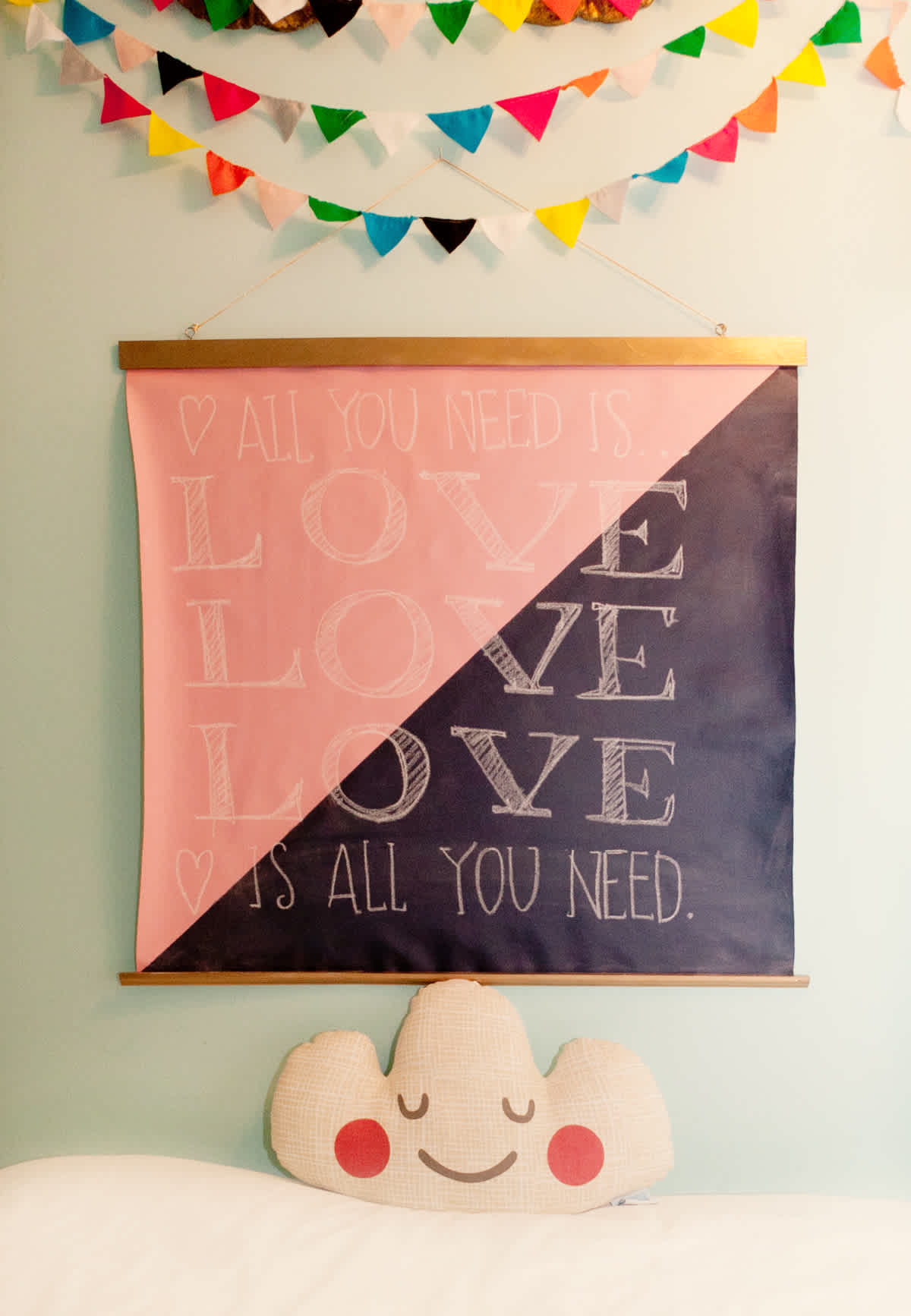 I wanted to do a project with the paint, but I wasn't sure I wanted something permanent in Vivi's room, so I made a few chalkboard canvases.  This turned out to be a really easy and fun project, and I got a little carried away with all the options, and made four, just to show how many different directions you can go!  They work really well, and are fun to draw and write on.  Here is the canvas I purchased (you can trim it down with scissors - all these shown are 36" wide and about 50" long, as a reference).  I used primed lattice, which I found at Home Depot for the top of the canvas.  It's super lightweight, inexpensive, and a great surface for painting different designs.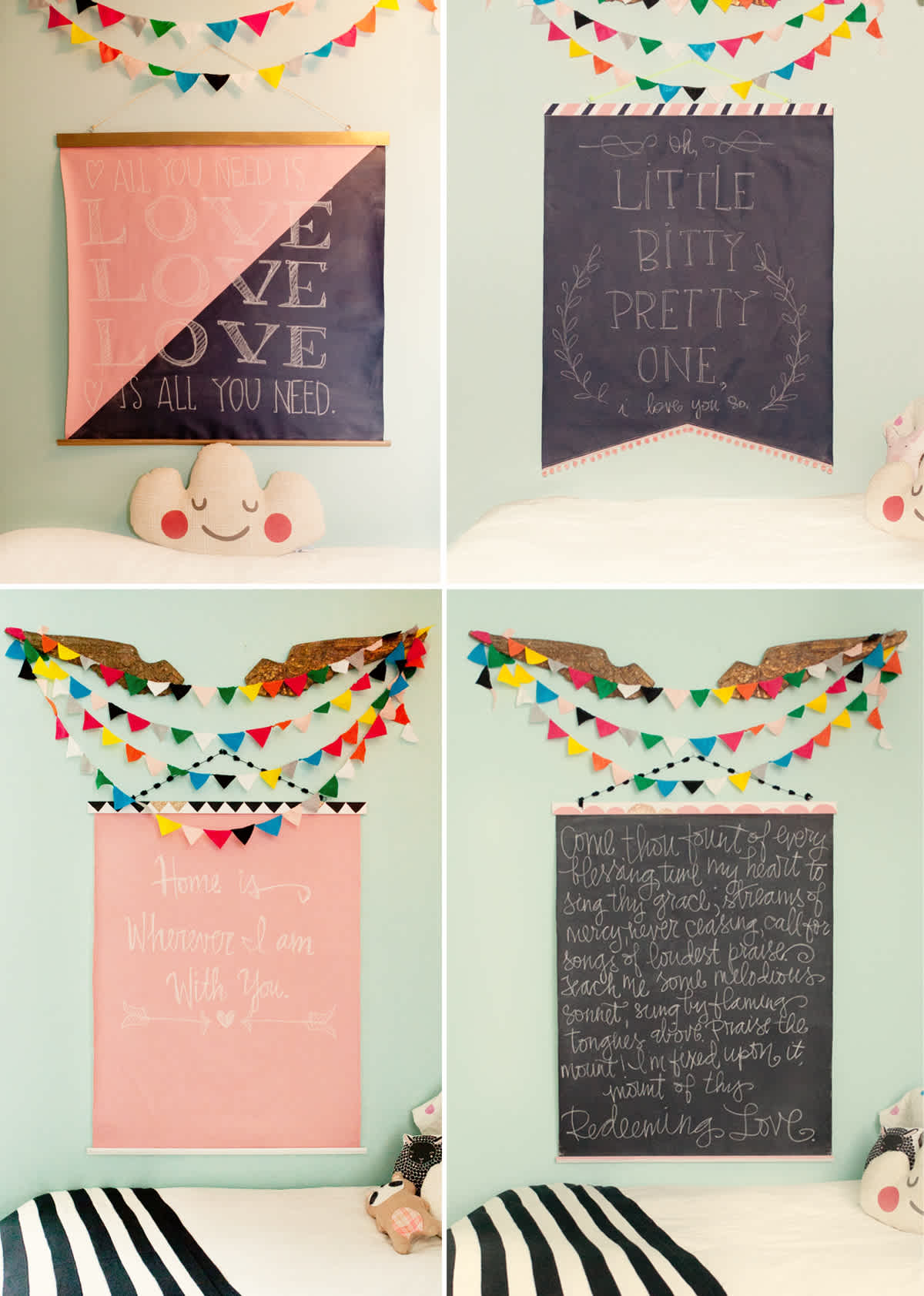 This would be a great option for some over the crib artwork, if you want something very lightweight.  I added pom pom trim to the top right one, and tried a few different designs on the molding.  Each chalkboard ended up costing around $50, which is pretty great for a really large custom piece of art.  Here is a little run down of the steps:
I think the diagonal is my favorite.  It kind of reminds me of a nautical flag: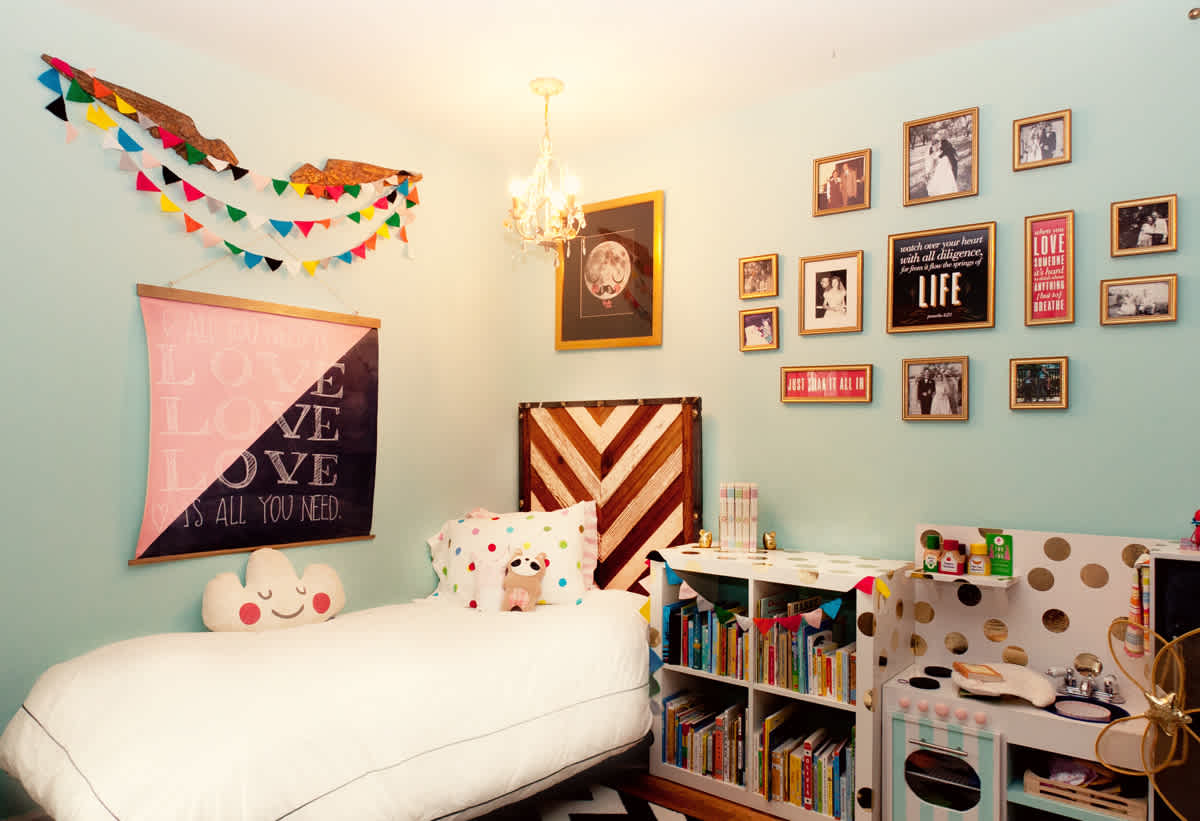 Be sure to leave a comment if you want to enter the giveaway!!  Thanks so much to Lullaby Paints who sponsored this post.