joy & revelry white box challenge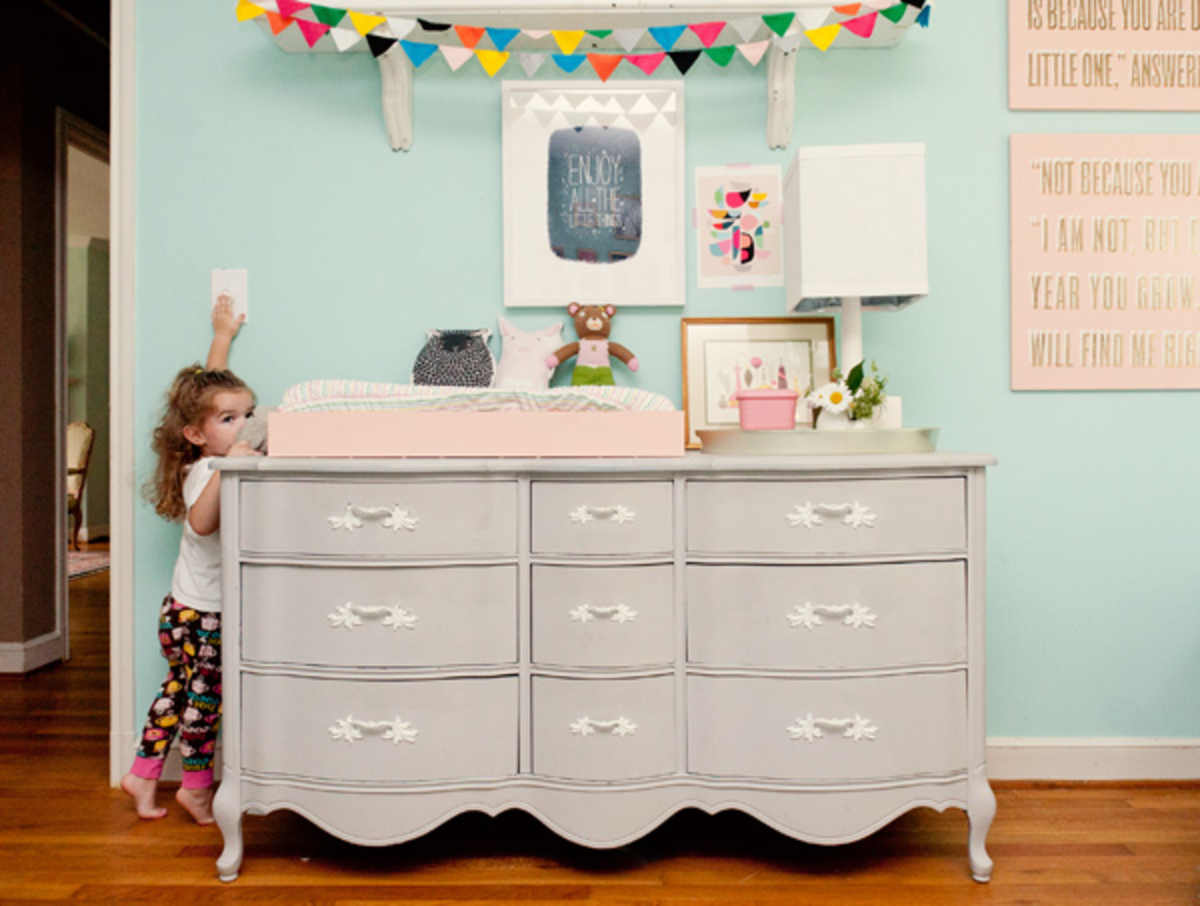 Reichel of Copy Cat Chic (a pretty amazing blog where you can find less expensive versions of delightful home decor items - definitely check it out if you haven't before!) asked me to participate in Joy & Revelry's white box challenge, which sounded super fun, plus I get to hold onto the lovely lamp I am styling, so I was happy to take part!  Joy & Revelry is a new-ish site with home decor items curated by talented designers and stylists like Reichel.  This lamp is the perfect fit for Vivi's room.  I actually styled it elsewhere first, but on a last minute whim, tried it on her changing table.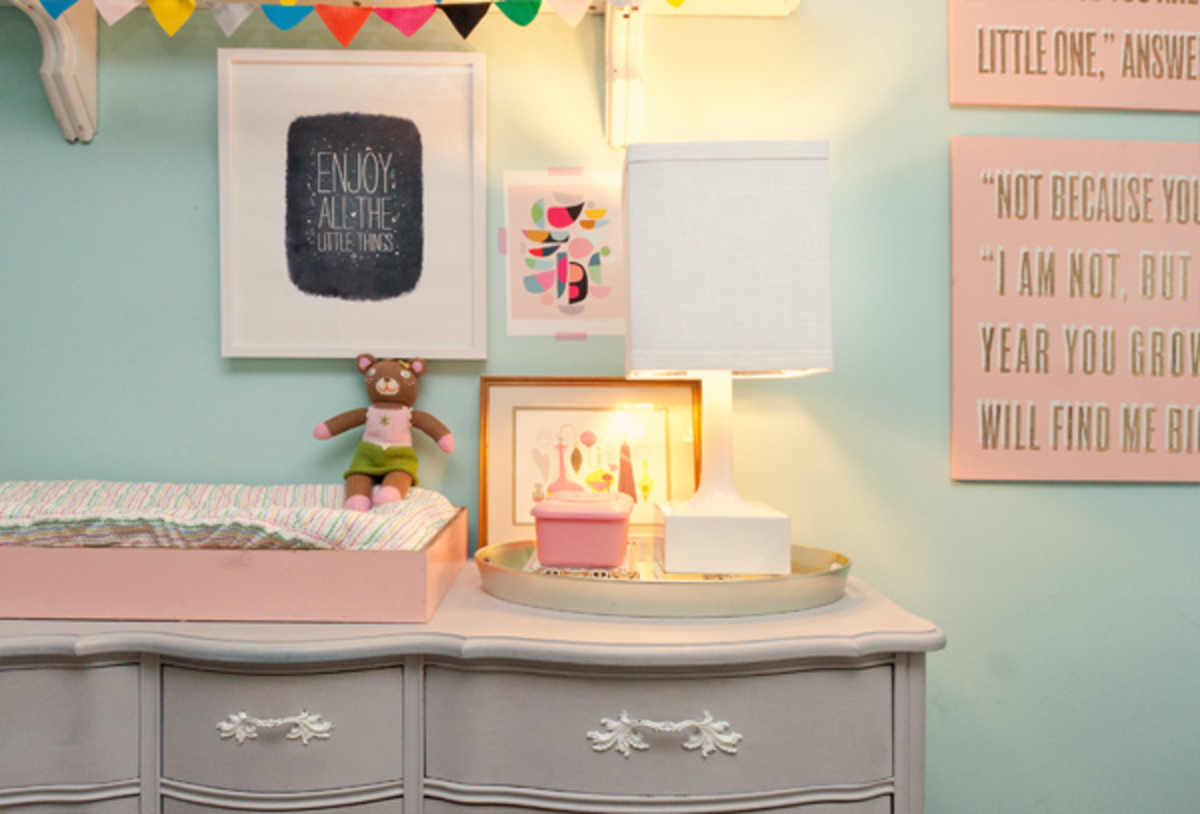 It's really gorgeous, and I love the very crisp light it makes because of the shiny silver lining of the shade.  Her room needed some more light; the chandelier is a bit dim, and the other lamp wasn't adding enough.  This one brightens it up perfectly, and the clean lines and crisp white add a bit of extra polish to her well-loved vintage French provincial dresser.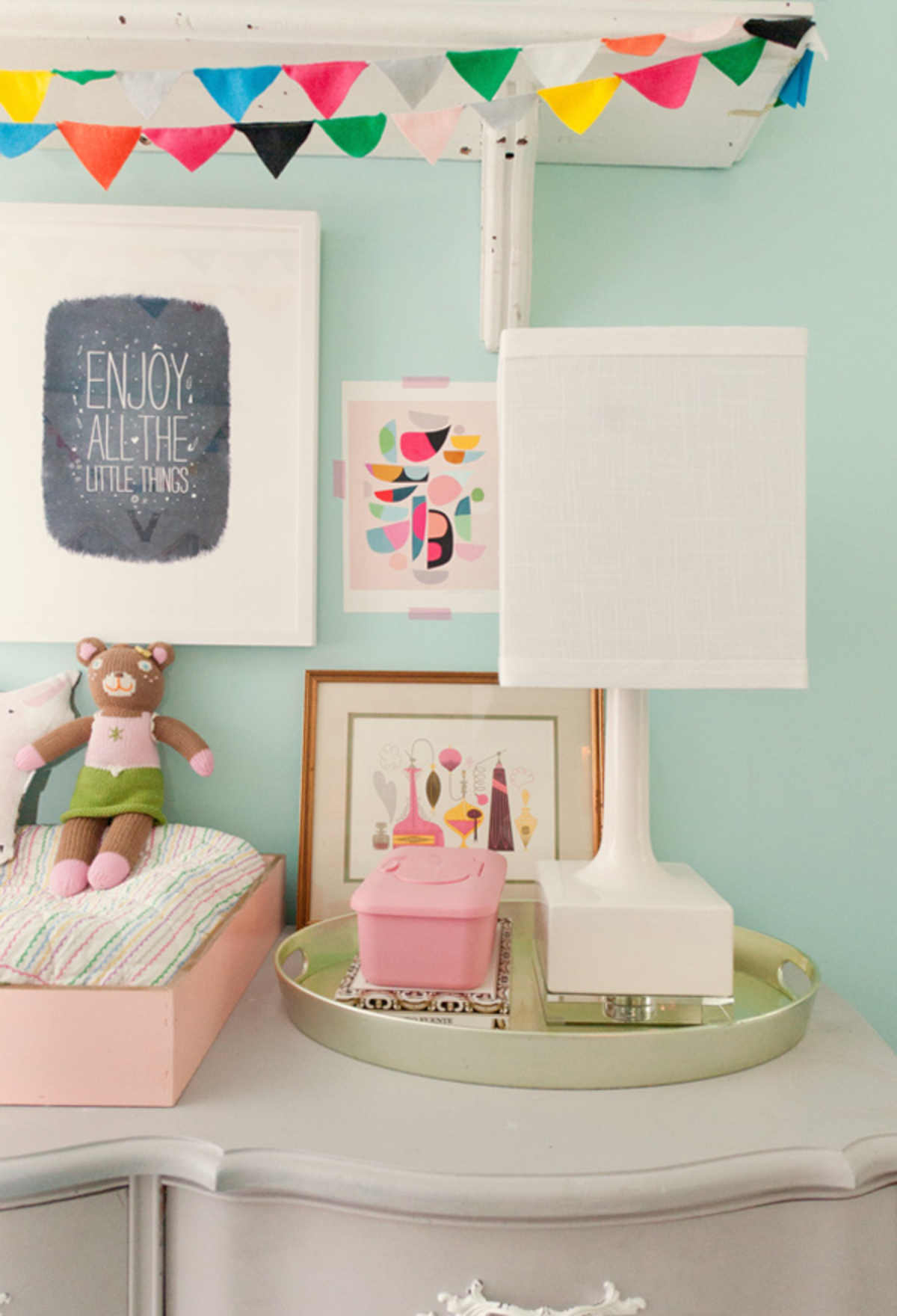 You can find the links to several of the items in the pink margin, if you are interested.  Pictured sitting on her changer is Bernice the Bear. Her Great Aunt Judy was kind enough to give Bernice to her when Brigette was born, and recently Vivi has become quite attached.  She has renamed Bernice DeeDee, and DeeDee enjoys frequent walks in the doll stroller, tea parties, naptime, and sippy cup baths.  Quite the life.
Be sure to check out the other participants of the white box challenge, and note that Joy & Revelry is offering 10% off purchases with the code  CCC_WHITEBOX_10!
And, if you are interested, below is where I initially had the lamp.  Painting the walls in the den is the next thing on my to-do list; I am tired of the taupeyness (been that way for 5 years now!), and I'm ready for something brighter and whiter.  It kind of makes everything look the same color.  This room is in progress, though, and I hope to share it when I have it all together.