How to Allergy Proof Your Home
with Molekule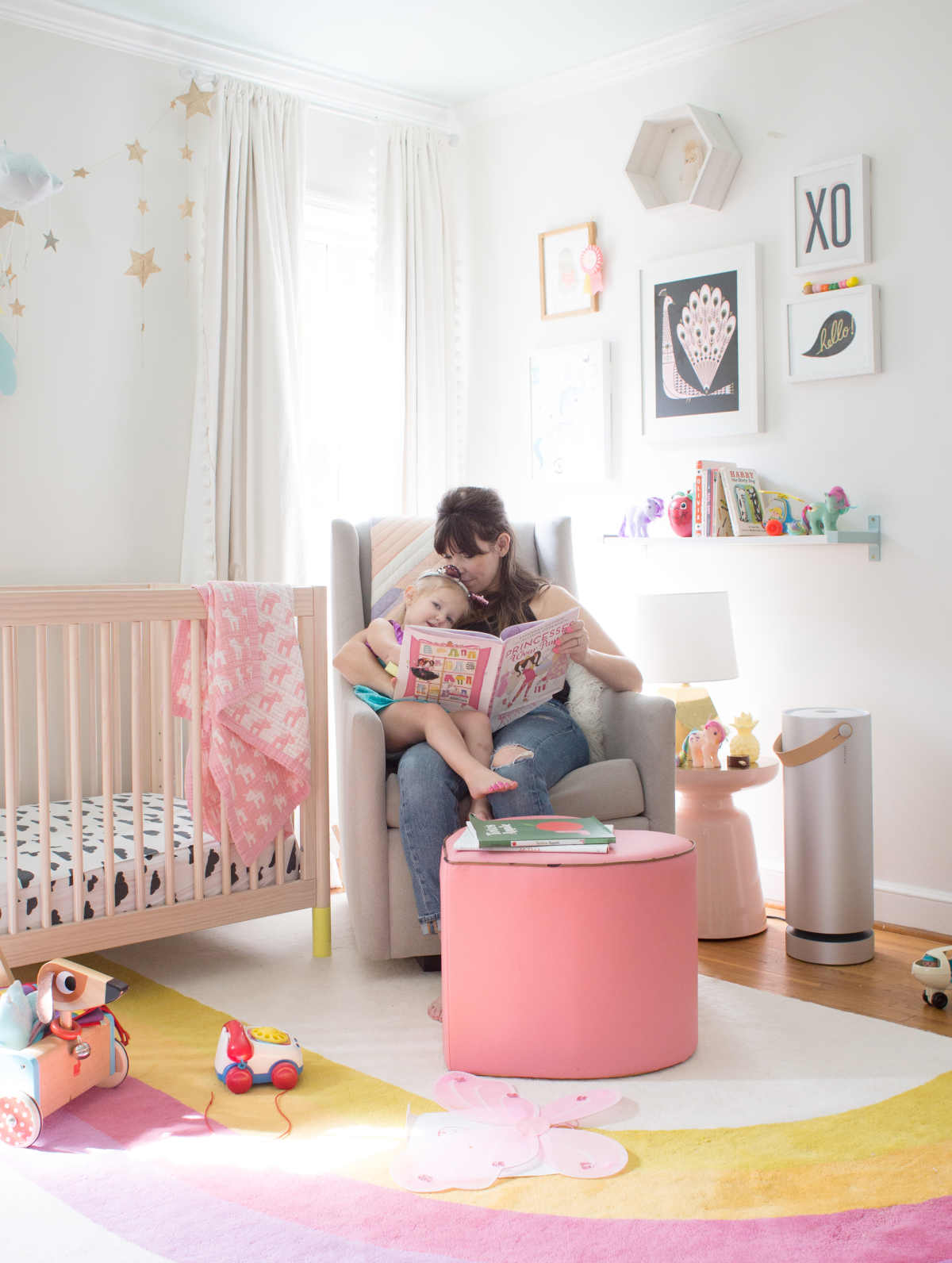 (This post is sponsored by Molekule.)
Allergies are no joke. We live in an older (built in 1948) home, and the age of our house certainly contributes to the allergens present. I believe our whole family is susceptible to irritation from allergies, especially during seasonal changes. Not only do we have allergens in the house, but as our kids are constantly inside and outside, they are constantly bringing in allergens from the yard as well.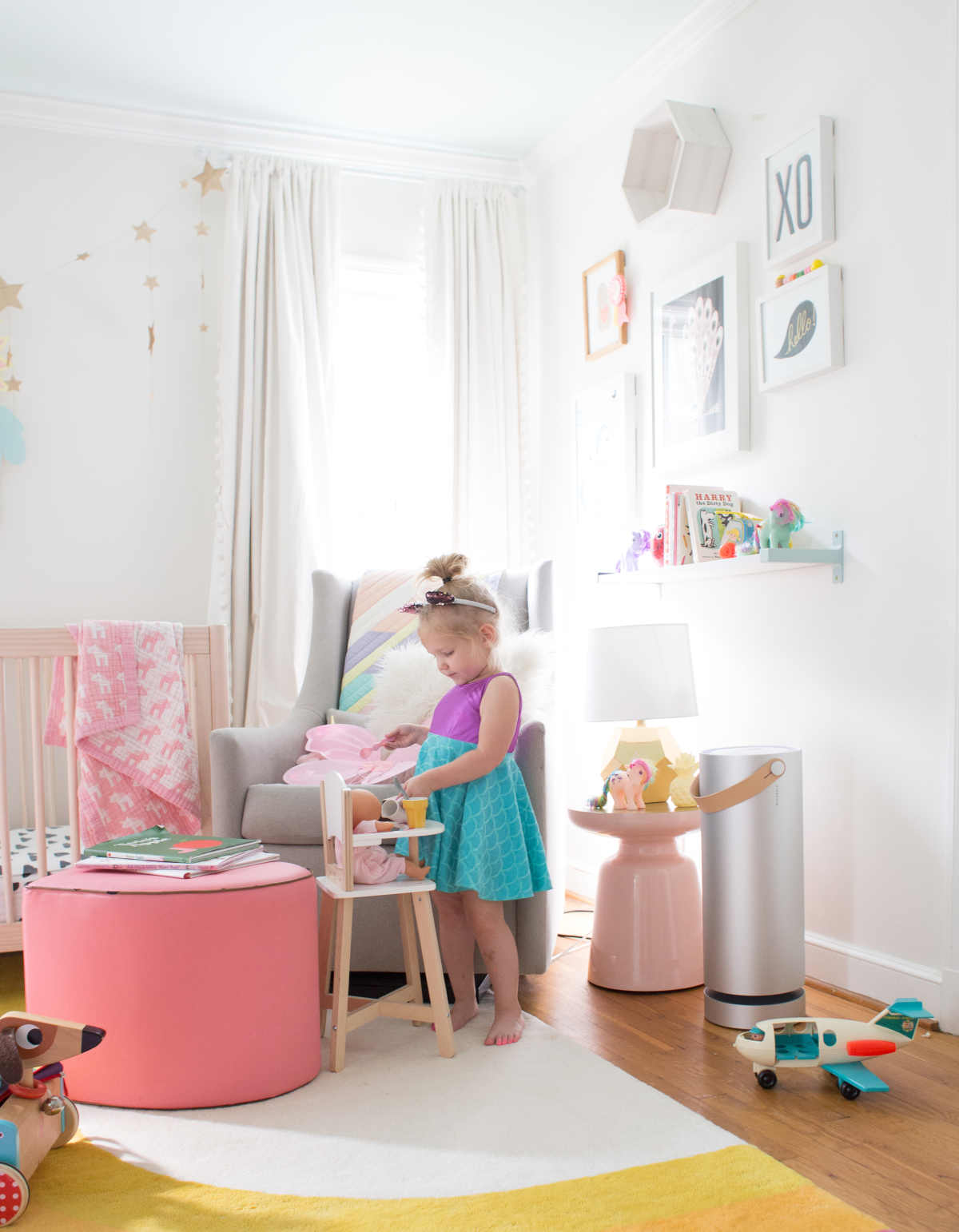 It took me a little while to realize that allergens were causing some of the sniffles and sickness around our house; Chip actually saw an allergist and found he was allergic to dust mites, and Brigette always gets a really drawn out case of congestion in the springtime, and she has gotten a very bad case of croup three times at that time of year, and I think Ellie has a bit of the same susceptibility, plus we have some year round sniffles that are always a little hard to kick.
When the girls' noses are stuffy, no one sleeps well, and if you multiply that by three, the results are somewhat catastrophic on the amount of sleep any of us are getting!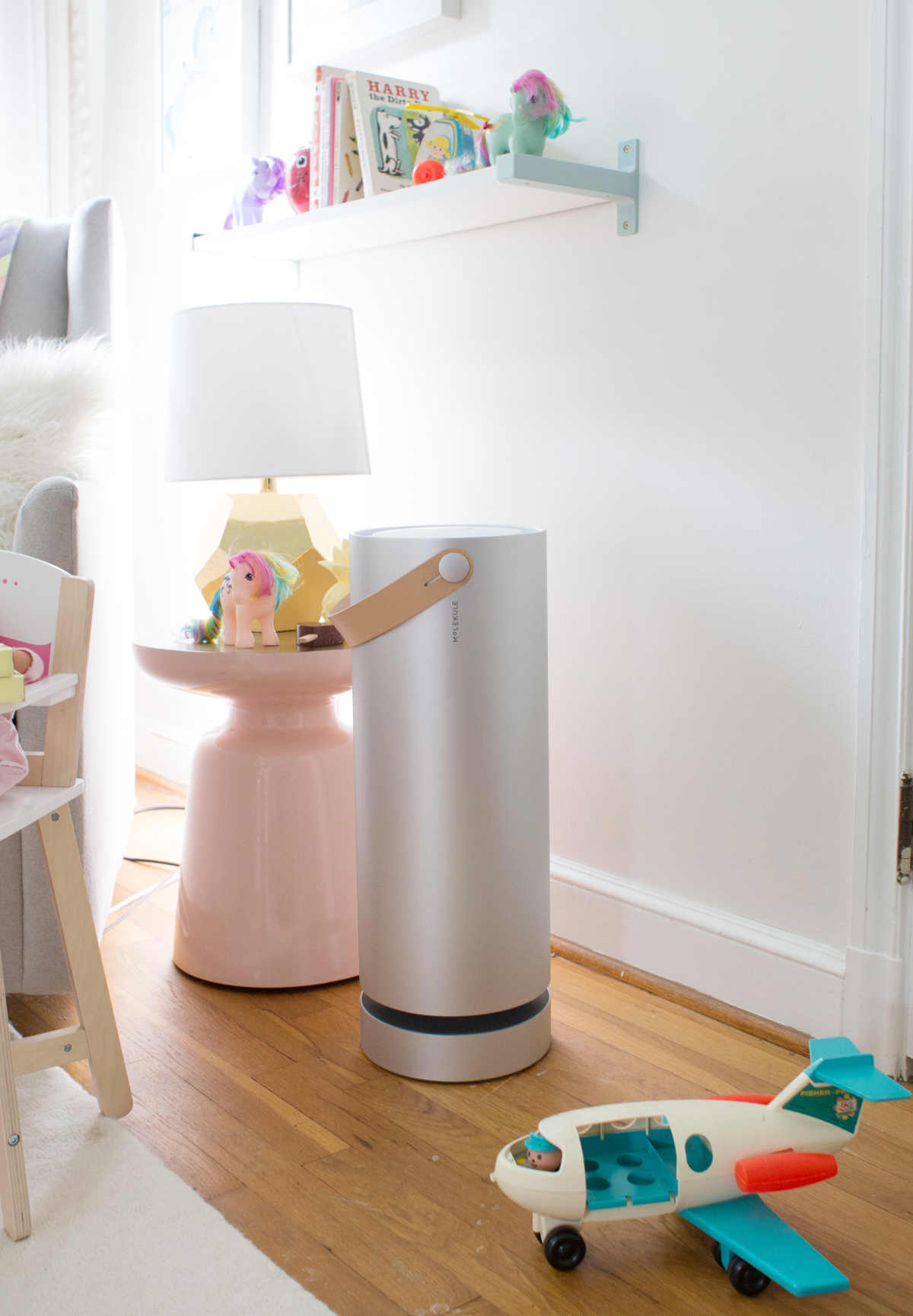 Enter Molekule, however. This beauty of an air purifier works really hard to get rid of the pesky allergens that can make us crazy. With two filters, a Pre-Filter that filters large particles, and a PECO (Photo Electrochemical Oxidation) Filter that utilizes a patented technology to eliminate air pollution at the molecular level, Molekule does a fantastic job of purifying our home.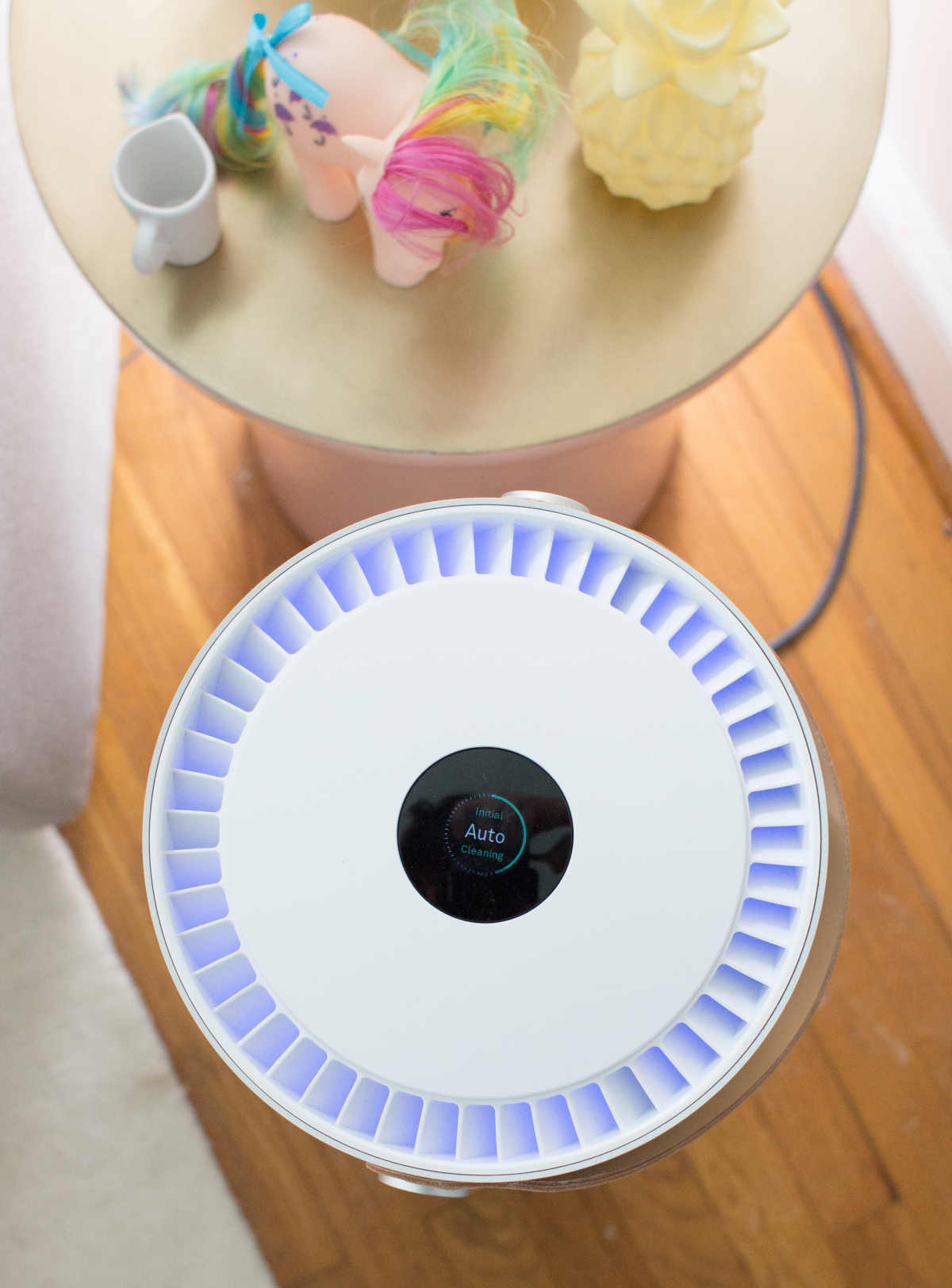 With a touch screen display and a super handy app, Molekule makes the whole process really easy, and you can also keep track of when you need to replace your filters easily. I love the clean, simple design that blends in anywhere, and the pretty leather strap detail that makes it a cinch to move from room to room (we sometimes keep it in our living room, and then move it into bedrooms to help everyone sleep better).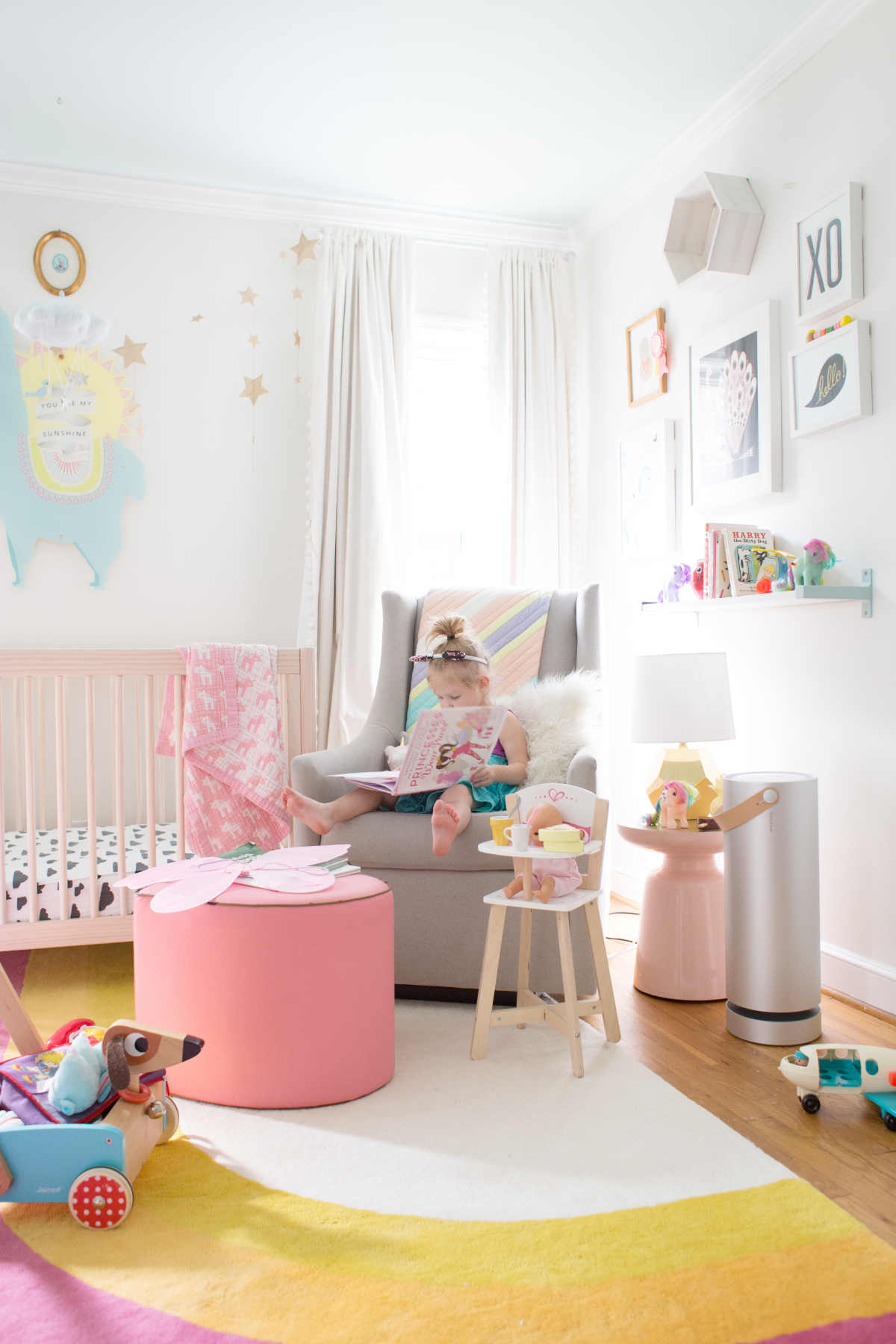 Molekule is really quiet and unobtrusive while it works to purify your home. We have had this one for nearly a month, and we have had a huge reduction in sniffles, and my girls have been sleeping better. I'm so grateful! I'm really excited to see how it will help in the spring when pollen season hits again (if you aren't familiar, pretty much the whole southeast gets covered in yellow pine pollen dust in the spring - it's crazy and can wreak havoc on everyone!).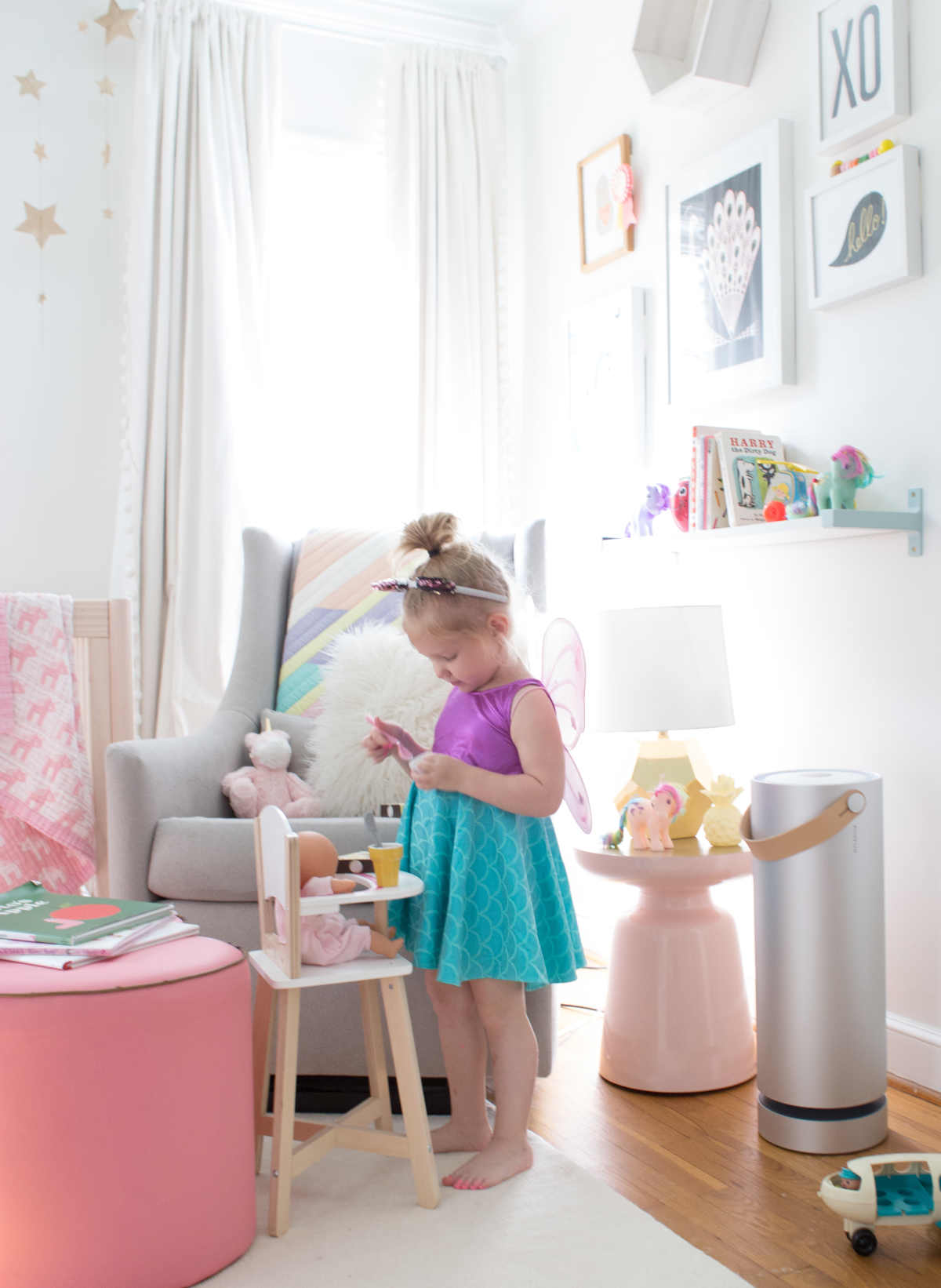 I'm so thankful for the innovative way Molekule is making our home better for our littles, and us as well! Find out more here!
Thank you so much to Molekule for sponsoring this post!