Gregory's Vintage Modern Nursery
real nursery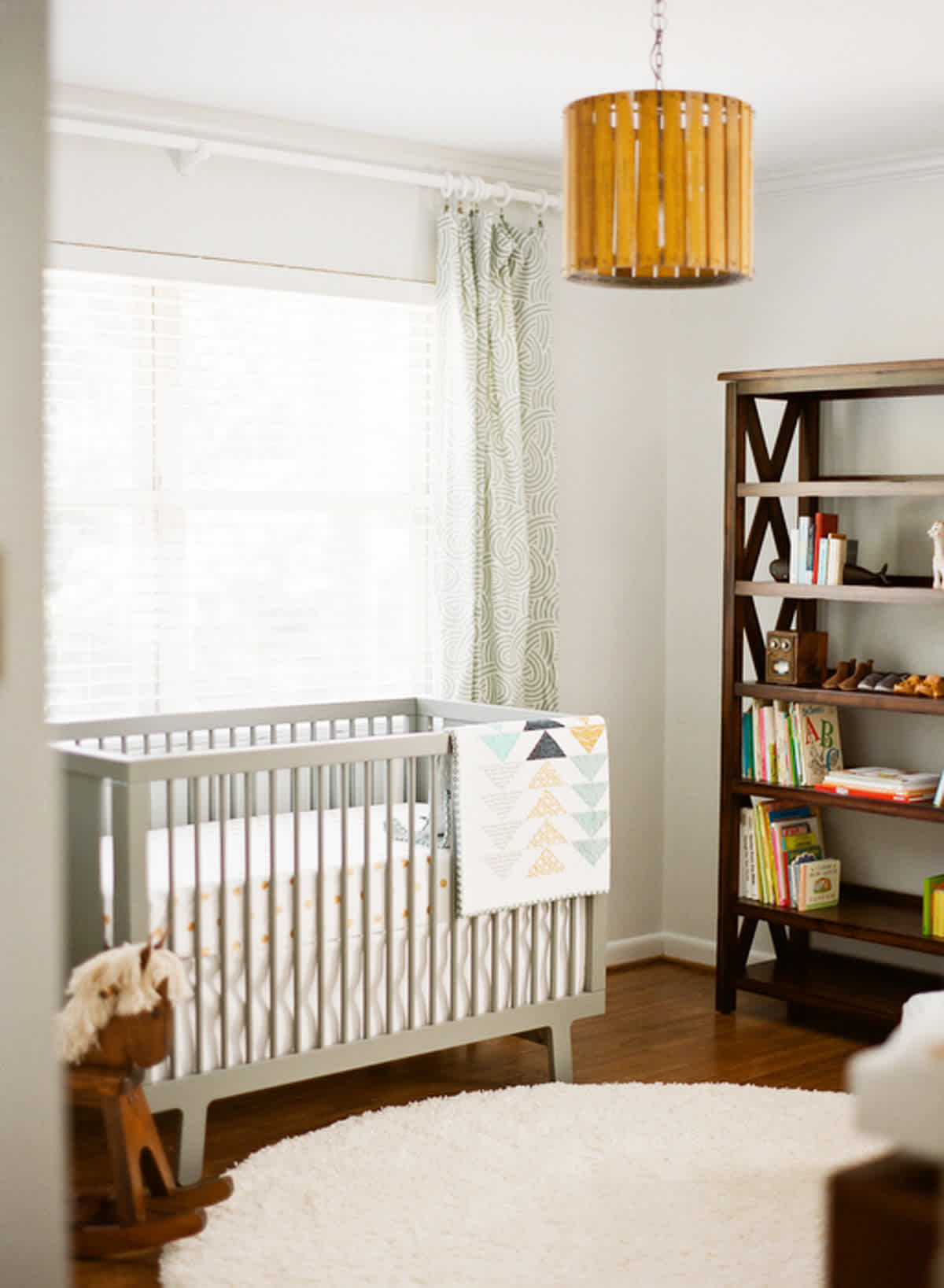 I love this sweet nursery Courtney put together for her son, Gregory.  It's perfectly neutral and modern, and so cozy and welcoming at the same time.  She says she envisioned soft, inviting neutrals for the room which led to selecting the curtain fabric, which reminded her of fluffy clouds.
(Sources: Gray Sparrow Crib, Shag Round Rug)]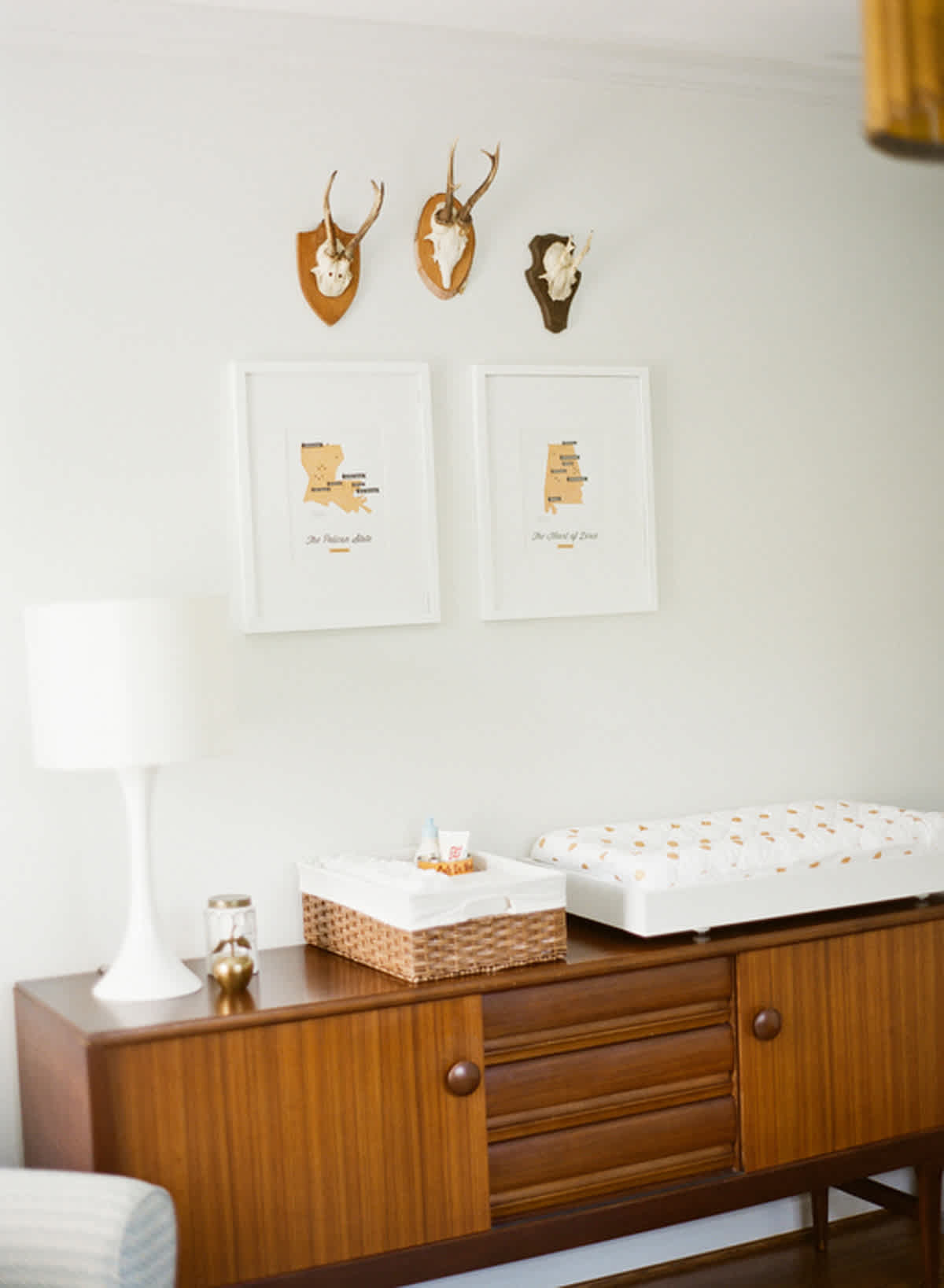 I adore that vintage dresser!  The prints are maps of Alabama where Courtney grew up, and Louisiana, where her husband is from.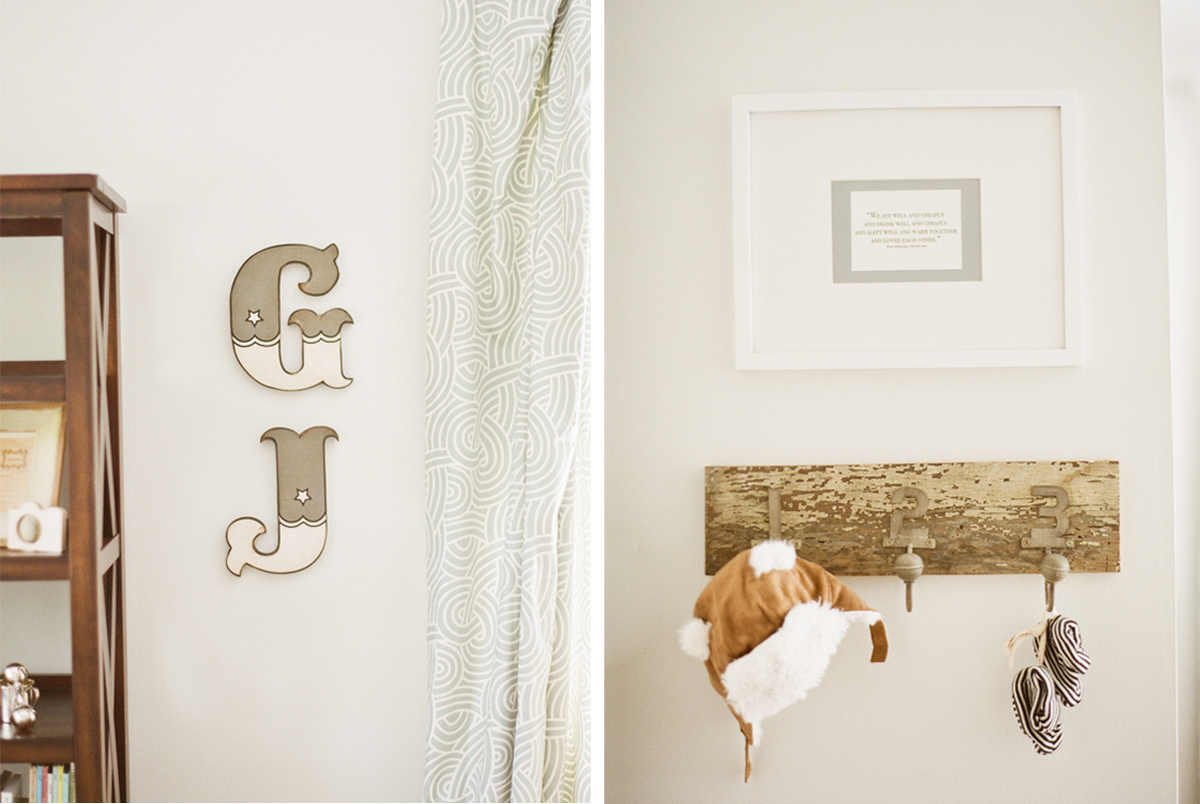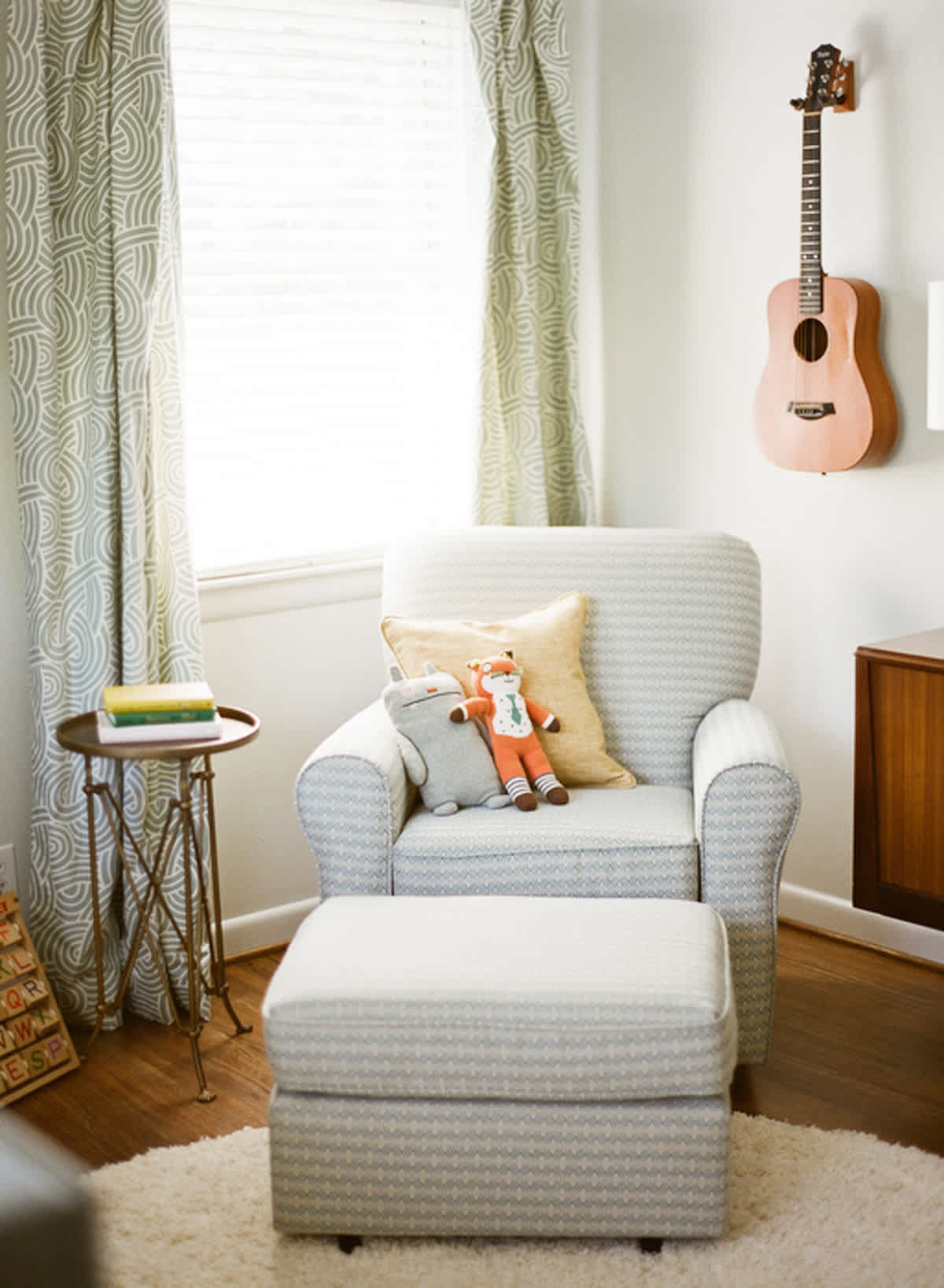 The guitar hanging on the wall is so perfect; Courtney's husband is a musician and they met through music!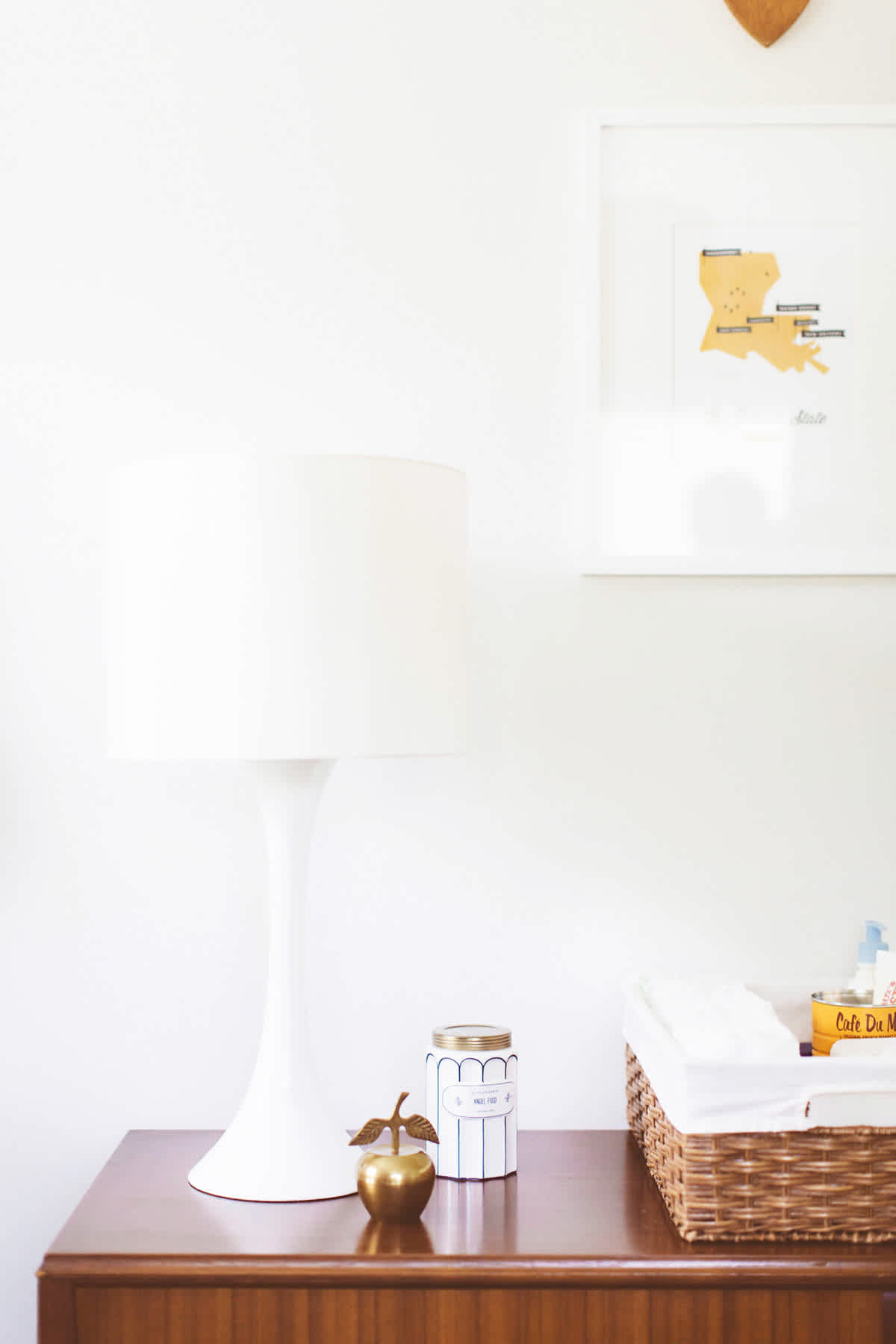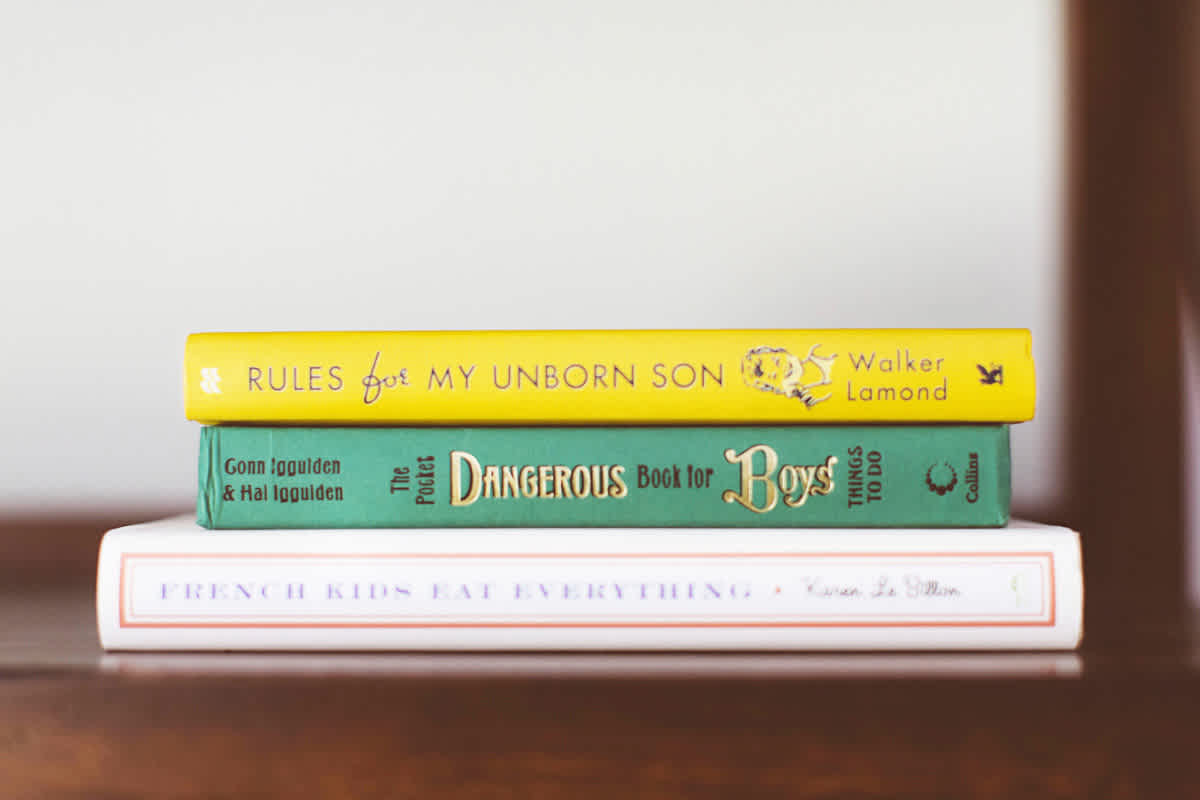 How fun are those books?  (Sources: Rules for My Unborn Son, The Pocket Dangerous Book for Boys )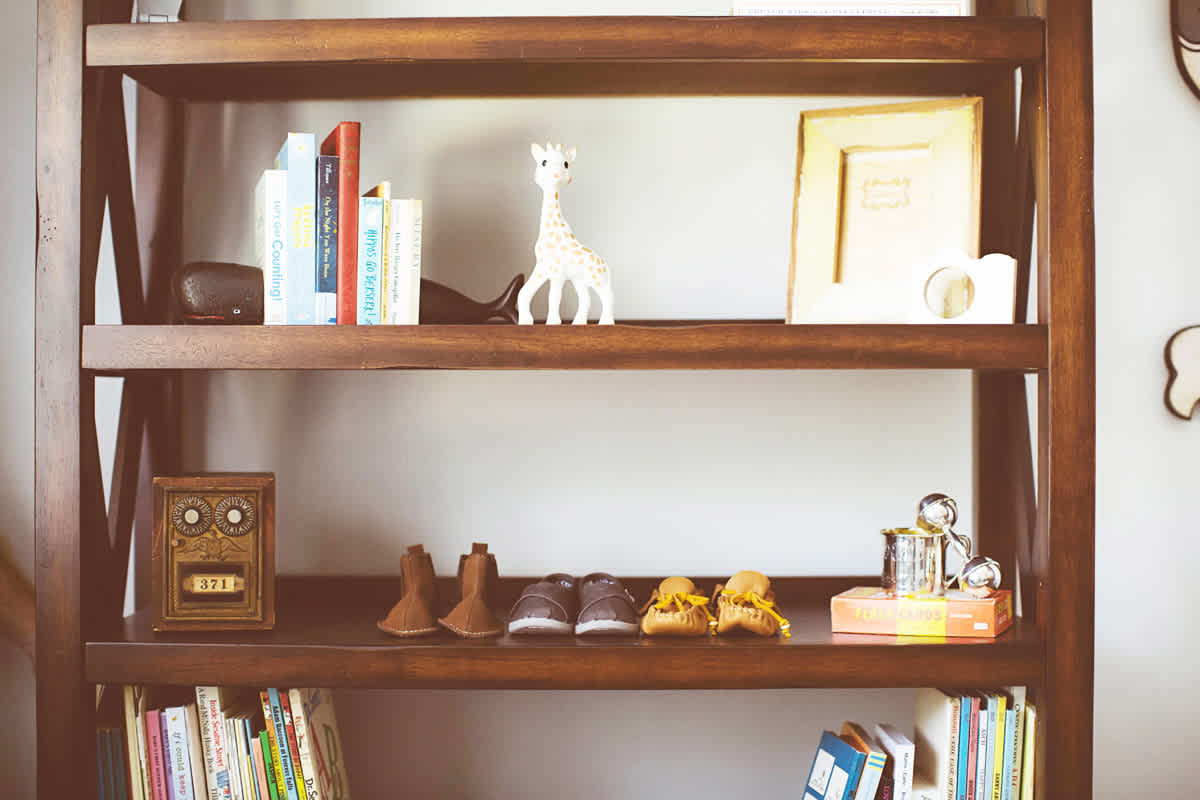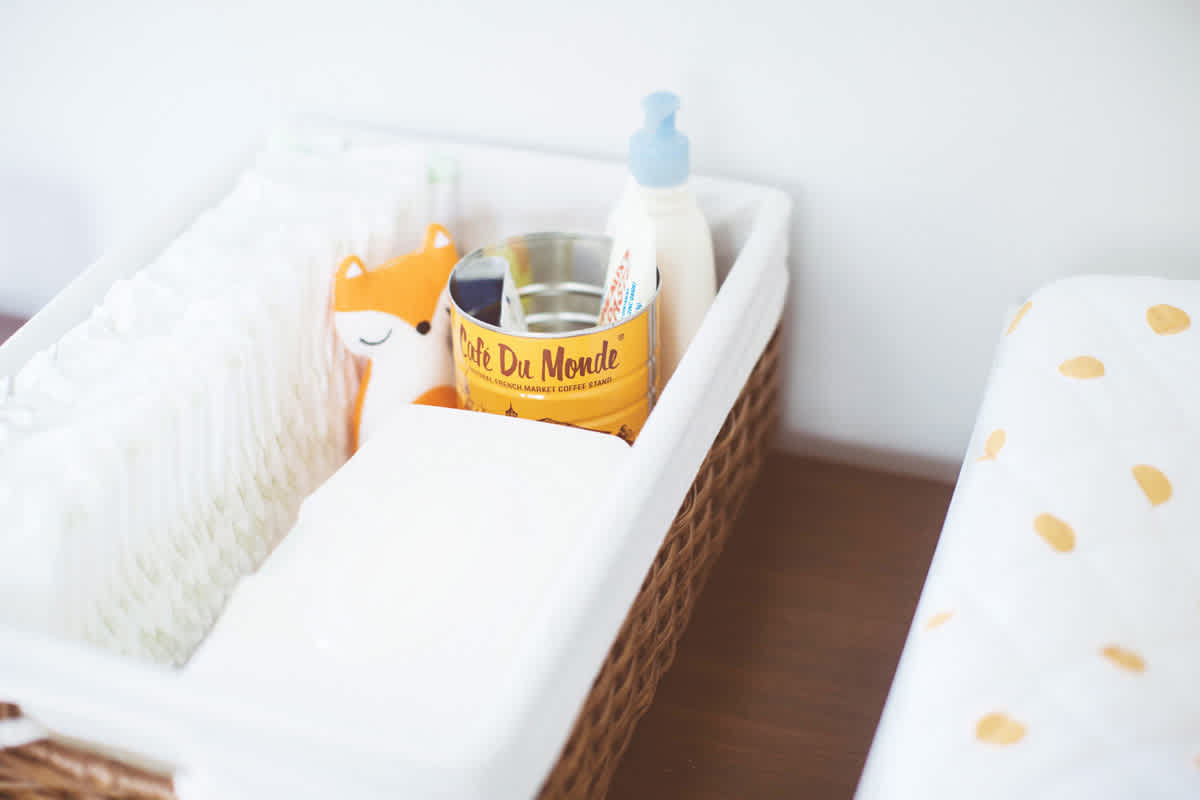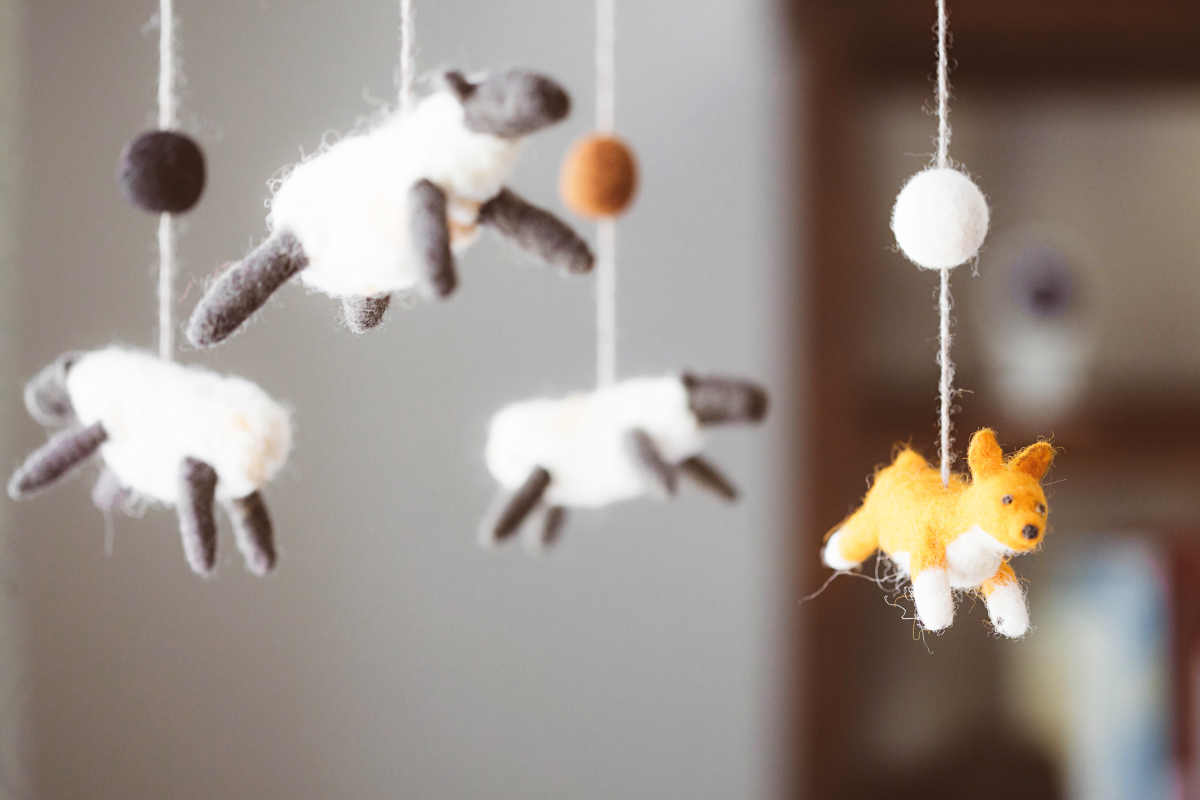 Courtney made the sweet mobile herself, to honor their little corgi, Solo - so sweet!  And here he is, stretched out on that fluffy rug: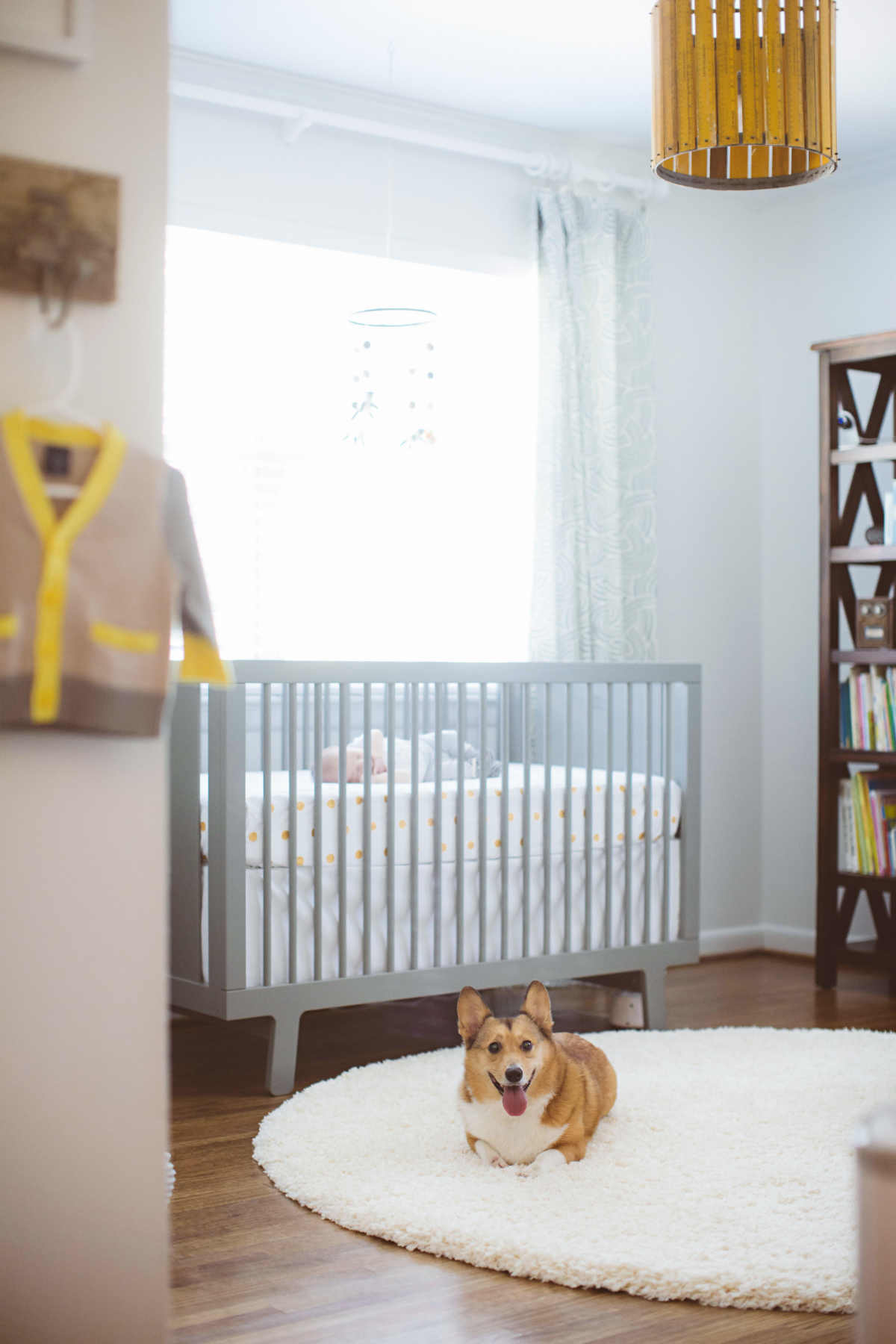 Thanks so much, Courtney for sharing Gregory's room with us!  It's beautiful - and congratulations on your new arrival!!
(Photography by Mandy Busby and Graham Yelton.)