friday favorites and may the force be with you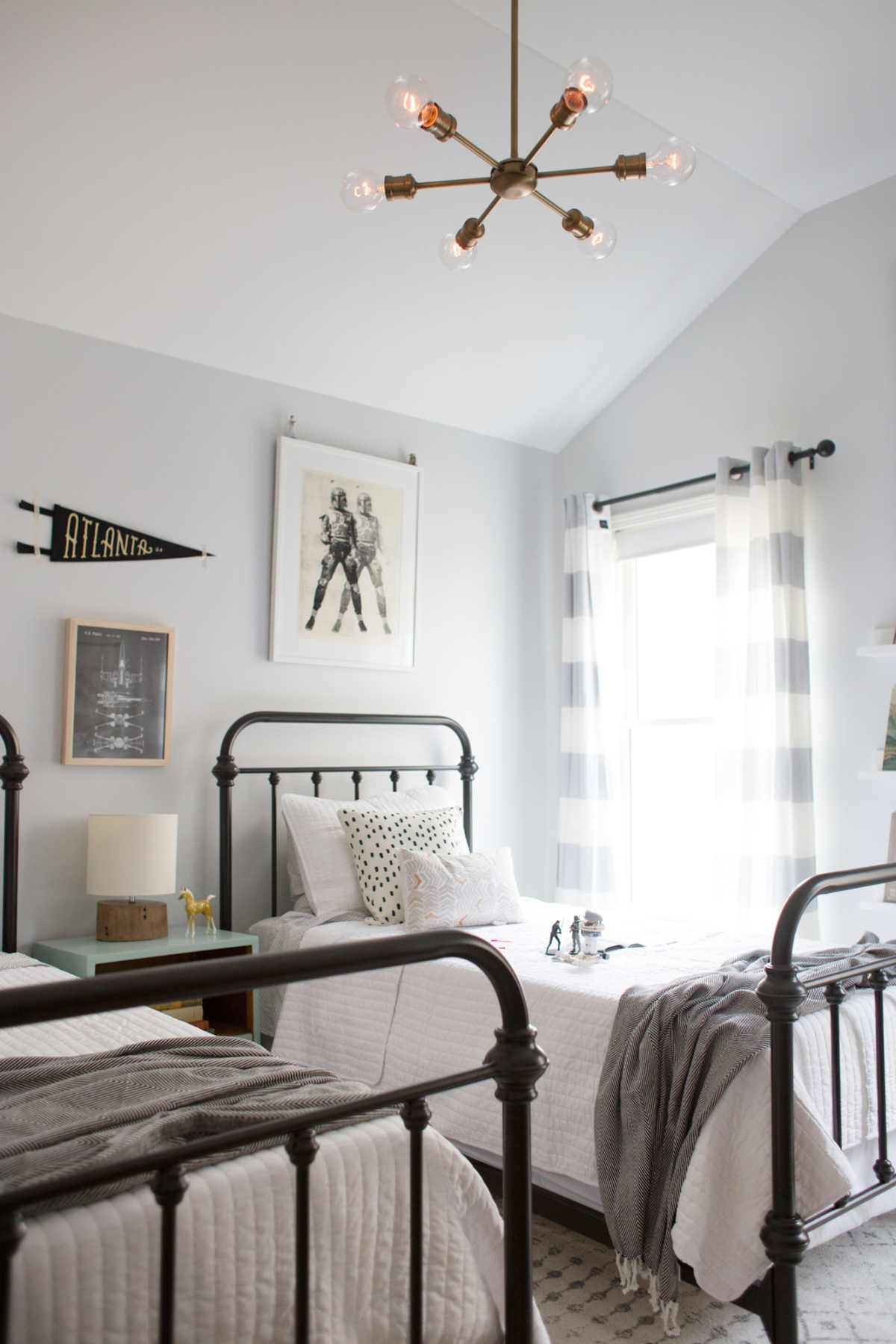 So, yesterday was Star Wars day, or "Star Horse" day as Brigie calls it.  She wore her Ewok shirt to school.  Above is Jack's super fun Star Wars room - so if you are looking for inspiration, check it out here!  The posters are my absolute fave.
Here are a few things I'm loving this week:
-I've been doing Tone It Up.  I'm completely loving the way those girls set it up.  There are daily workouts that are challenging, but not too challenging, and I've been all kinds of sore and feeling good.  You just check the website daily to see what to do, so there is no thinking involved, which is a total win when you have three little people to keep alive and mostly happy.  If you are struggling to find a way to work out like I have been, definitely check it out!
-These shoes have been on my feet all week.  I love them.  I've been wanting to try some in this style (um, like these or these), but all have been too spendy, and these were affordable and oh so cute (I have the striped ones).
-Bought this Bible and I love it.  Such a good one for study - and it's beautiful!
Been working this week on organizing the girls' closet, and can't wait to share it with you over the weekend!  It turned out so well, and has made such a difference in their room!
Happy Friday, friends!