family photos + 9 months!
I'm really excited to share some family photos the fantastic Kate Byars took of the three of us in May.  I am so thrilled with how these turned out!  She managed to catch Vivi in quite an assortment of her adorable expressions.  Her photography is truly beautiful - she not only captures moments, but the end results have a very portrait-like quality.  It is so hard to get photos of all of us together, and not only are we together, but we are also in one of our favorite neighborhoods, the West Side, which makes it all extra fun.  Go here to check out all of Vivi's six month old roly poly cuteness . . . oh, those toes . . .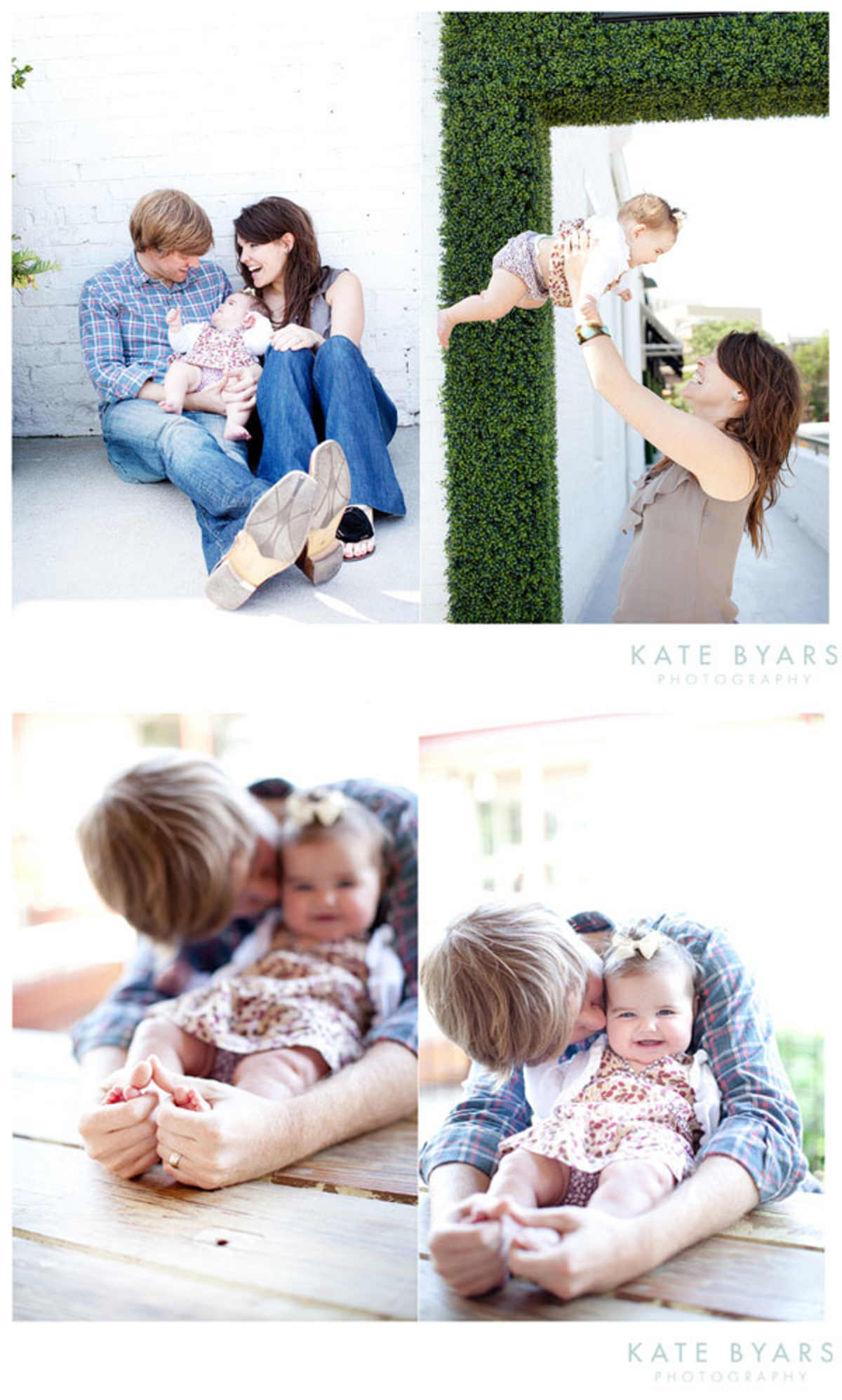 We just took Vivi's 9 month photos - so fun to see how she has changed!  She has stretched out quite a bit (but still holding on strong to those thighs and cheeks!!).  She is crawling a very little, and it will be no time at all before she is all over this house.  Check our her extra large new bow.  Her Grandpa calls it "the magnum."