eclectic woodland
inspiration with eclectica kiddo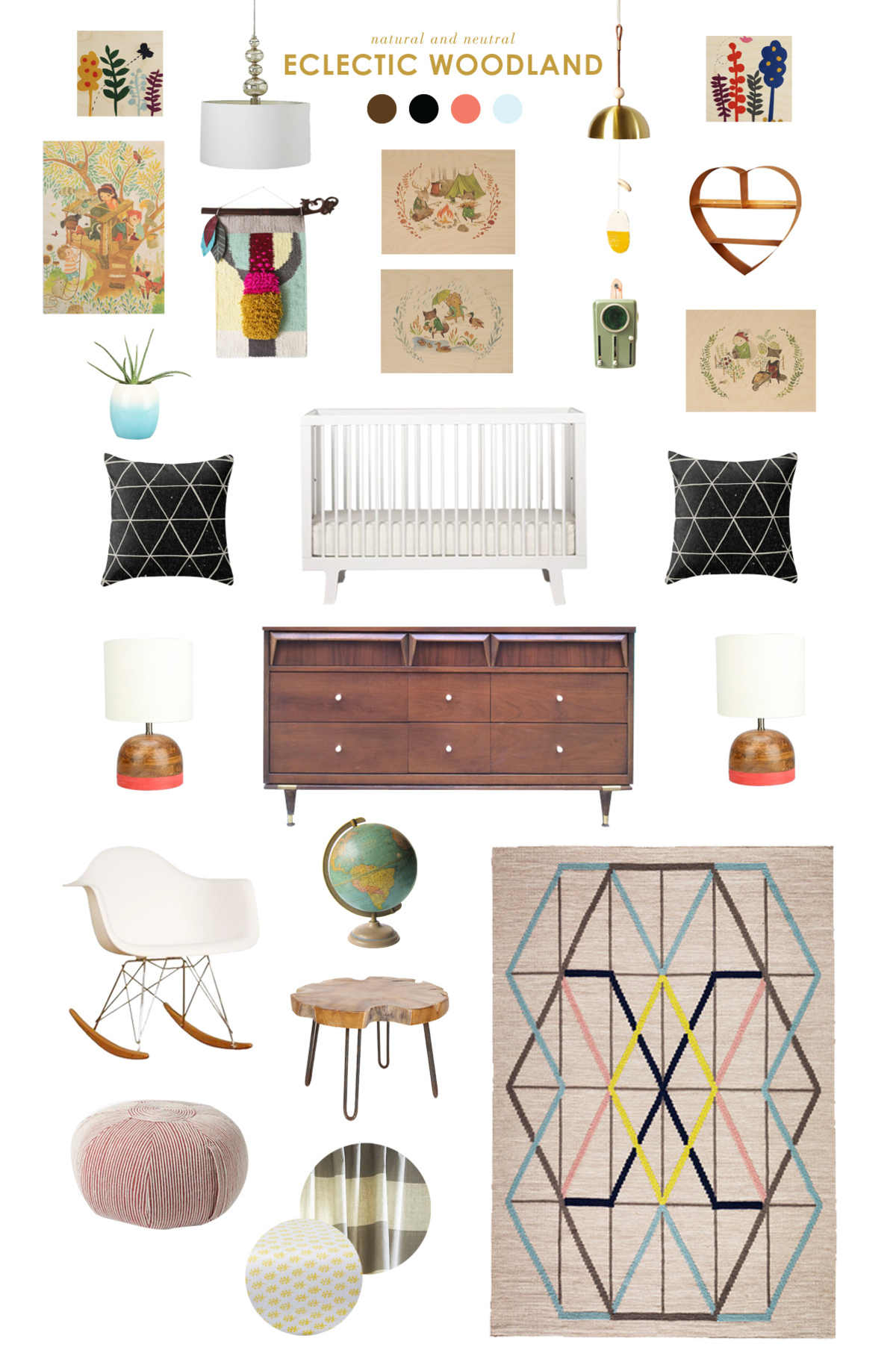 Today I'm excited to introduce you to a line of beautifully crafted children's art called Eclectica Kiddo (and they are based out of Atlanta - yay!).  Laura and Emily are both mamas who left careers in art consulting and wanted to create a line of children's art that parents can appreciate and that is quality enough to be handed down to the next generation.  They have collaborated with artists to create gorgeous pieces (many of which are printed on birch panels - my favorite!).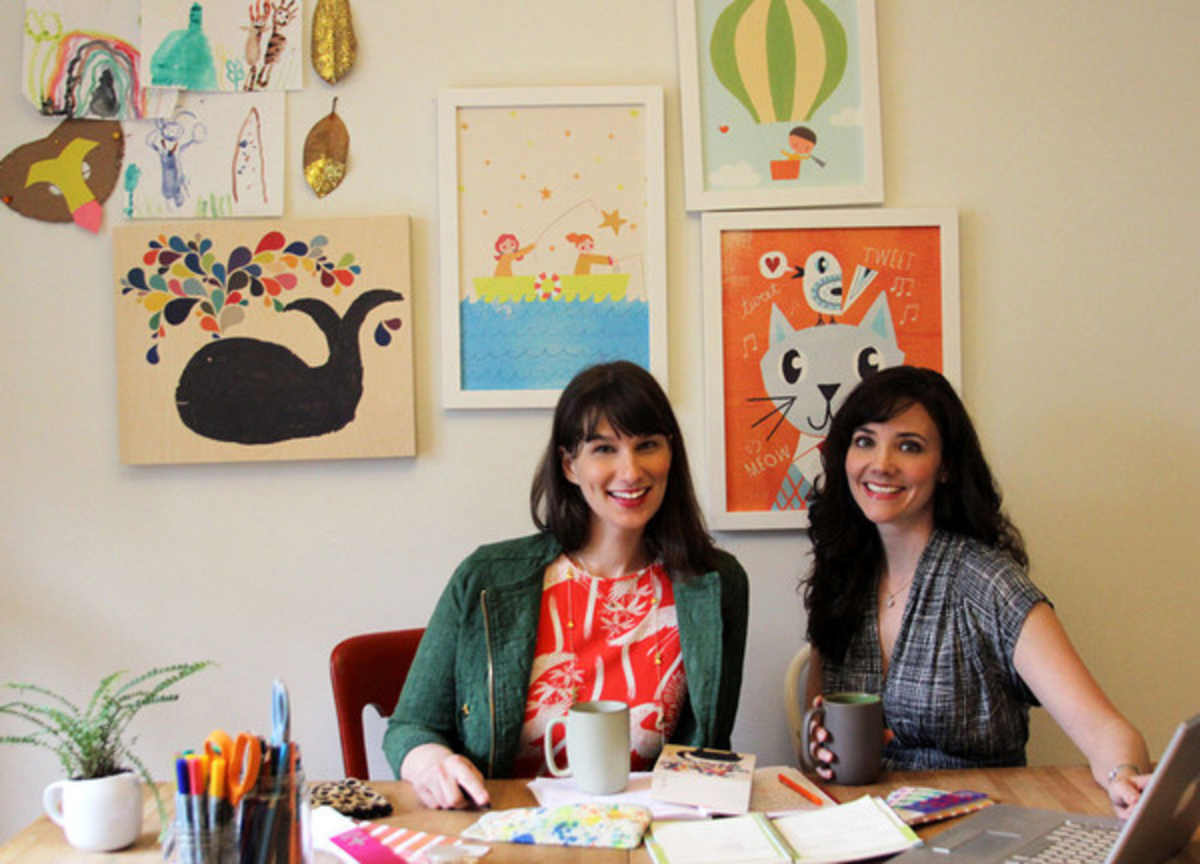 Aren't those pieces the sweetest?  The colors and the illustrations are so darling.  Laura and Emily also recently introduced a line for Eclectica Kiddo called the Itty Bitty Collection which is made up of smaller 6" x 6" and 5" x 7" panels (and they are only $20 apiece - such a steal for those little gems!) for the perfect little punches of art where you need them.  Below are a few of my favorites from their whole collection, although it's so hard to choose!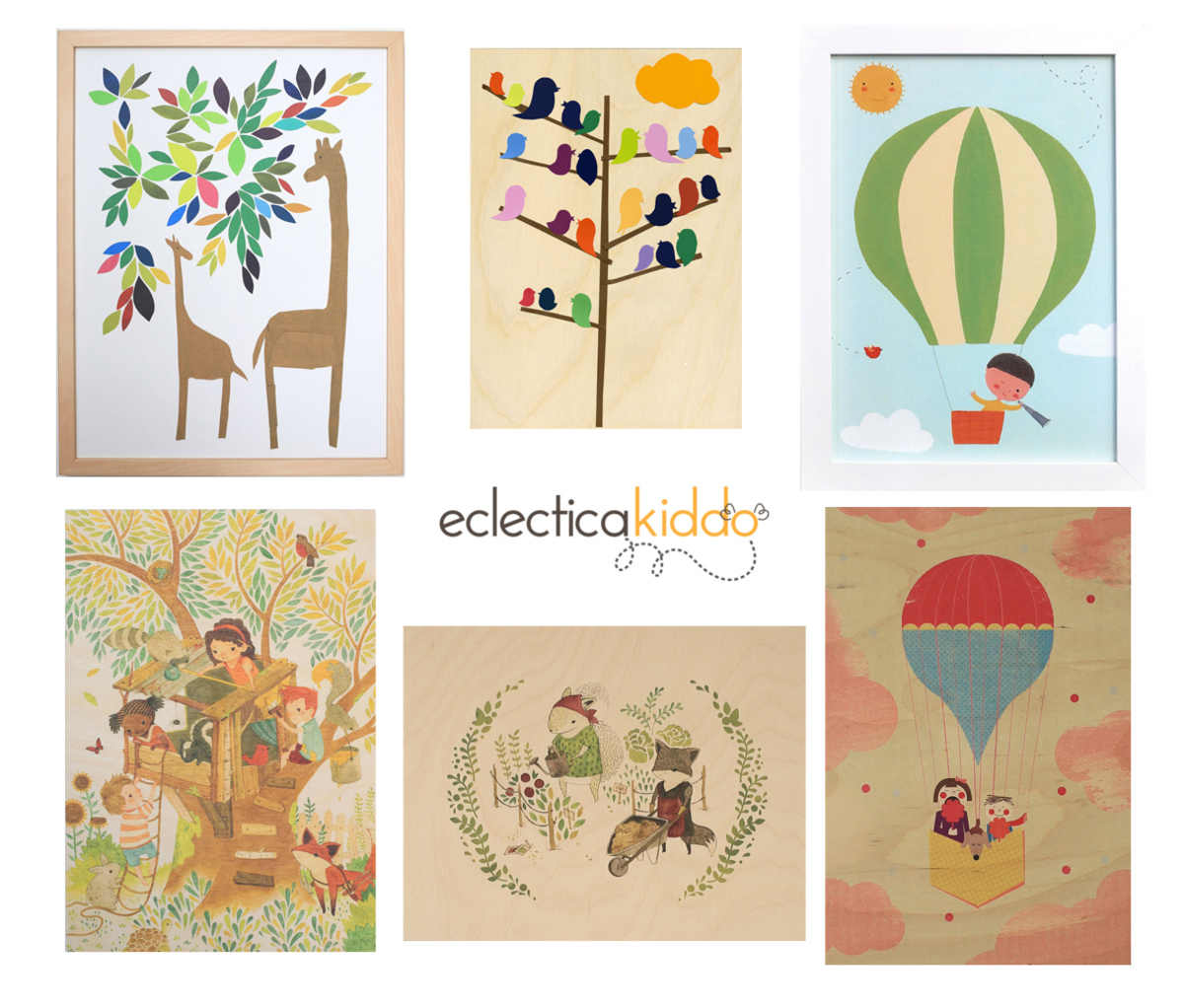 (pictured above: Reaching High, Littlest Birds, View From Above I (I love all of Ekaterina's pieces!!), Our House in the Woods, Growing a Garden, Cotton Candy in the Clouds)
Laura and Emily are also kindly offering 20% of to Lay Baby Lay readers with code laybabylay20 until this Sunday, May 25th!  If you are looking for some special pieces for your nursery or little one's room, be sure to check out their darling collection!
Thanks so much to Eclectica Kiddo for sponsoring this post!