Cute Kids' Bedding that is Fair Trade Certified
with Pottery Barn Kids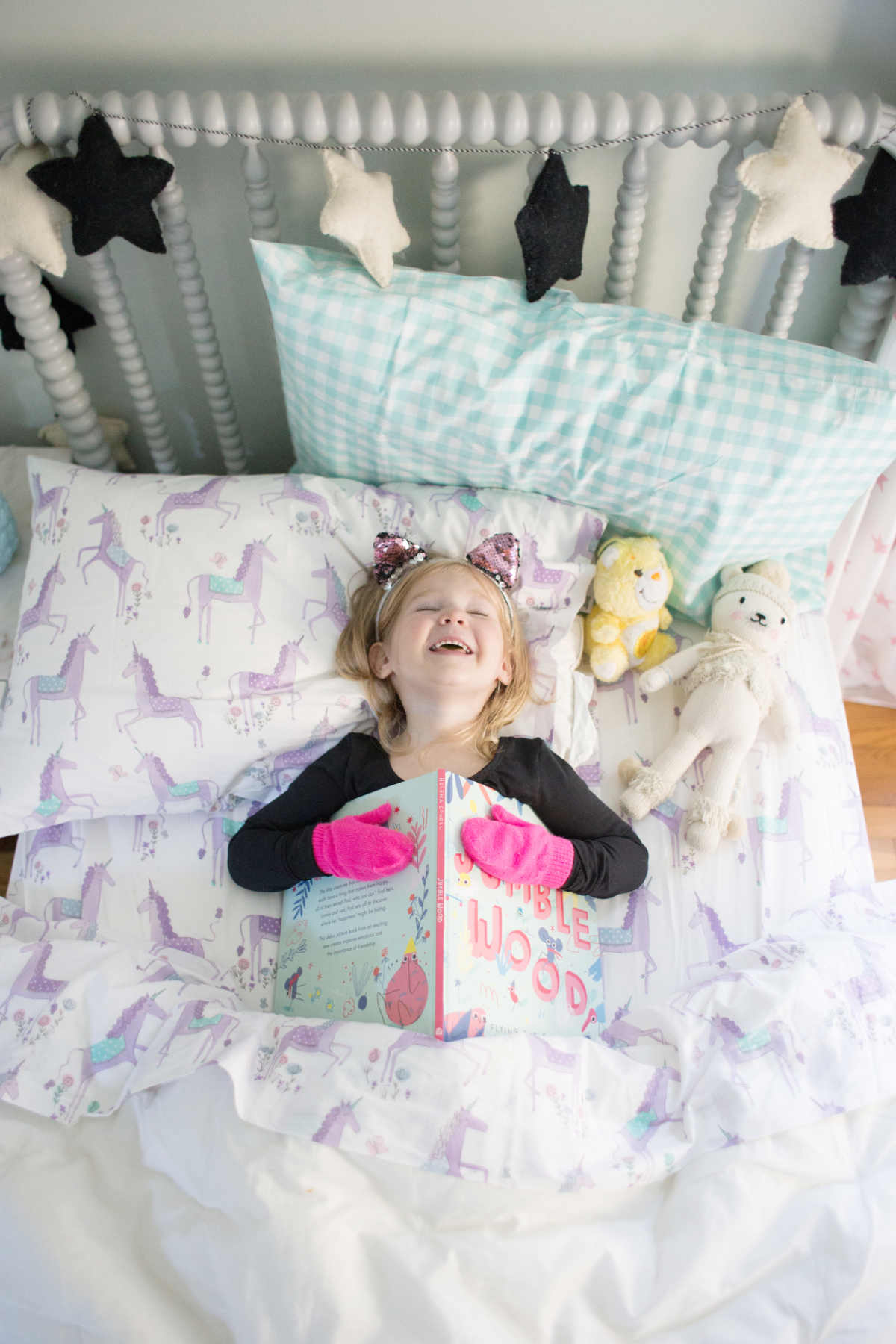 I'm so excited to partner with Pottery Barn Kids to talk about their collection of Fair Trade Certified goods, which puts people and the planet first.  All of the items in this collection give back to the workers who create them, and also promote a safer working environment while empowering women and employees.  So good, right?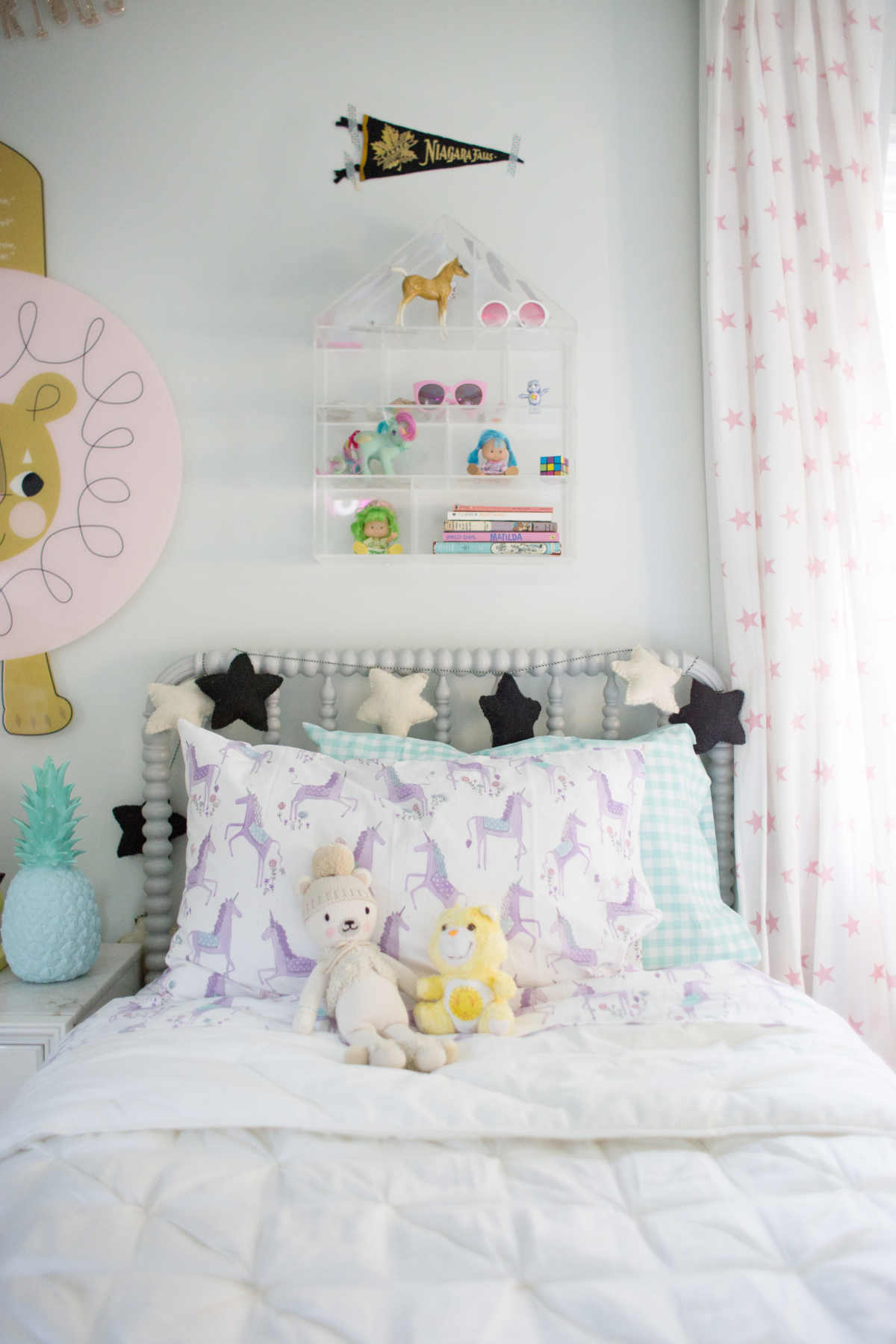 I had so much fun selecting some adorable bedding from the Fair Trade Certified collection to freshen up the girls' room for winter.  I strung this adorable star garland over their headboards and selected these dreamy unicorn sheets (they also come in flannel!!) paired with this punchy gingham pillowcase in aqua and this gorgeous quilt that is oh-so-cozy.  It almost looks like a fluffy blanket of snow.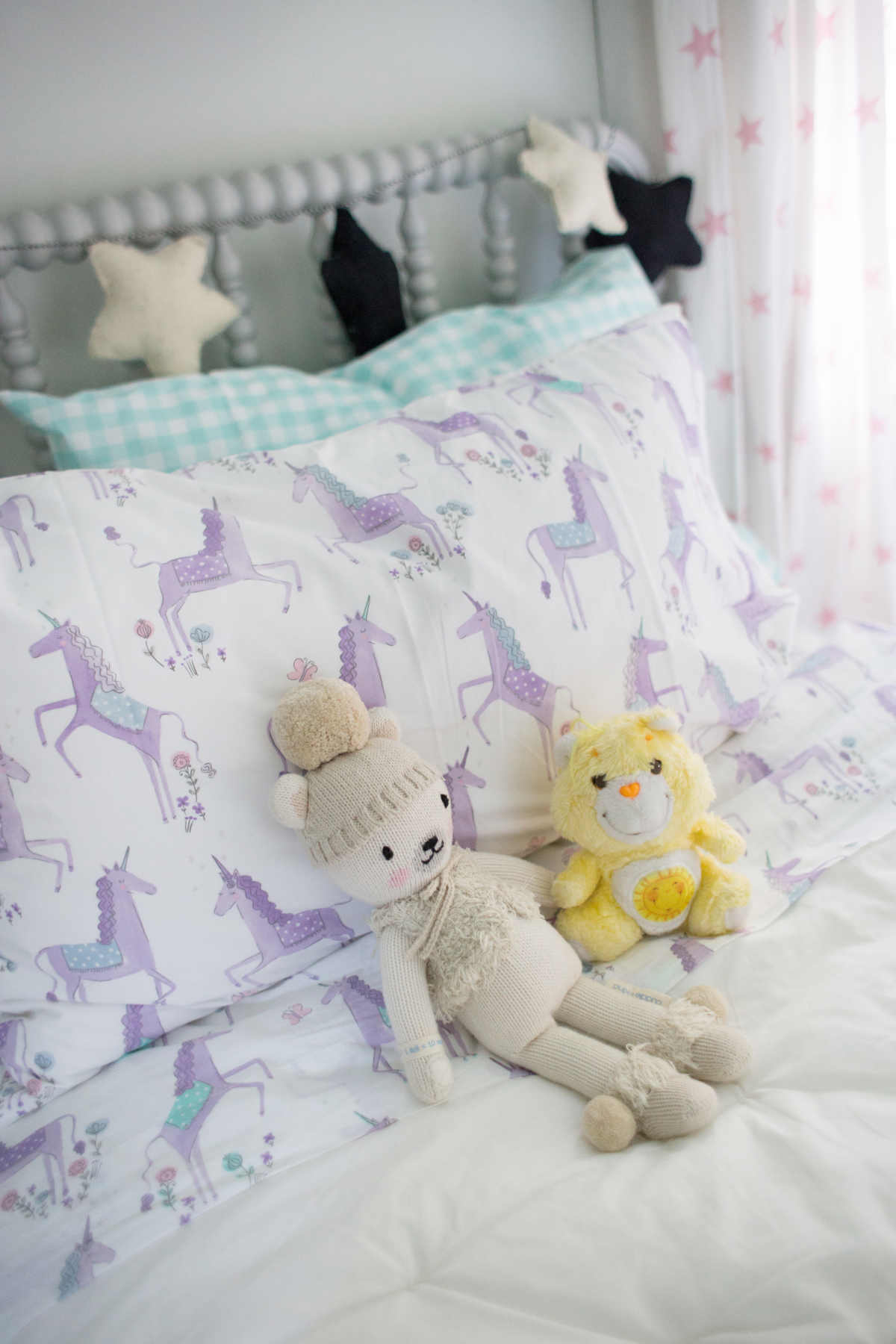 With an extensive list of items in this collection, you can completely outfit an entire room in fair trade certified products.  I particularly love this crib (just look at it below!!!), this bookrack, this rug, this dresser, and there are so many yummy holiday bedding options like these sheets and this duvet cover (so adorable!!).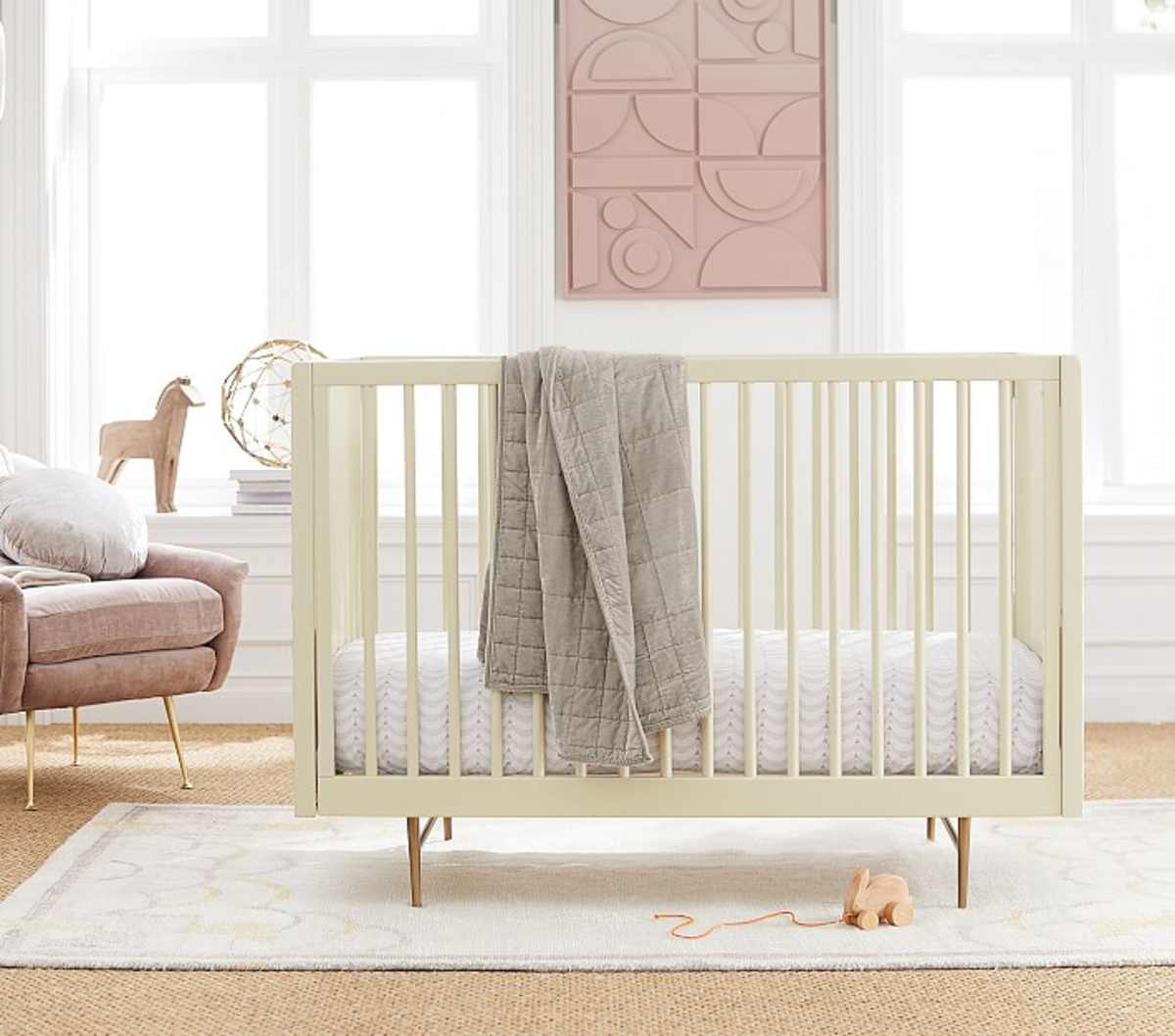 The girls are thrilled with the bedding update and it looks so calm and cozy in their room.  Be sure to check out the whole fair trade certified collection here!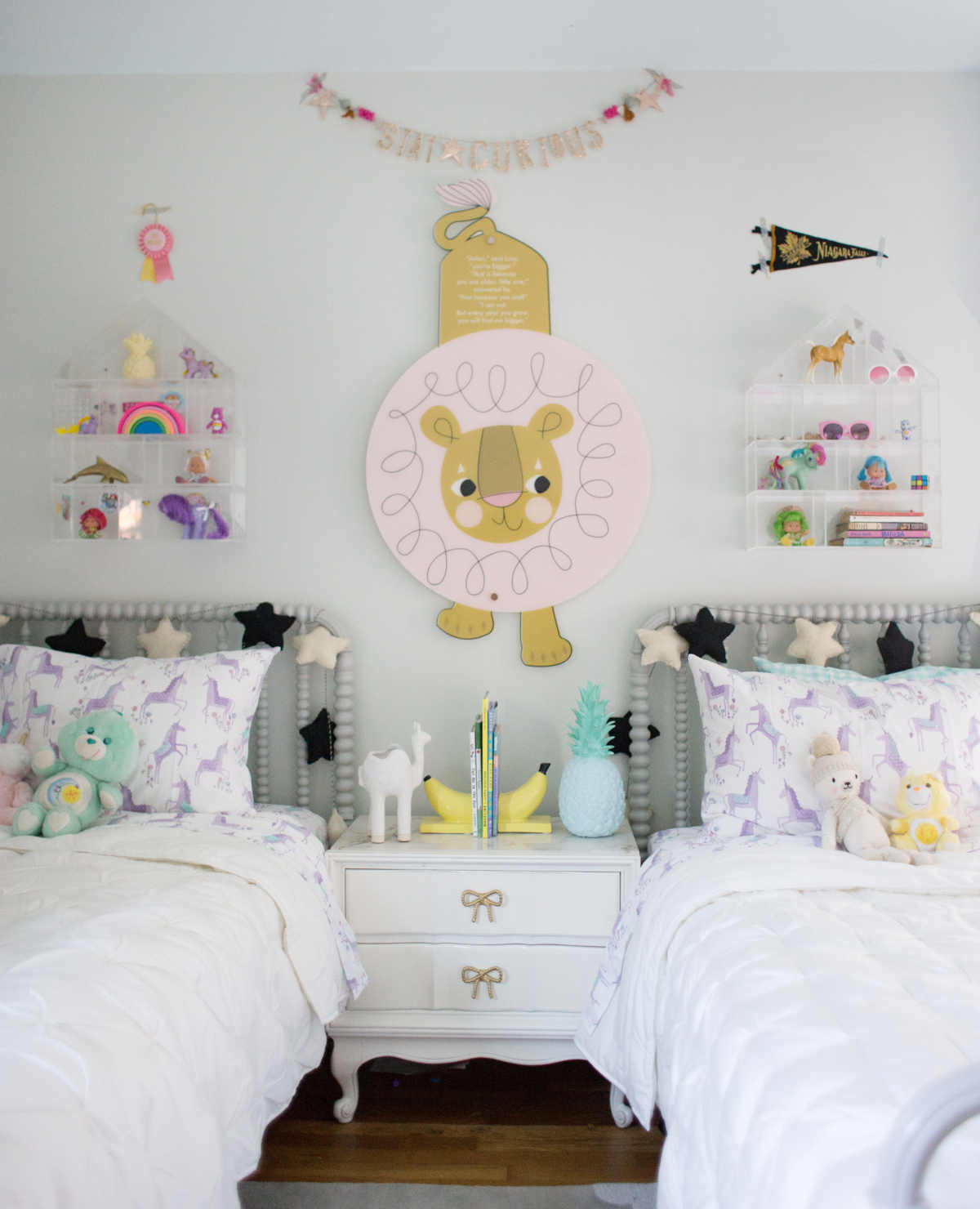 Thank you so much to Pottery Barn Kids for sponsoring this post!