Creating a Tween Dream Study Room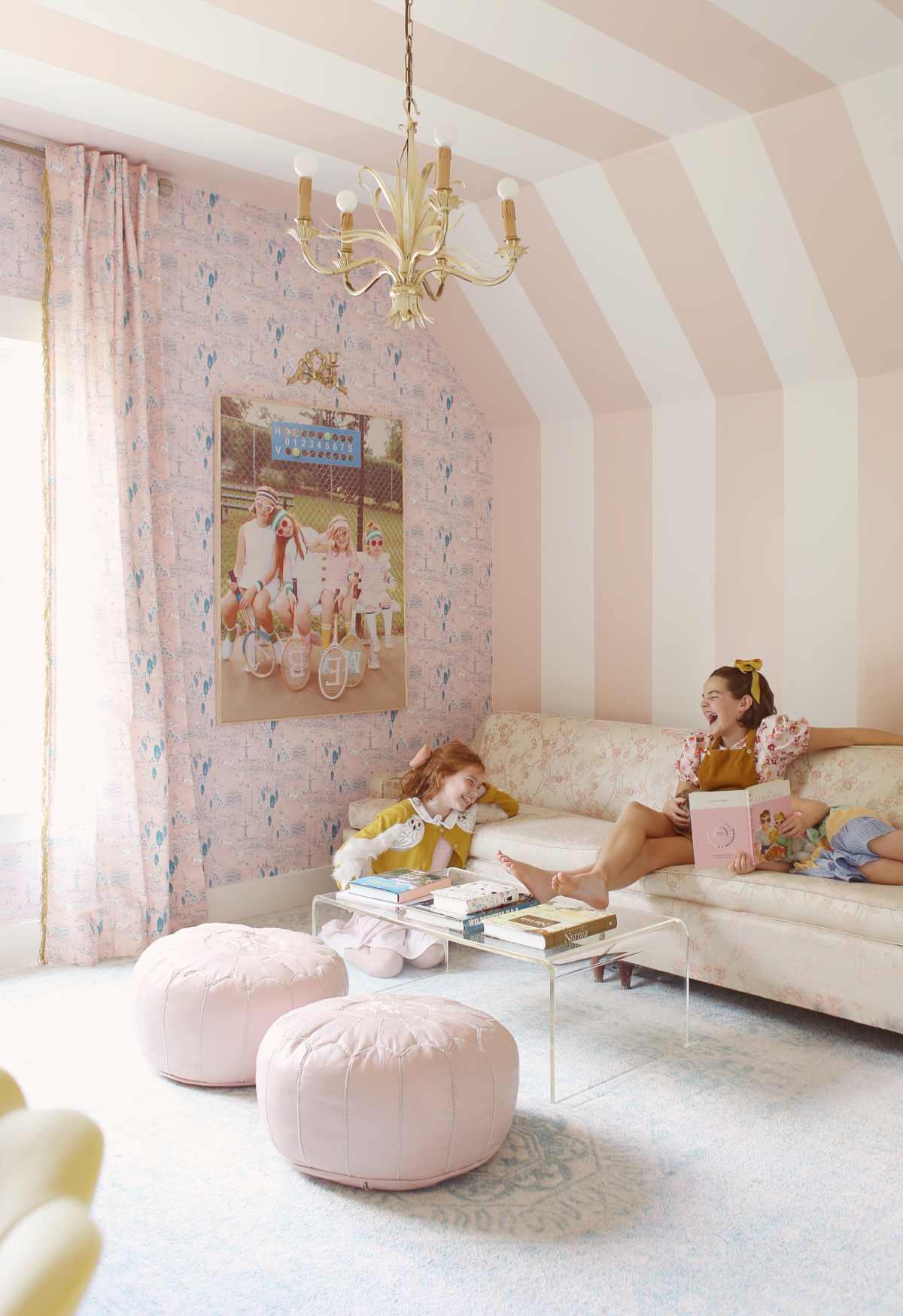 This room is easily one of my favorites in the house. I kind of want to spend all of my time in it, although it's quite often covered with Calico Critters these days! I wrote about this space here with some more details about the dreamy floating desk, but here are some more photos and details about the rest of the room.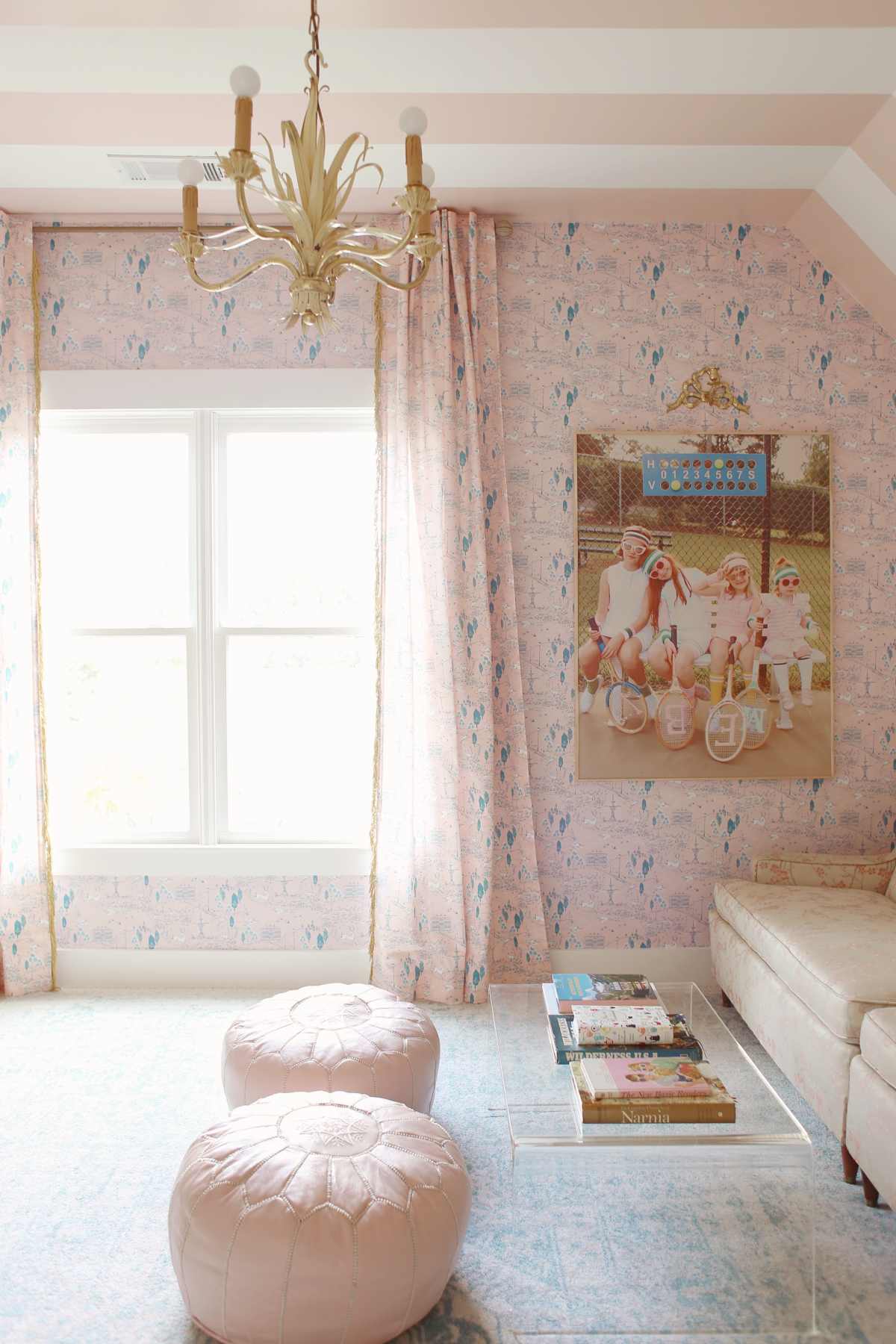 I really wanted this room to feel a bit like a getaway; a retreat space for the girls. As they get older, I know they will each need some time alone, but I love letting them share a bedroom. I've tried to make spaces throughout the house where they can go for a little peace and quiet, to read and listen to music when they need it. I can see this room being well-loved as they get older, and the perfect spot to get studying or homework done while out of reach of the littlest sister (!).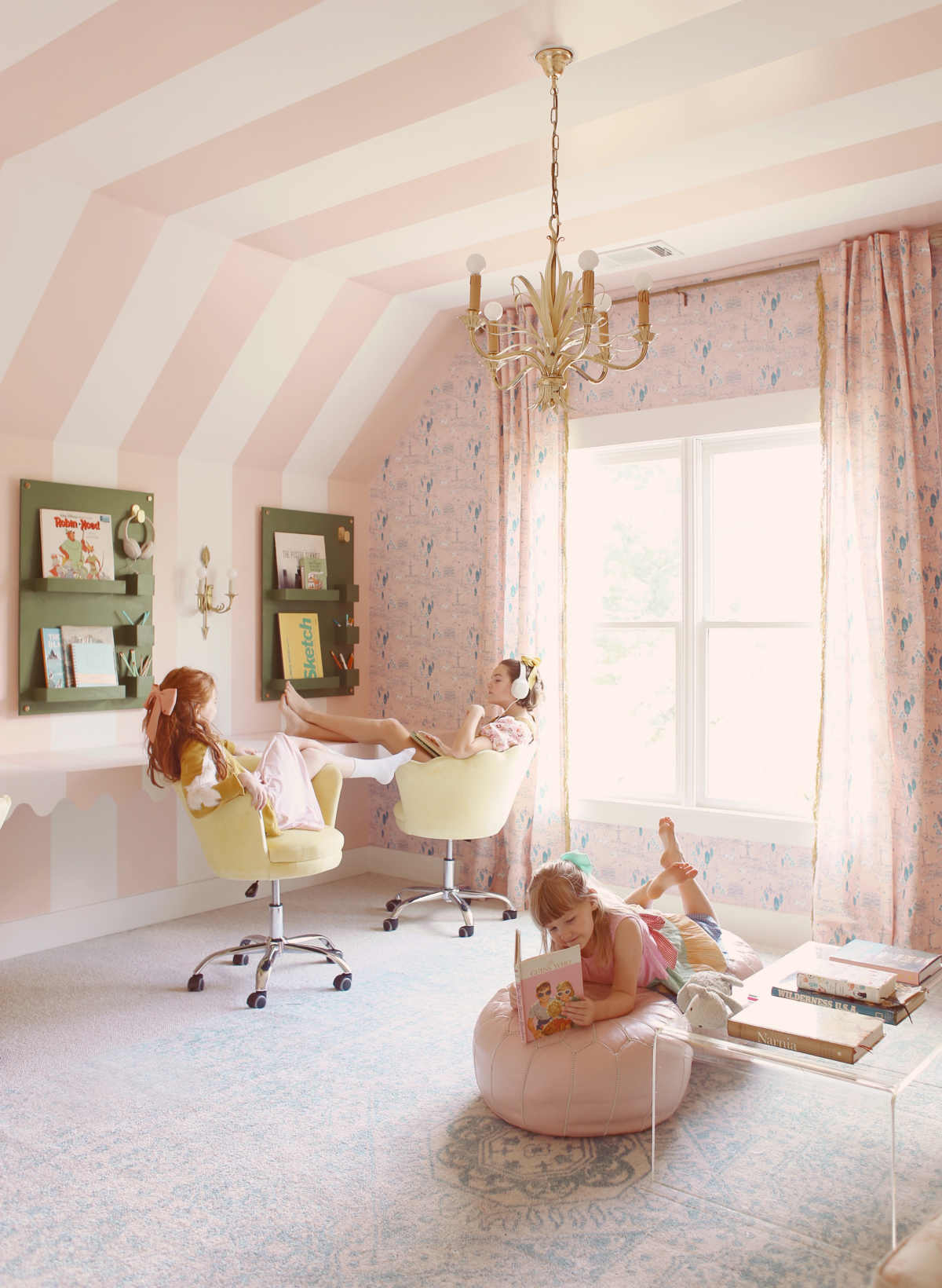 This room all started with this toile wallpaper from Spoonflower. It has a traditional feel, but with a playful spin, and I loved the colors. I chose to go pattern on pattern, with matching curtains (I added fringe to them). Wallpaper can get pricey, so this was a fun way to incorporate wallpaper without covering the entire room. I painted stripes on the remaining walls and the ceiling so that the wallpapered wall feels less like an "accent wall" and more like a cohesive part of the design. It feels less "cost savings" and more thoughtful.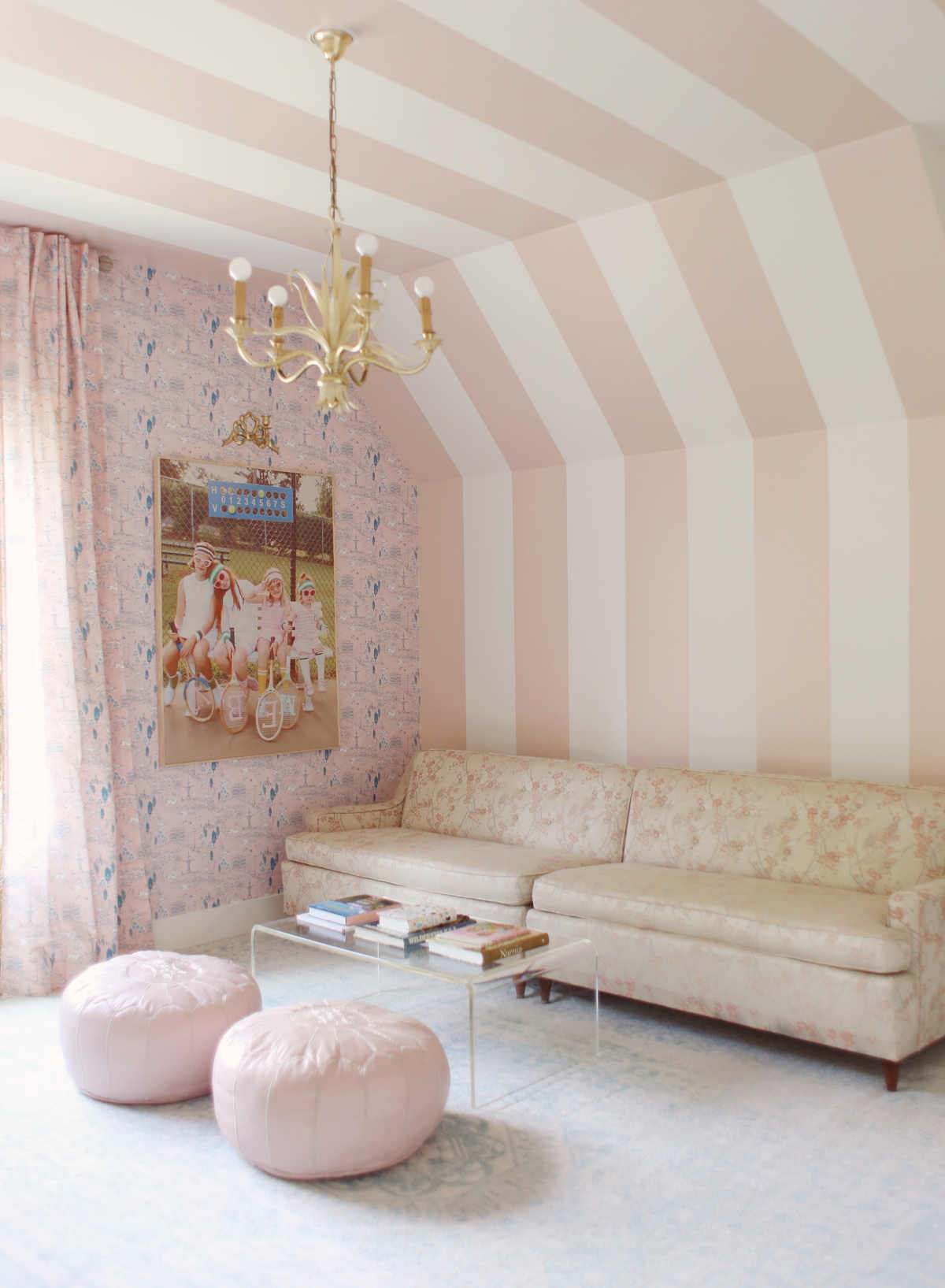 This room already has carpet (the bedrooms upstairs are all carpeted), but I layered this rug on top for a little extra subtle pattern. I found that sofa from a favorite thrift store via Facebook marketplace. It's SO beautiful, and it complements the room perfectly. I highly recommend going that route for furniture - especially in a kid space! This beauty was $350, and it's got lots of space, it's super comfy, and I won't stress about the kids playing on it. (I mean, I do love it, so I'd be sad if it gets stained, but it won't be the end of the world!). I also found the lucite coffee table secondhand on FB marketplace (similar one linked here!), and we had so much fun photographing the girls to get the perfect preppy tennis photo for the wall.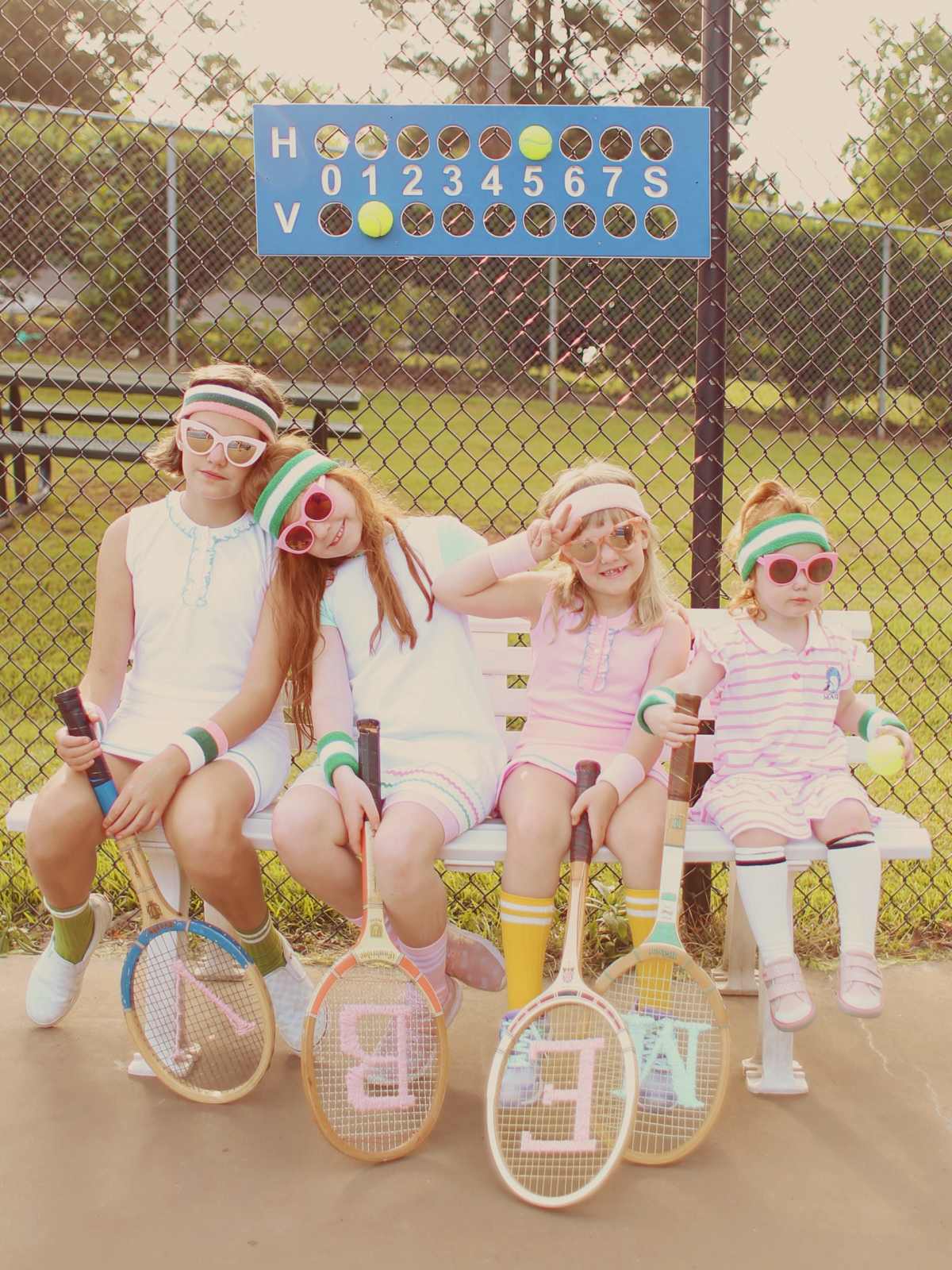 The most fun, right?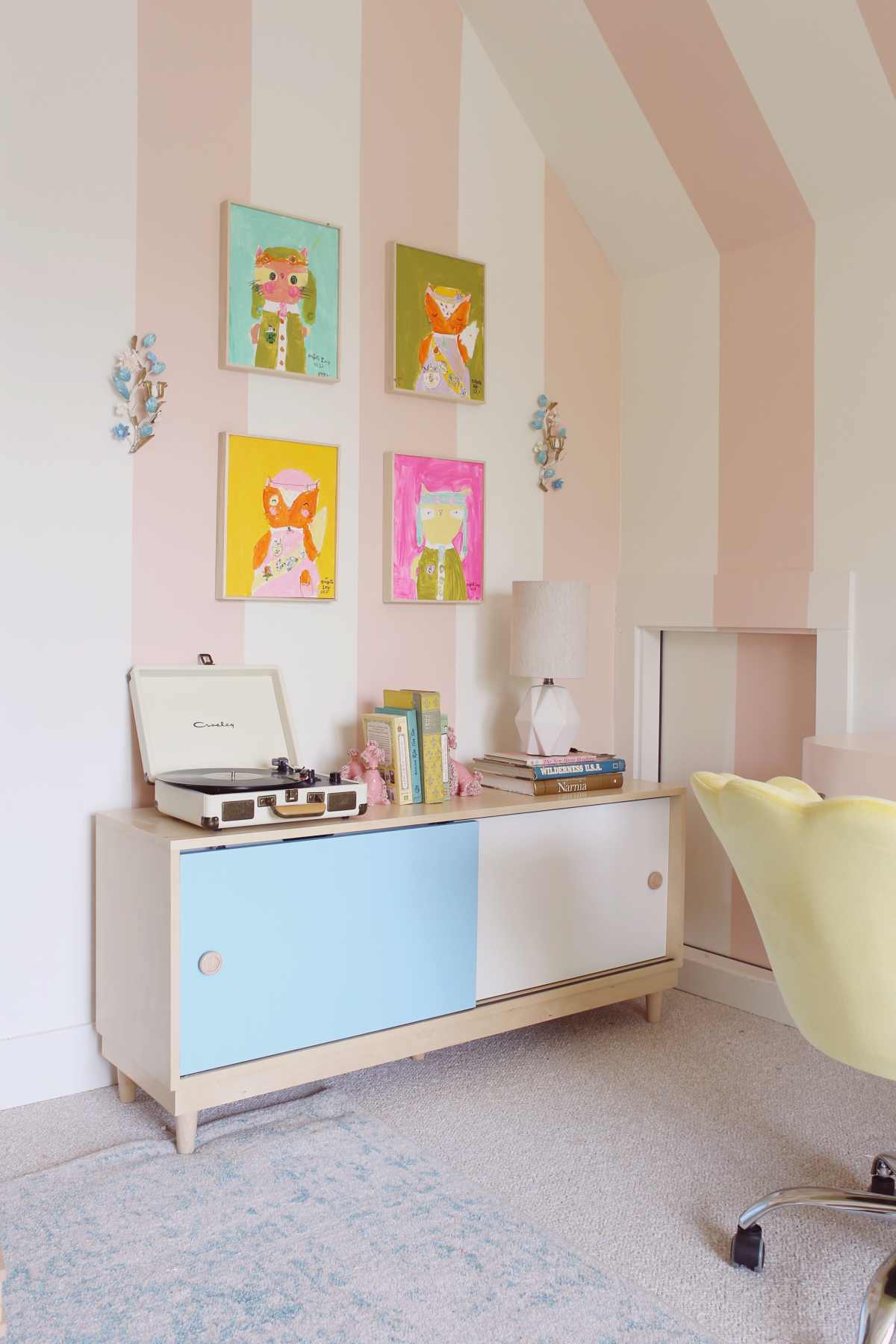 I also love this piece that provides extra storage space. It's so pretty, and I love that pop of blue! It's perfect underneath Brigette's animal portraits.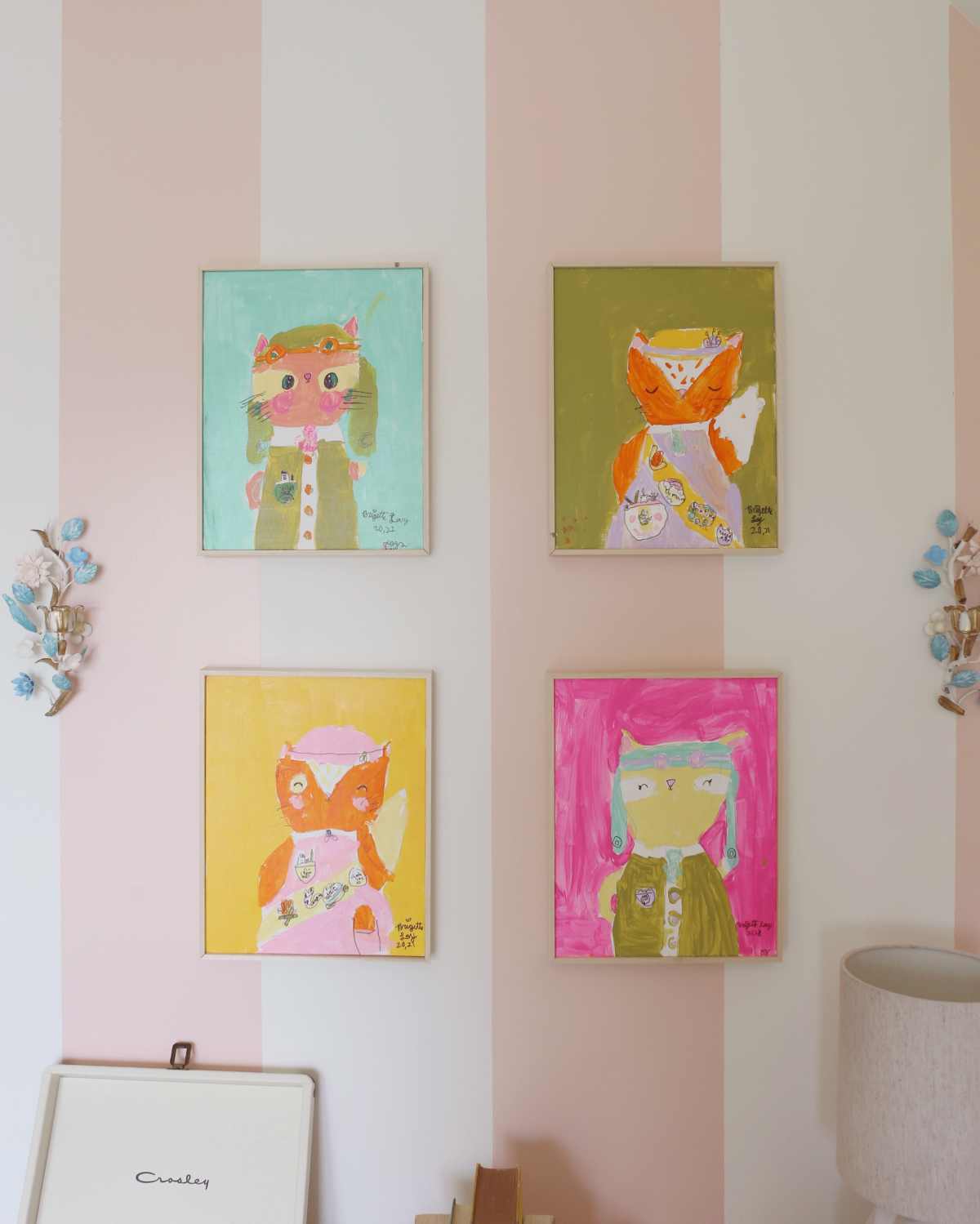 I love how those little guys turned out!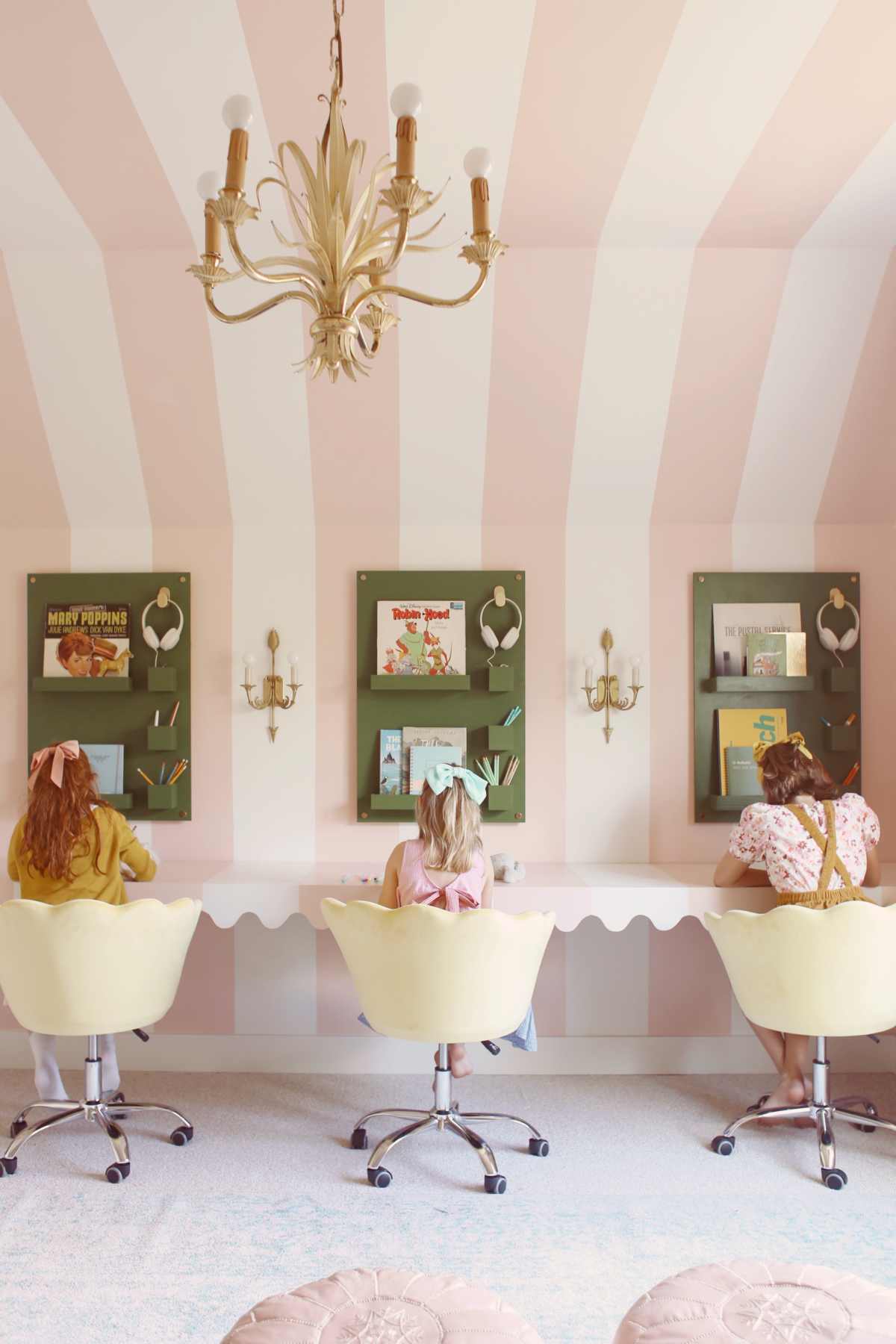 The chandelier was also a FB marketplace find. When it's tricky to get out and go thrifting (it's so hard with a toddler!), FB marketplace is such a fun way to find treasures. Be sure to check out this post with more details about the desk, but please let me know if you have any questions about this room!