Clothing Racks & Coat Hooks
Whenever I post a photo of our entry way, I always get lots of questions about the coat rack we have, so I'm doing a little roundup of some options. Sadly, that one is no longer made, but hopefully one of these will be helpful!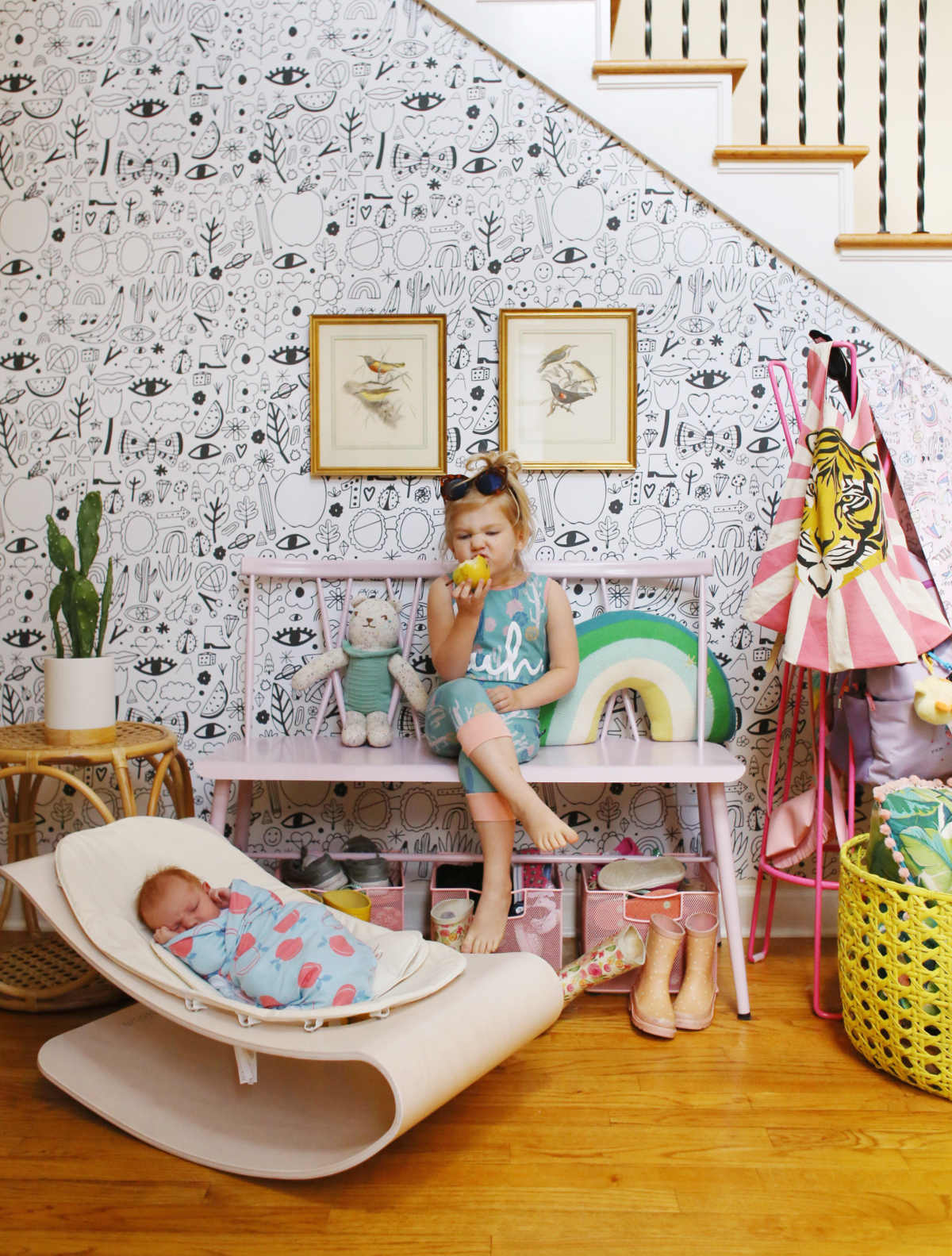 (pictured above: baby seat; pink bench; pink bins, faux cactus)
I have that coat rack for book bags and coats, and a clothing rack around the corner where the girls hang their school uniforms. That bench is for putting on shoes, and each of my girls has a bin for their shoes below. They don't always get everything where it's supposed to go 100% of the time, but it definitely helps when I see shoes or uniforms laying around to say "put it where it belongs!" instead of just "pick it up off the floor!" because they know exactly where it needs to go! Plus, it makes our mornings easier when they know where to find their uniforms, bags, and shoes in a snap.

Sources for above: (1) Natural Wood Coat Rack; (2) Blue Coat Rack; (3) Dark Wood Coat Rack; (4) Two Color Coat Rack; (5) White Coat Rack; (6) Wall Mounted Coat Rack; (7) Kids' Coat Rack; (8) Black Metal Garment Rack; (9) Forest Coat Rack; (10) Metal and Wood Garment Rack; (11) Rolling Garment Rack
(Also, this pink one is cute, although not pictured!)
Hope that helps for those of you on the hunt for something similar!