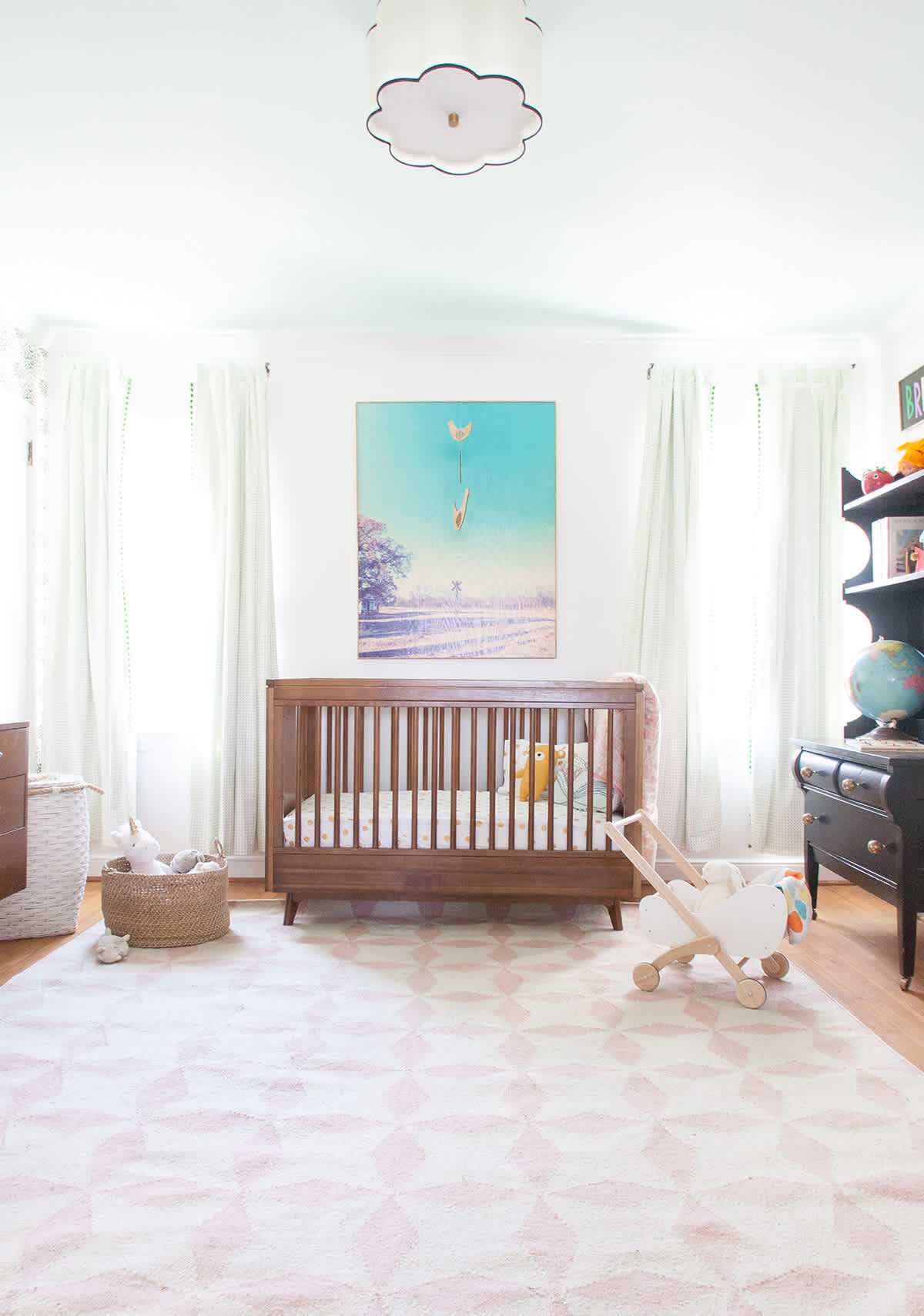 I have made a few changes to Brigie's room, and wanted to share them, because I love the brighter look.  I keep mentioning it, but we'll be moving her to Vivi's room soon.  We haven't done it yet because we don't want to disassemble the crib and move it and reassemble it, and she isn't in the toddler bed yet.  She will be soon, though, because last night she was asking to climb into her crib herself!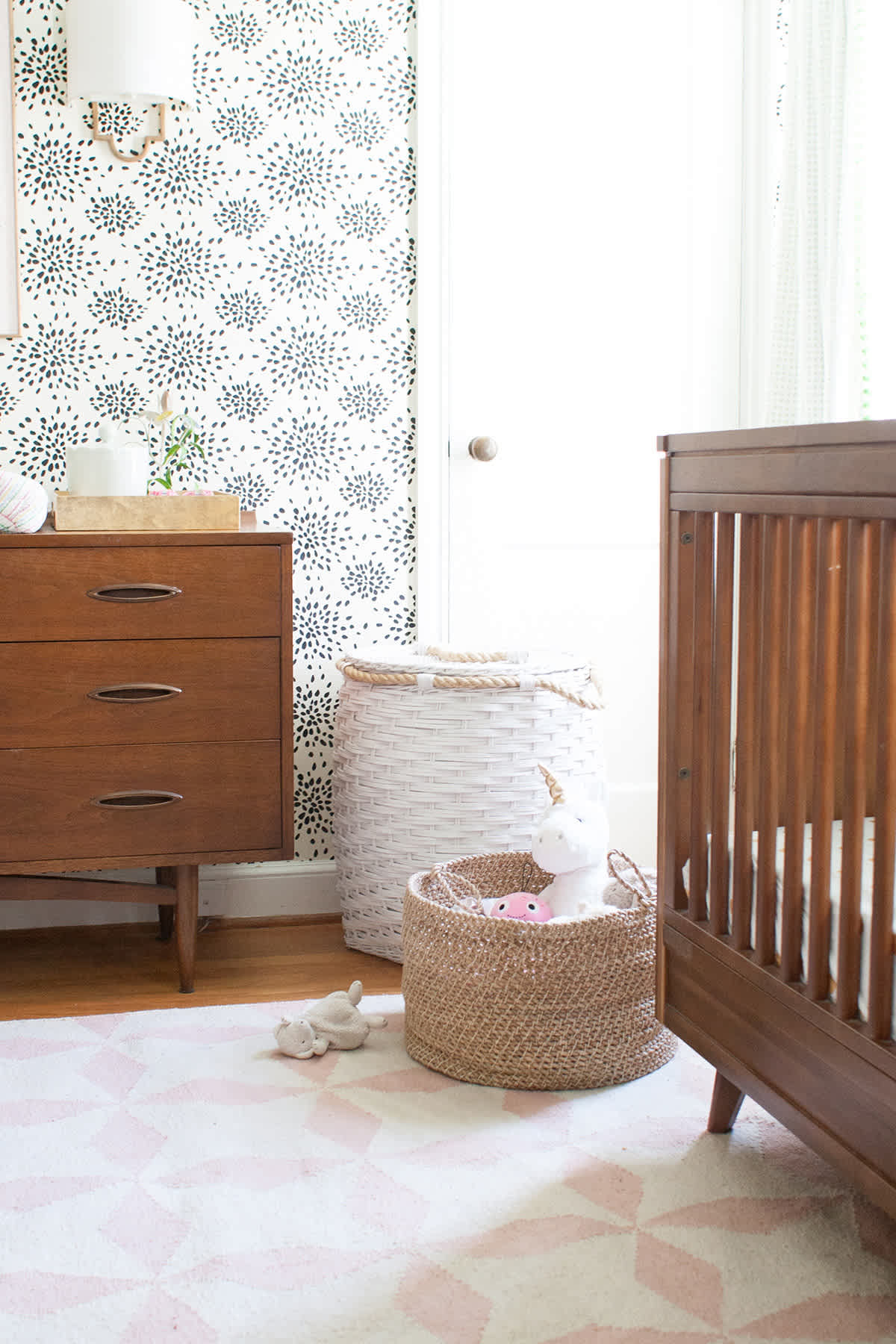 I wanted to repaint the walls because it was feeling a bit dark to me, and I want it to be a fun playspace.  We went with a bright creamy white, and also replaced the black and white rug for a lighter feel.
(sources: basket, unicorn, sconces, tray, hamper)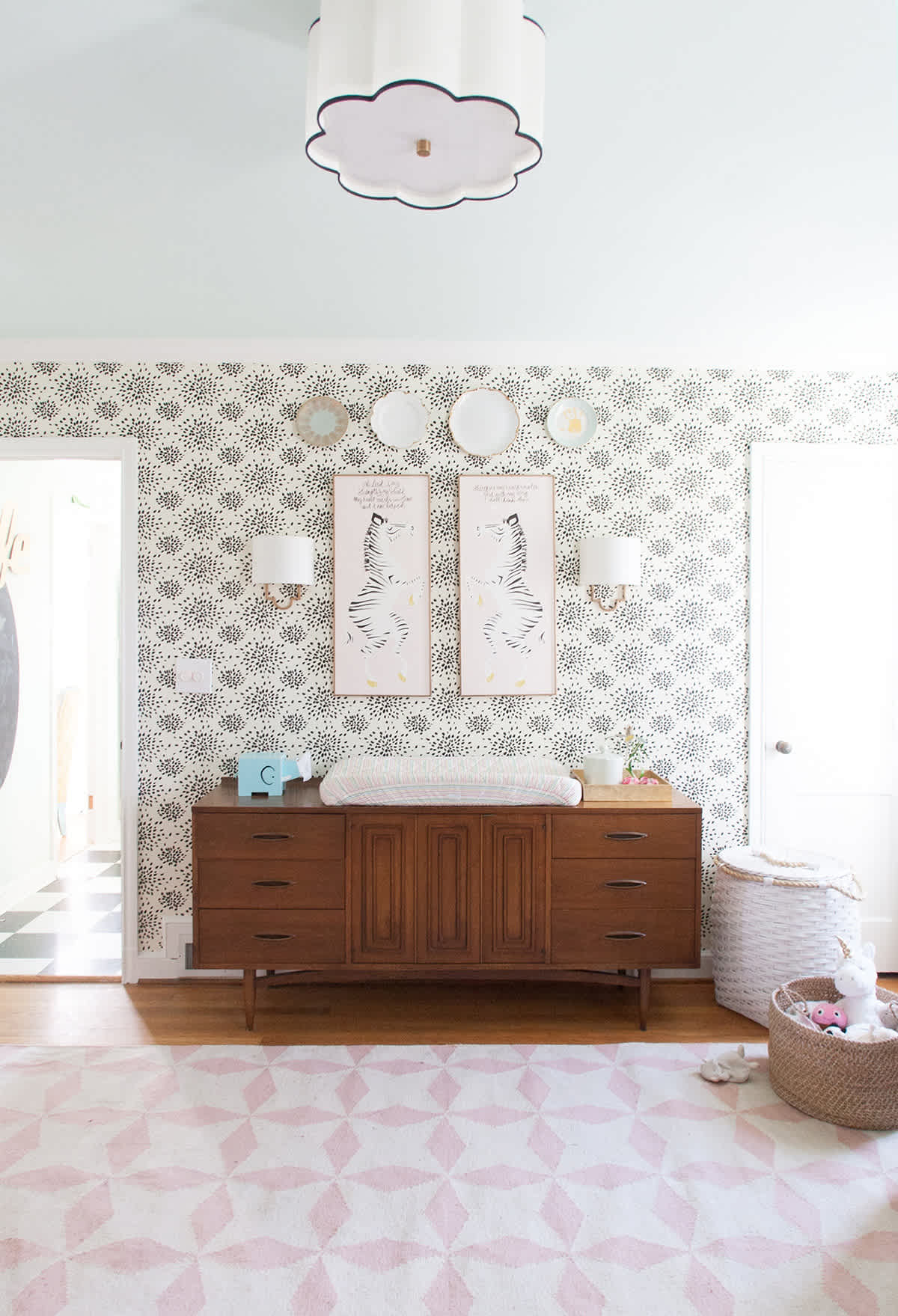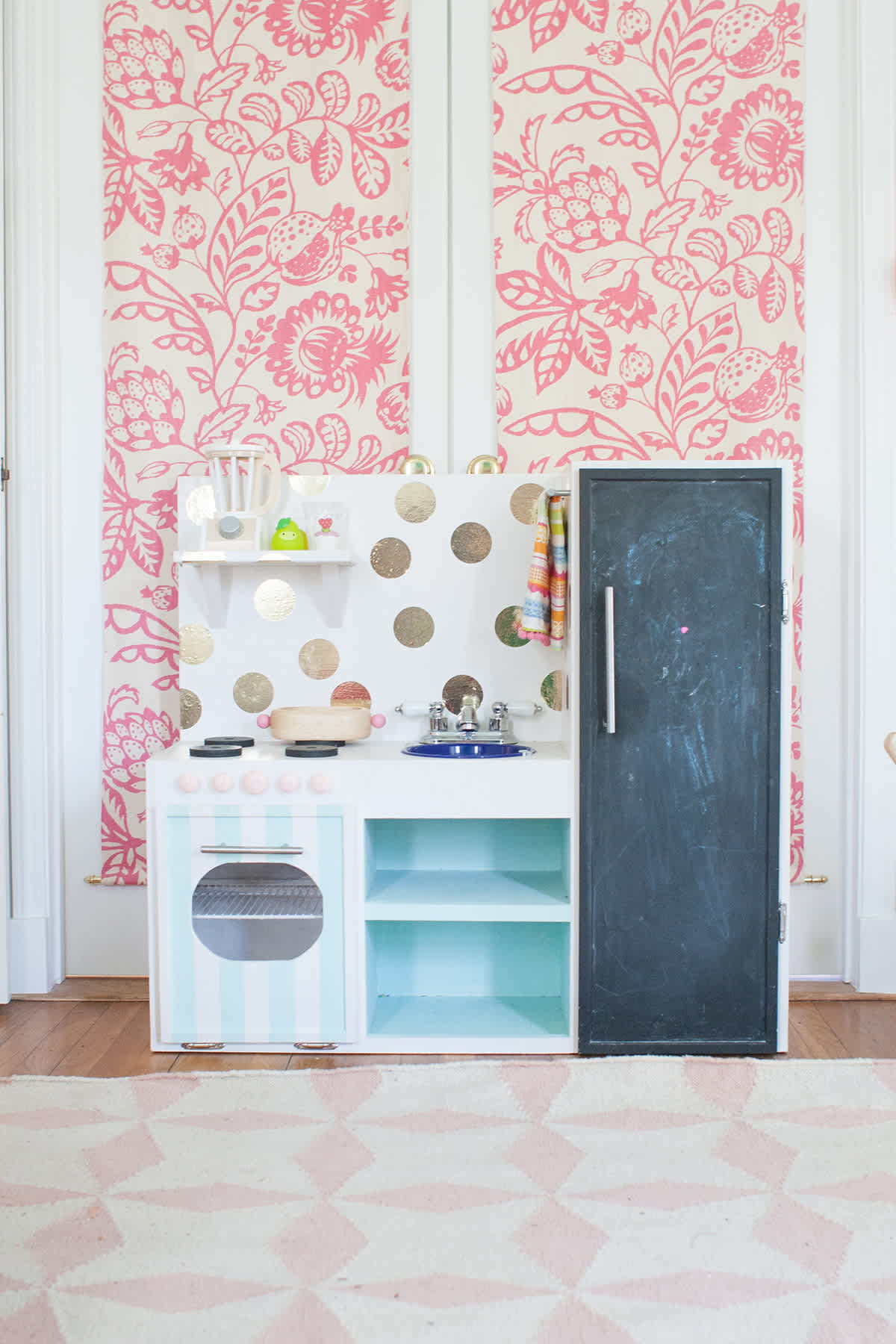 We moved the play kitchen into her room, too.
(sources: flower drum shade, sconces, elephant tissue holder, changing pad cover)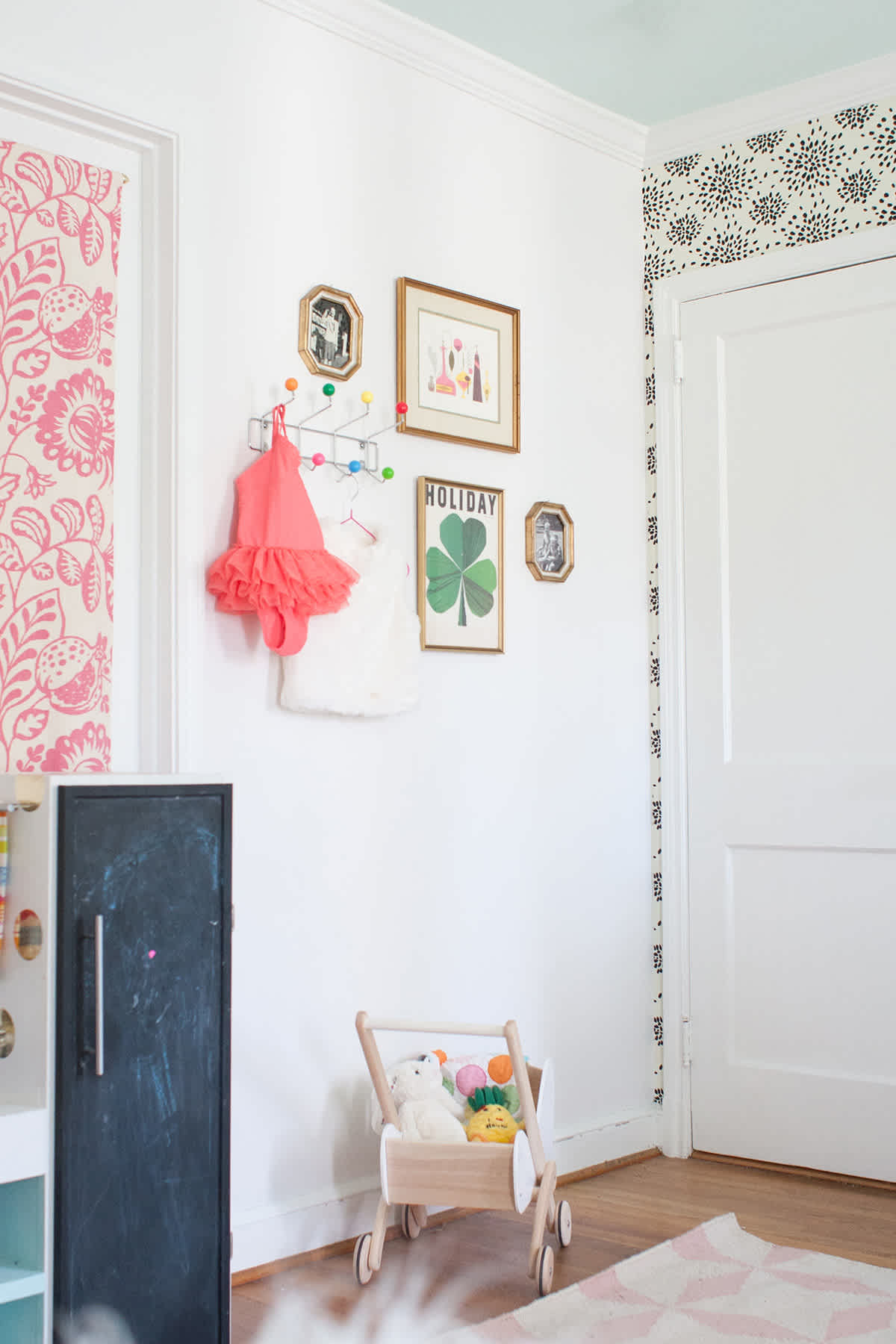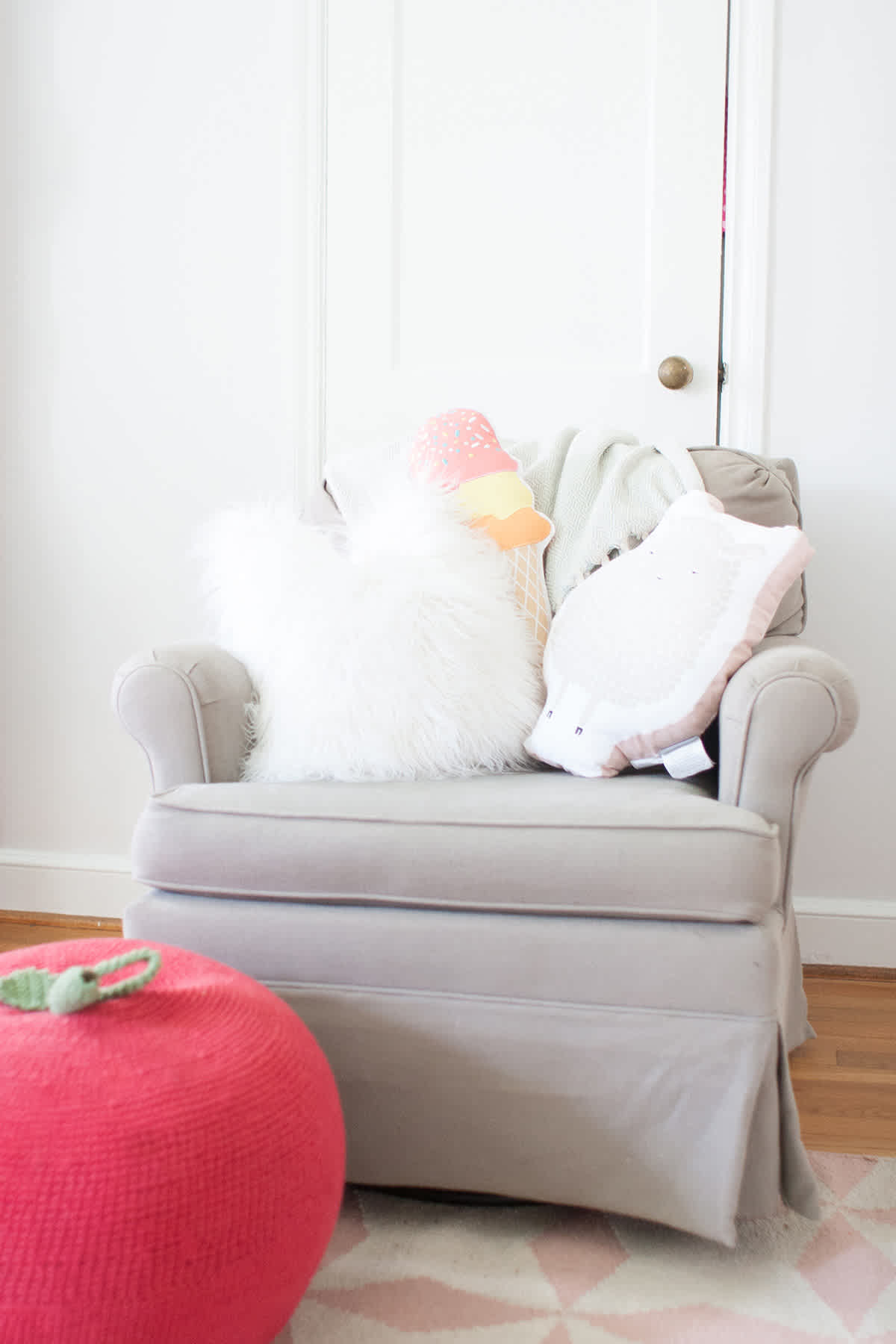 Also, we sold the rocker that was formerly in her room.  It just took up too much space in the small room, and wasn't working quite as well now that she is so much bigger.  We replaced it with the old, squishy glider from Vivi's nursery, and to be honest, I don't like the look of it at all (do you like how I covered it in blankets, absurdly cute pillows, and added a pouf to try my best to disguise it?) but sometimes you just can't beat comfort.  I'm planning to do a post here soon giving some reviews of rockers and gliders at local stores because this purchase is just such a big deal.  You spend hours upon hours in these chairs nursing and soothing babies who then become toddlers and you spend more long hours holding sick little ones through the night and reading book after book, so it should be a thoughtful investment.  We've had this chair for nearly five years now, and I had no idea at the time that we'd be keeping it around for so long (and using it as much as we do!).  I had honestly considered not even getting a rocker/glider, but goodness, did we need it!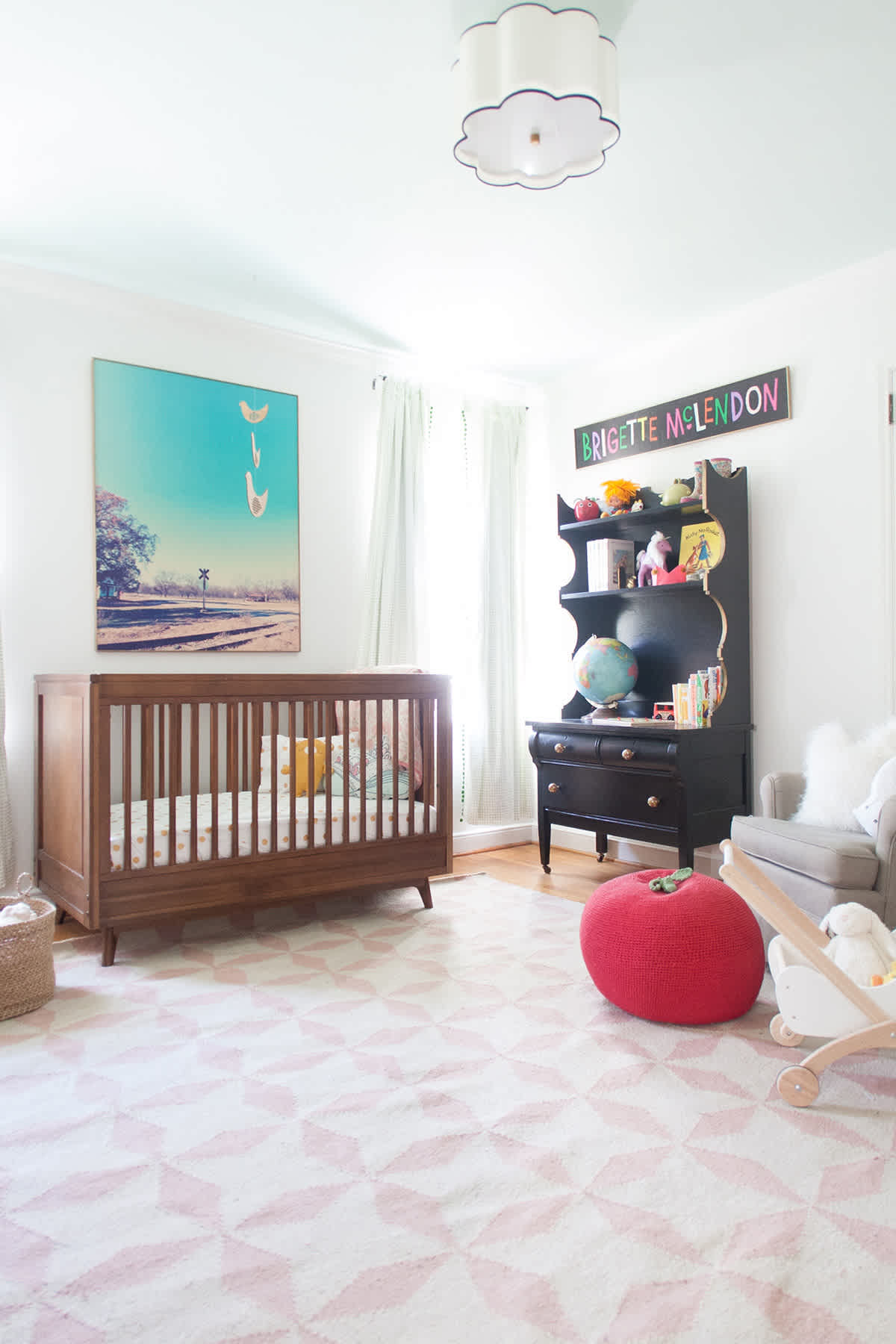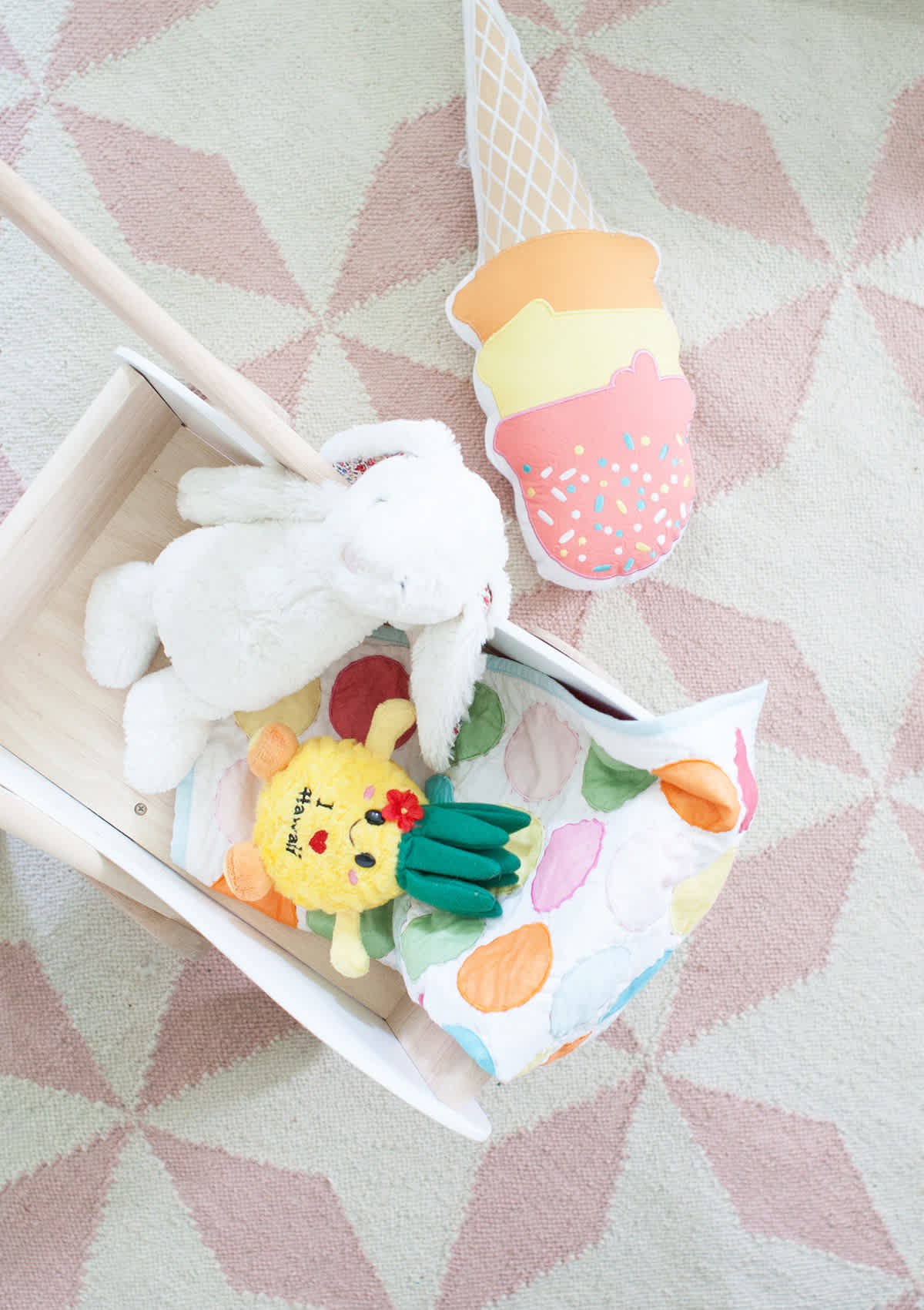 This rug really helps to brighten things up so much!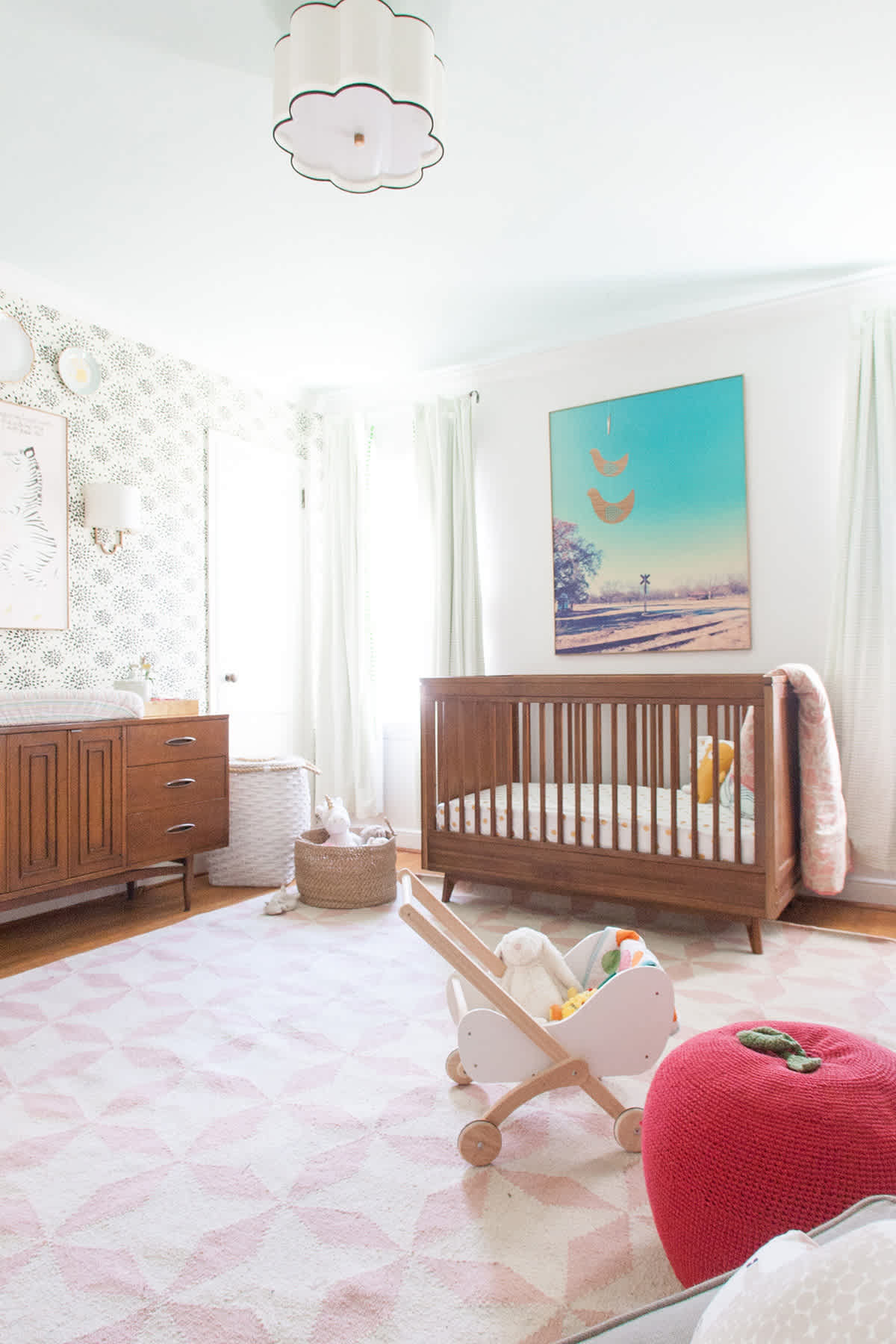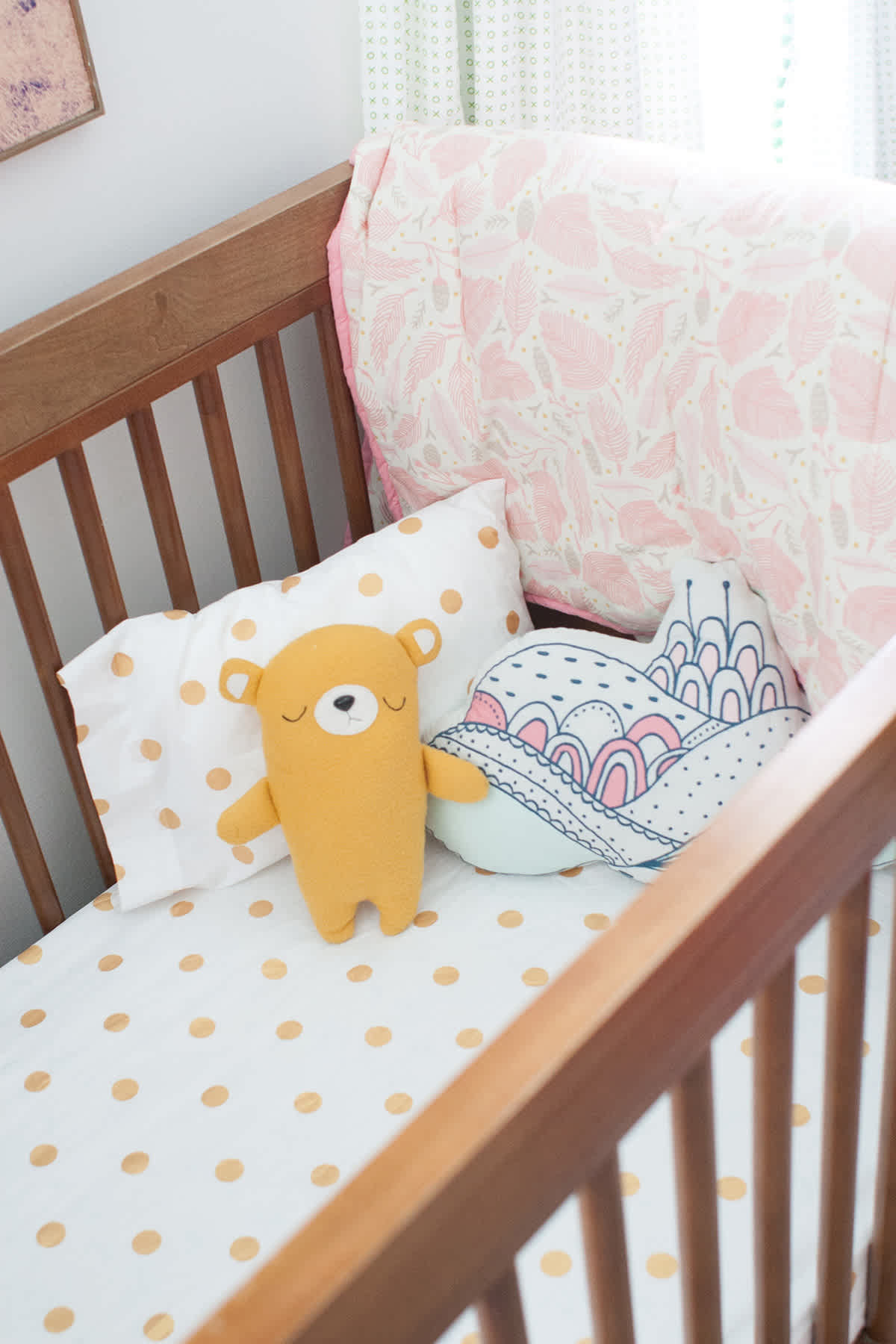 I have also refreshed the bedding a little; we'll be moving this set to her toddler bed when she makes the transition. (sources: crib sheet; pillowcase; cloud cushion; little bear; toddler quilt)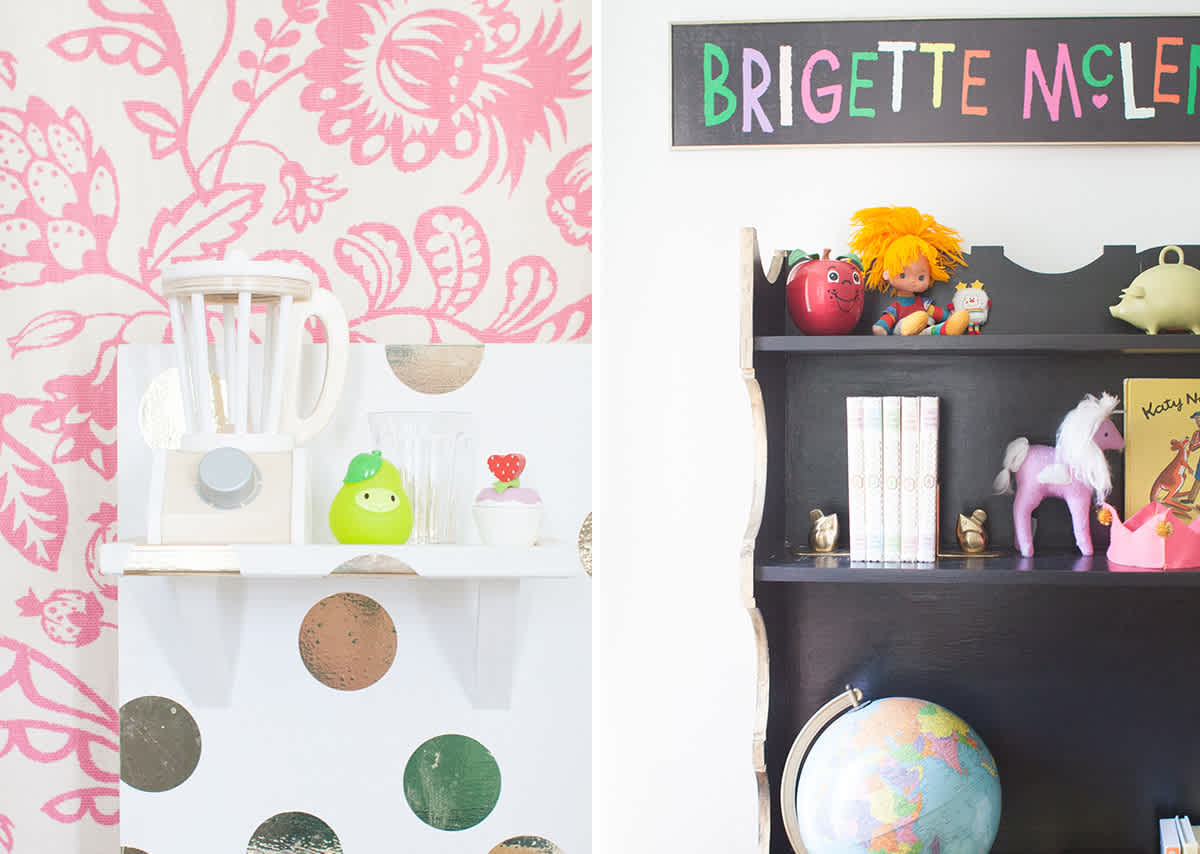 Can you spy one of my childhood toys in the photo above?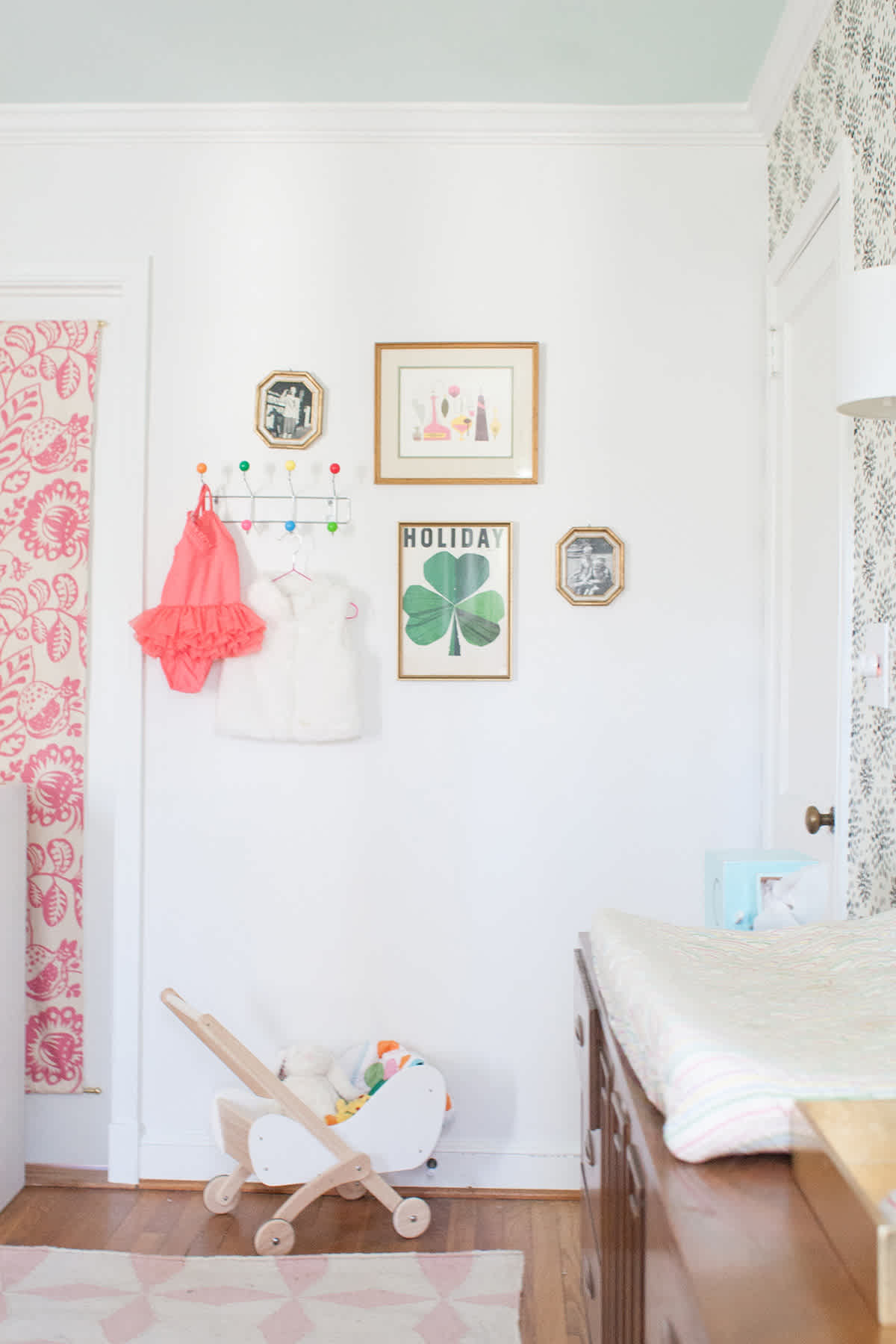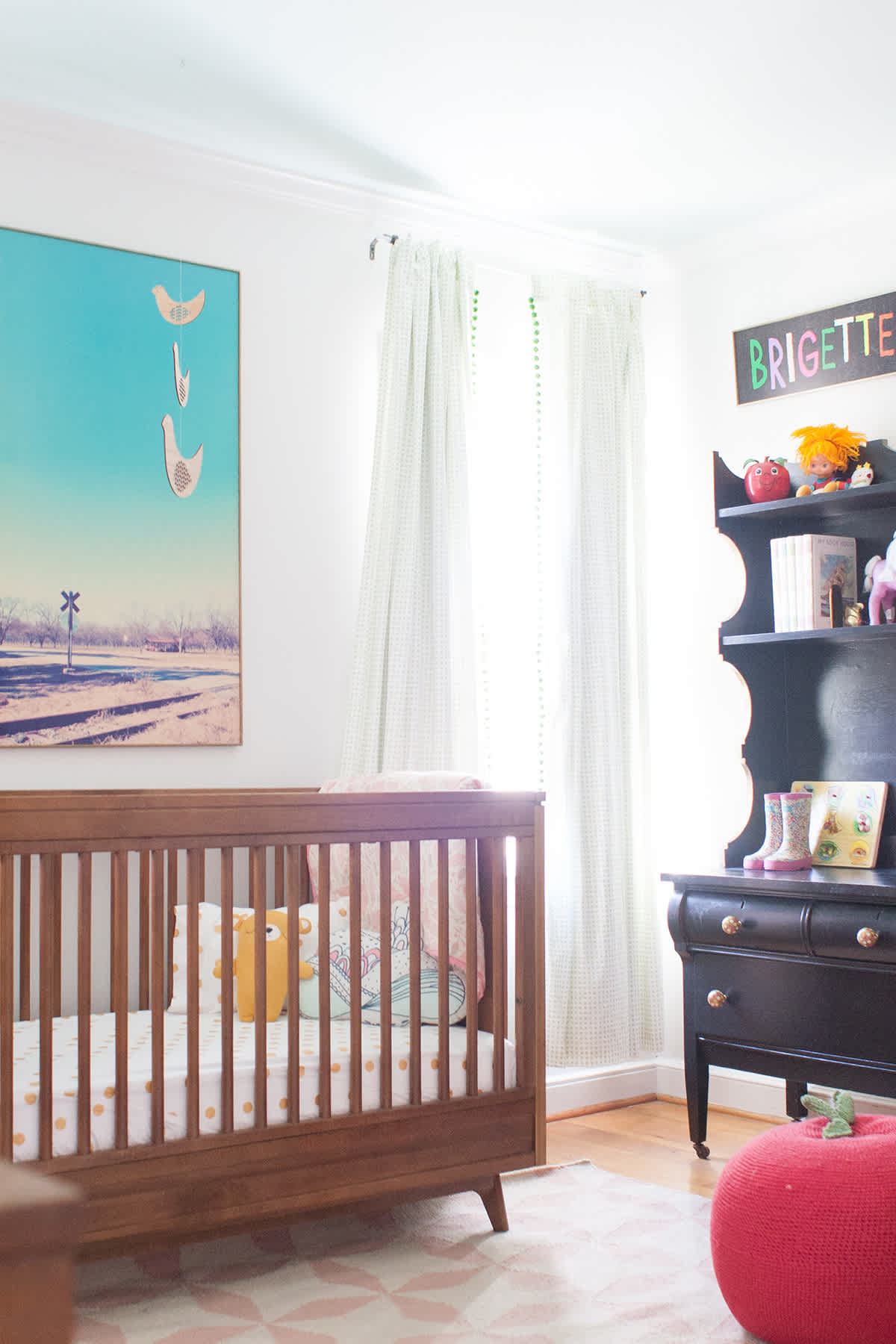 Anyway, just wanted to share!  It's amazing what a fresh coat of paint can do, isn't it?