Beautiful Handmade Rugs Perfect for Family Spaces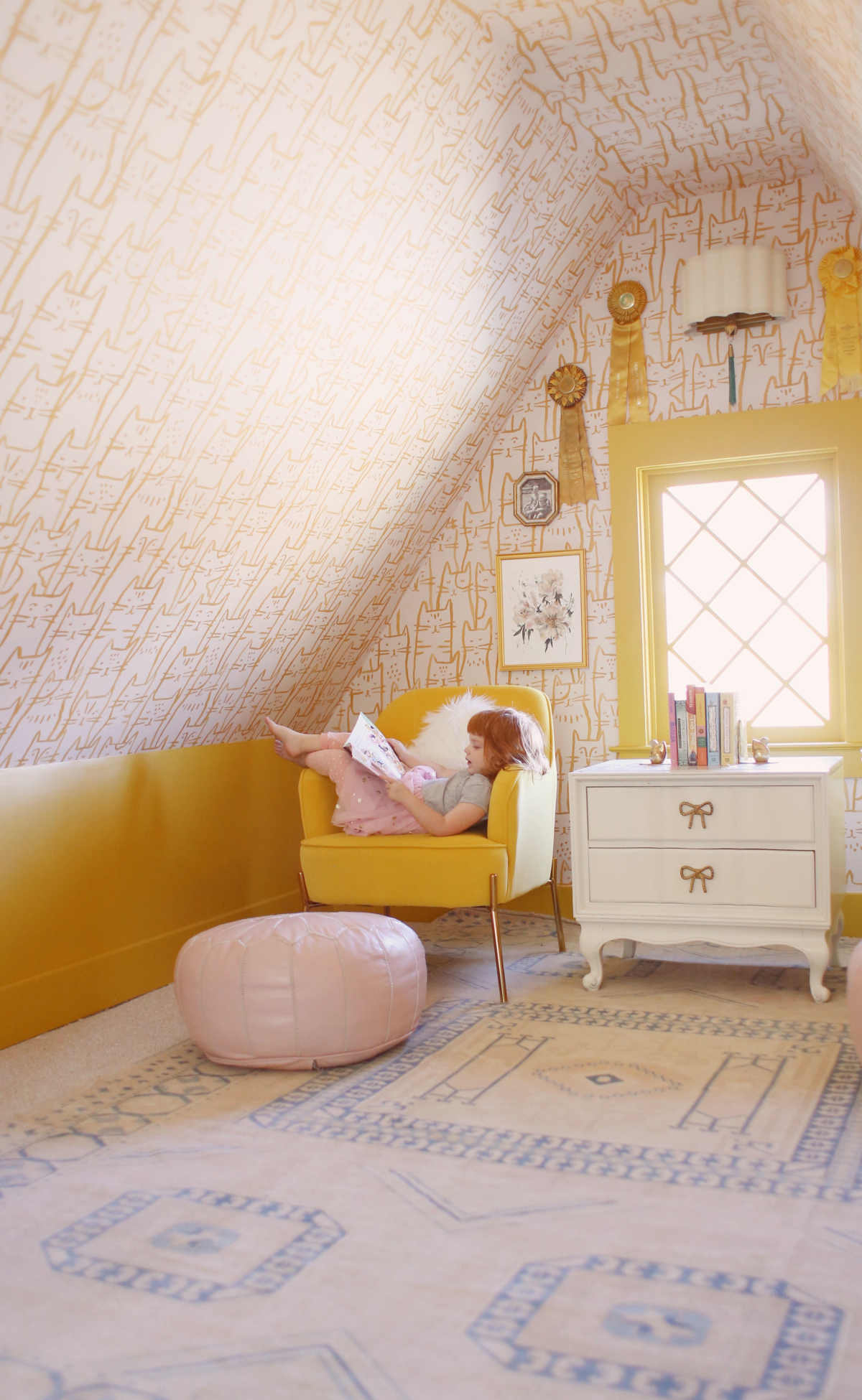 I recently swapped out the rug in the girls' reading nook with this gorgeous piece from Revival. I plan to put it into Marjorie's room eventually when she transitions out of the crib, but it is so lovely in here, too.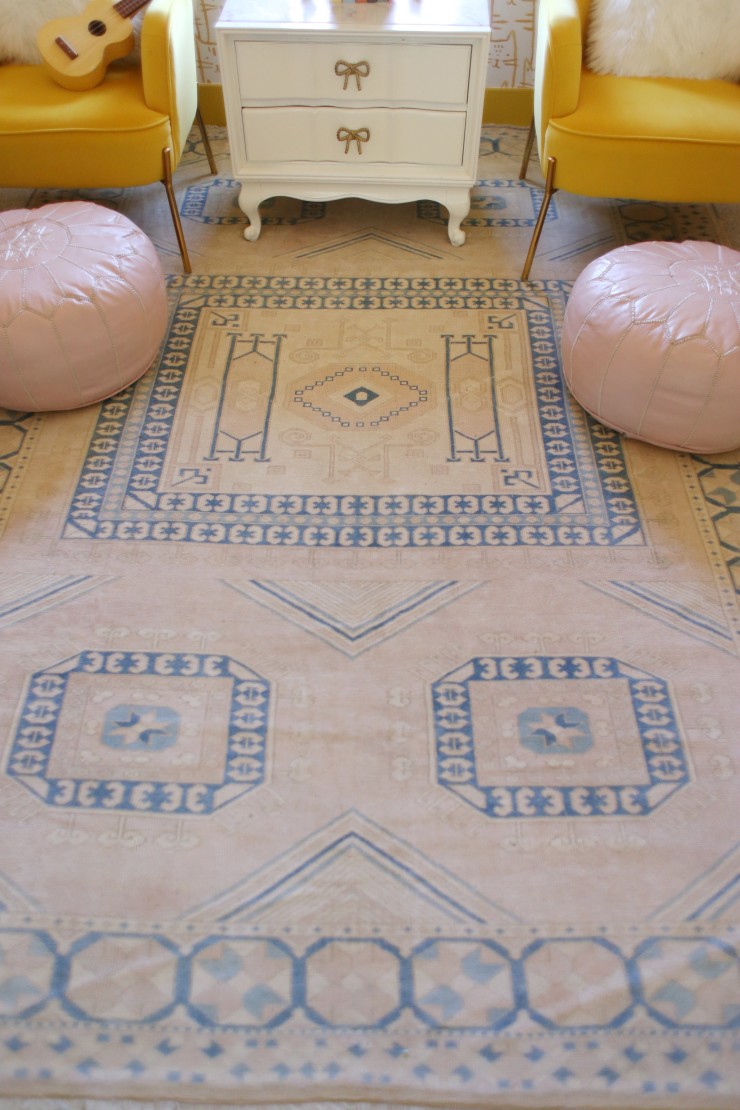 Revival has an extensive library of beautiful handmade rugs in a variety of colors, sizes, and patterns. The colors and textures are just so lovely that it is difficult to narrow down the options! I ended up choosing a muted pink rug with punches of blue, (check these out for more with a similar feel!), which will be perfect in Marjorie's room, but really work well anywhere!
I love that Revival endeavors to work directly with suppliers, ensuring that workers are treated fairly, and that their product is high quality. The fact that they work this way, means that Revival is able to offer beautiful rugs through a simplified process with less markups.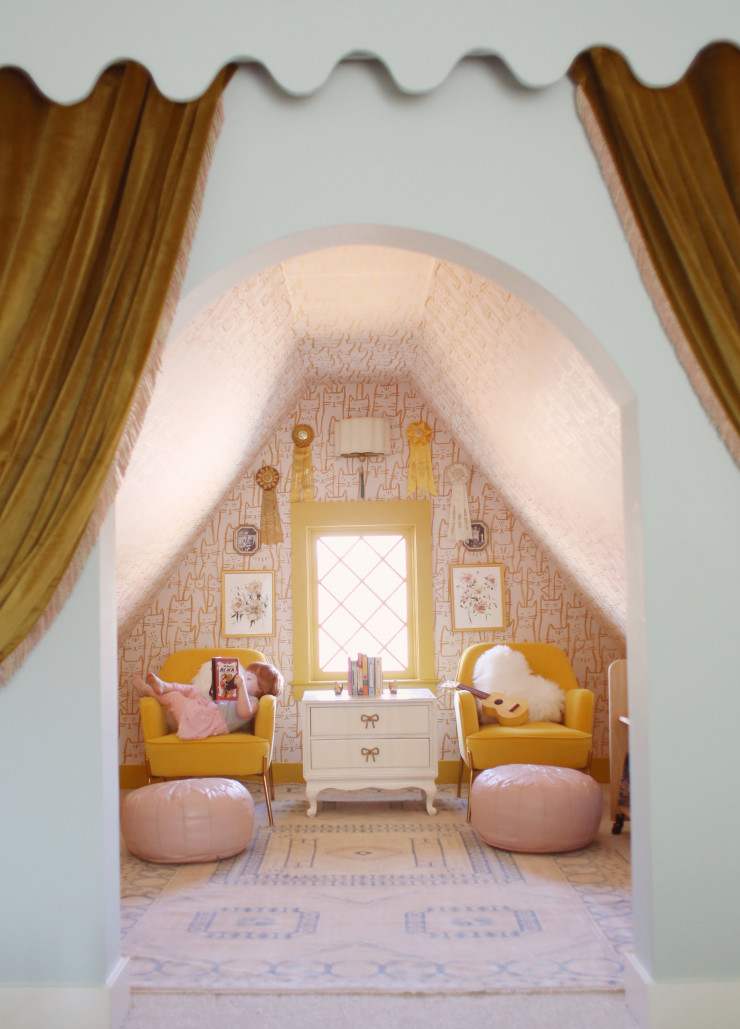 When it arrived, it was even more beautiful in person. The colors are just perfect, and I don't often have the experience of feeling like the in person product is even more impressive than the photos online, but this was definitely the case with this rug.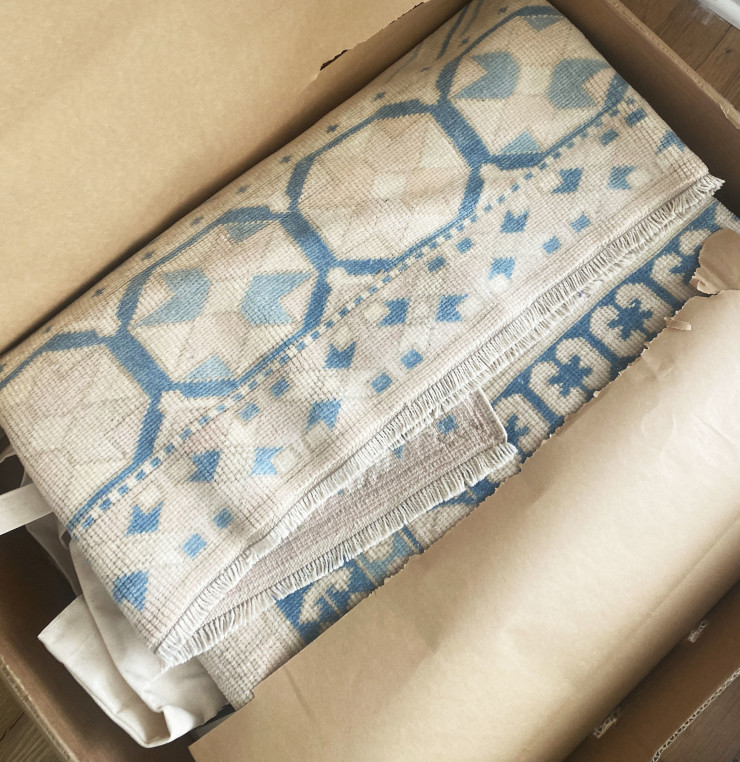 So so gorgeous, right? Those colors are just so good!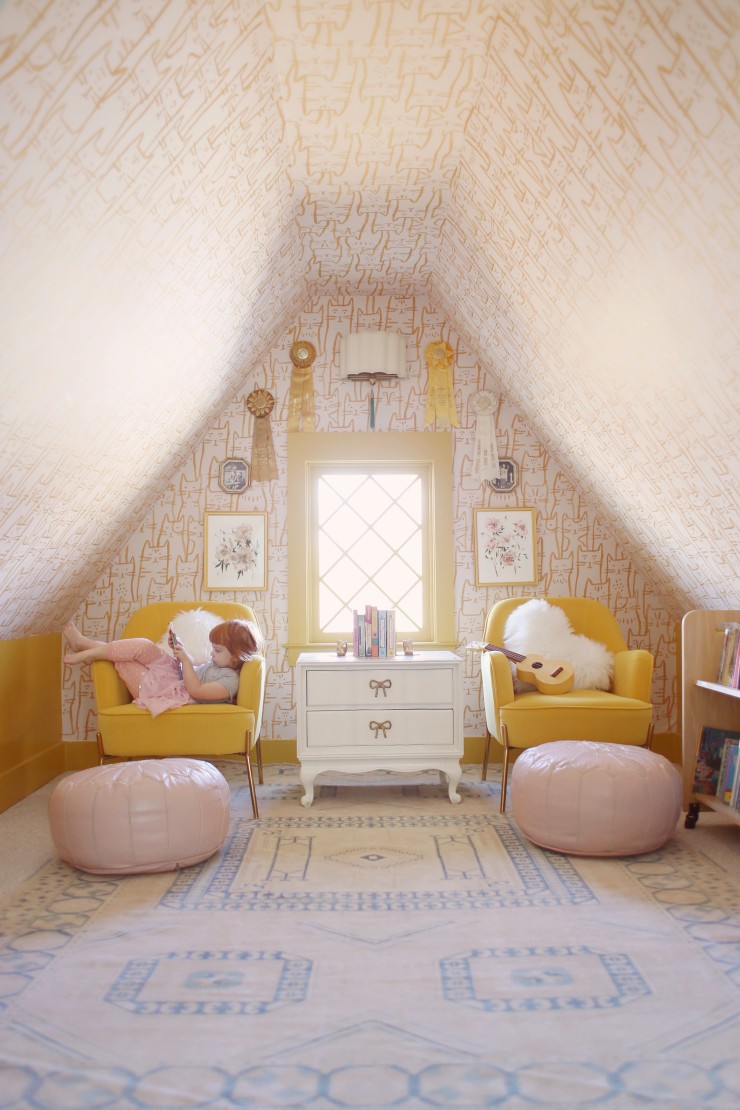 Be sure to check out Revival's entire collection here (it's especially fun to shop by color!). Can't wait to share it when I have Marjorie's room all together, too! I love how different spaces will bring out different colors in the rug.