Baby Registry Faves at Three Months
(This post is sponsored by Walmart.)
Little Marjorie turned three months old last weekend! This age is such a favorite; the smiles start coming big time and she is turning into a cuddly little roly poly.
Here are a few of my favorite baby items that I'm using very frequently right now - all from Walmart! With two day shipping and a super easy baby registry, it's a great resource for finding all things for your new little one.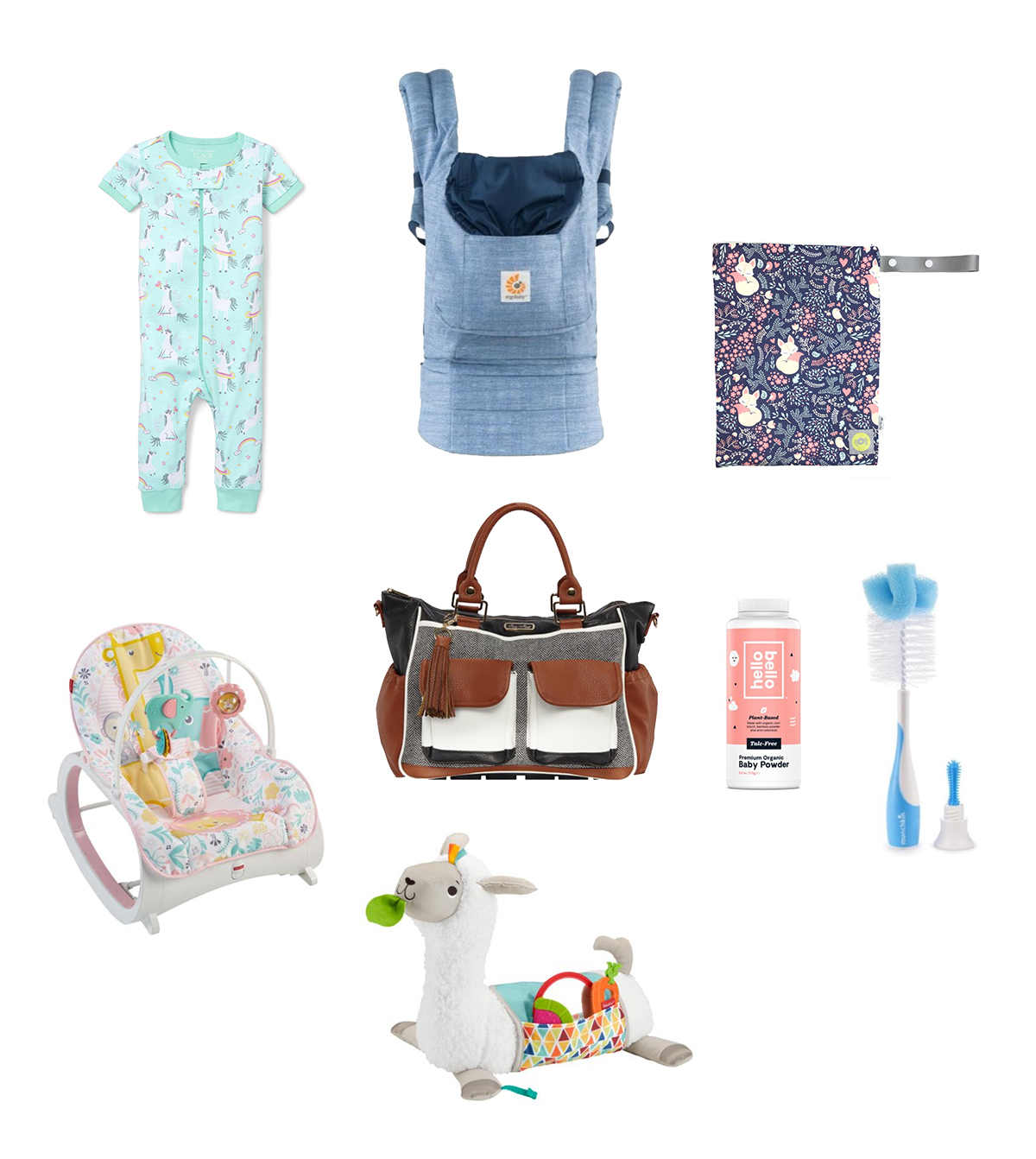 (1) I love this short sleeved sleeper! It's great for the summer months when it's warmer, but I love that it has pants, too - so cozy and cute without being too warm!
(2) The Ergo is by far my favorite baby carrier. It's super comfortable, and holds up really well. I'm re-using my favorite from when Ellie was a baby, and having my hands free while Marjorie is happily snuggled on my chest is essential with three other kids to look after! I often wear it in the late afternoons when she tends to be fussy; it keeps her happy while I fix supper or do things around the house, and I also love wearing it on family outings!)
(3) Having a wet pouch is super handy; somehow Marjorie has frequent blowouts, so its great to have a place to put soiled clothes on the go!
(4) Marjorie loves hanging out in her bouncer while we are eating or I'm putting the big girls to bed or when I'm getting ready. This one is super cute, and has some longevity as it will last through toddler-hood!
(5) Having a great bag is so helpful! I'm constantly carrying around all the baby essentials, as well as some spare changes of clothes for my big girls just in case (I love being very prepared!). This one is super cute, with lots of storage pockets and nooks for all the things!
(6) Marjorie is mostly bottle fed, and having a bottle brush is so handy for getting all the little crevices clean! This one works great on my Dr. Brown's bottles, which have a very narrow neck, and I love the detachable bottom part for cleaning bottle nipples.
(7) Hello Bello Baby Powder: Now that Marjorie is getting a bit chubby, her skin can get irritated (especially around her neck if milk dribbles into it!). Baby powder really helps to keep those areas dry and keeps skin from getting irritated. I usually sprinkle a little on her after her bath before bed at night.
(8) Tummy Time Llama: This little guy is so fun for tummy time! My big girls think he is super cute, too, and Marjorie looks adorable lounging on him!
Thanks so much to Walmart for sponsoring this post, and be sure to check out their baby registry here!