alice in wonderland party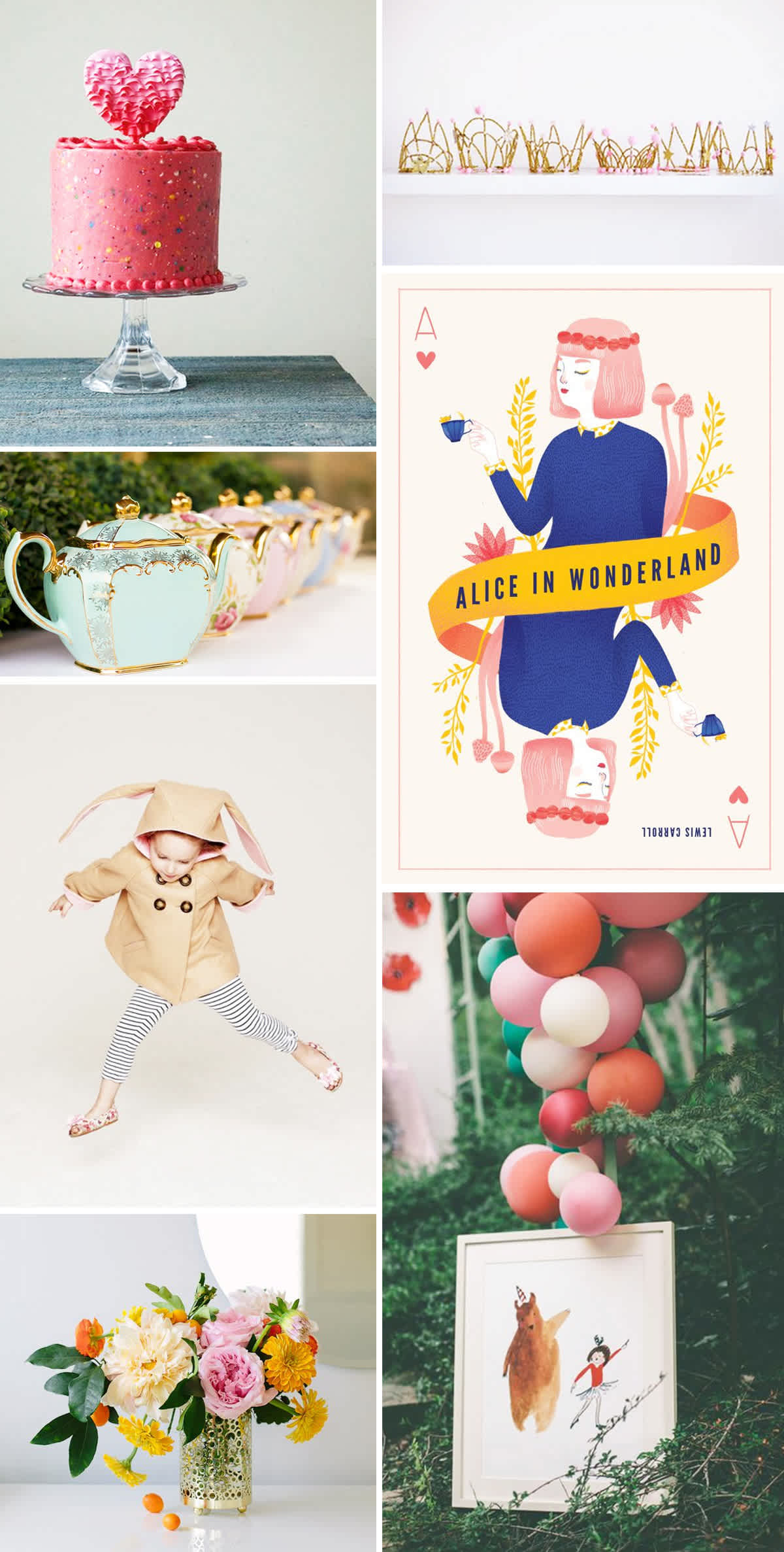 Vivi's fourth birthday is right around the corner, and we're having fun getting ready to celebrate.  It's so fun to have a little fall kickoff and invite her little friends over to have fun.  We don't get to host nearly as much as I'd like, partly because our house isn't really that big, and partly because of this season of life with little people, so I love having a reason to throw a party and spend time with some of our favorites.   We're doing a little "Vivi in Wonderland" theme, and here is some of the inspiration above!  I can tell 4 is going to be a big year.  I can feel even more so this shift of parenting from simply meeting needs to more relationship building and investing.
Sources: (1) Heart Cake; (2) Pipe Cleaner Crowns; (3) Teapots; (4) Alice in Wonderland Art; (5) Bunny Jacket; (6) A Midsummer Mingle; (7) Flowers
P.S. Don't forget to enter the Honest giveaway!