a toddler masterpiece
perfectly abstract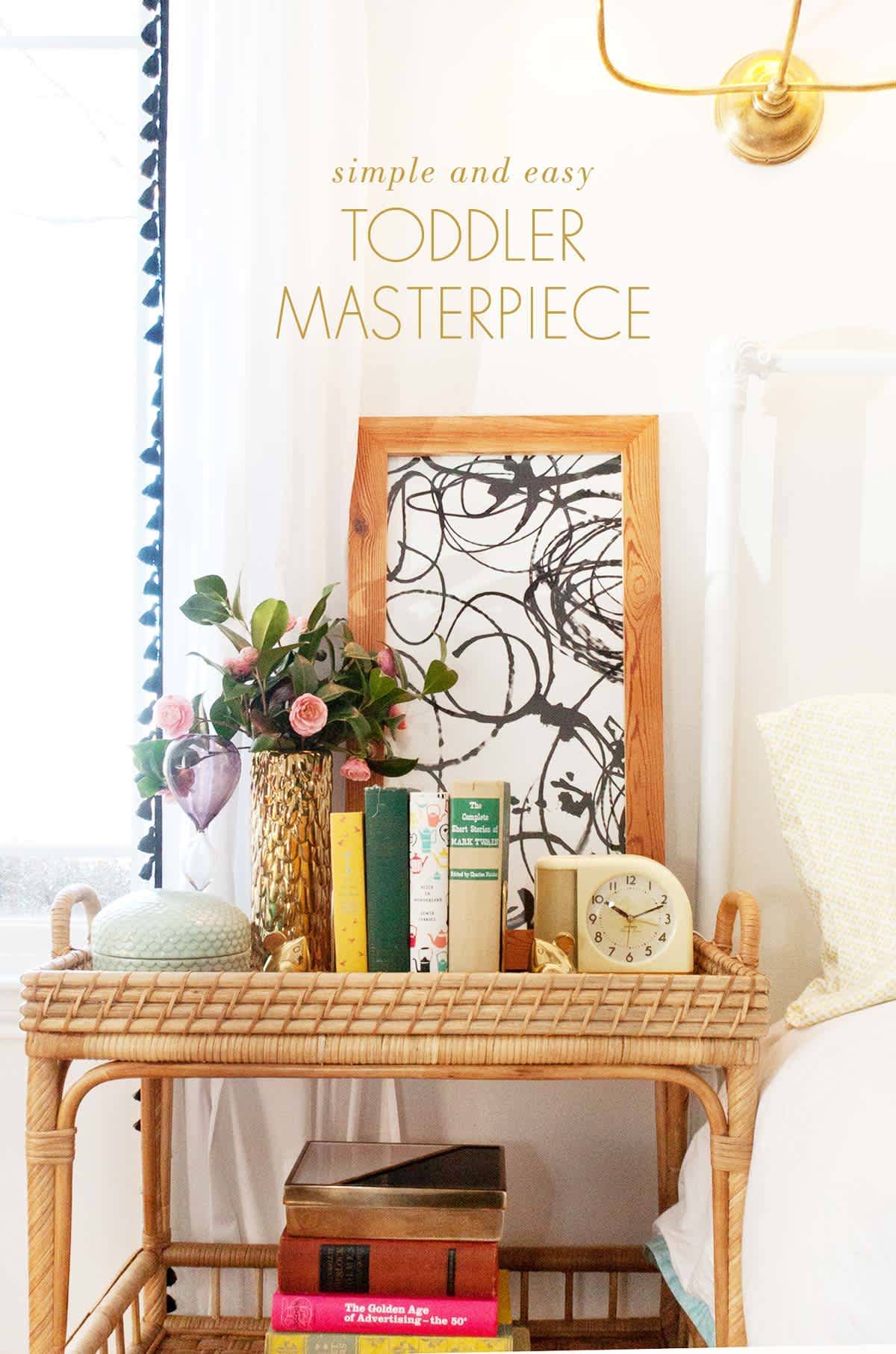 I'm working on refreshing our bedroom a bit, making it lighter and brighter and happier, and with that comes the question of what art to put on the walls.  I am loving all the beautiful abstract art out there, but I really wanted something original, and that's just not something I can get right now.  I love drawing, coloring, and painting and don't do it nearly enough, but creating abstract art is a little beyond me.  Maybe that's something I should explore at some point, but I'm just a little too inhibited.  I can't be all free and loose with the paint because in my head it has to be perfect.
(Sources: Side Cart, Gold Vase, Hourglass, Big Ben Clock, Everett Sconce, Citrine Sheets, Book)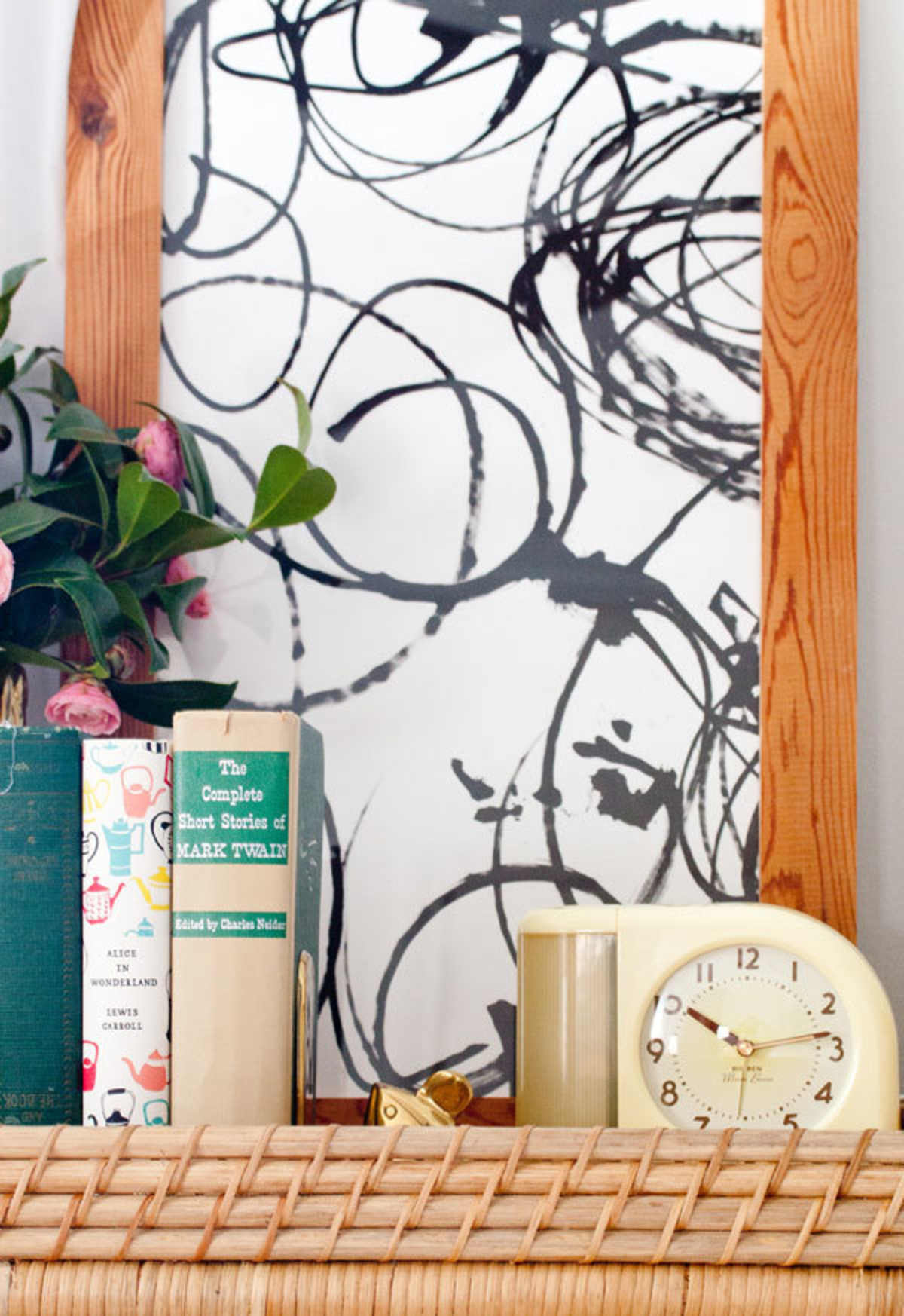 Then it occurred to me that there is in fact a small person in my house who is not inhibited in the least.  She puts on daily dance, singing, and acting performances without an ounce of fear, and I felt confident this would translate well onto paper.  I bought some white poster board, a super chunky and juicy marker (seriously, it's an awesome marker), stripped her down and put her in the sunroom and let her go to work.  It was a 3 year old's dream.  I just told her to try to cover the paper with her drawings.  And, what do you know - it turned out perfectly.  Her Grandpa made the gorgeous heart pine frame, and this will be a treasure for sure.  The poster board was much larger than the frame, so I was able to trim it down to fit, and also get the perfect little slice of her creativity as well.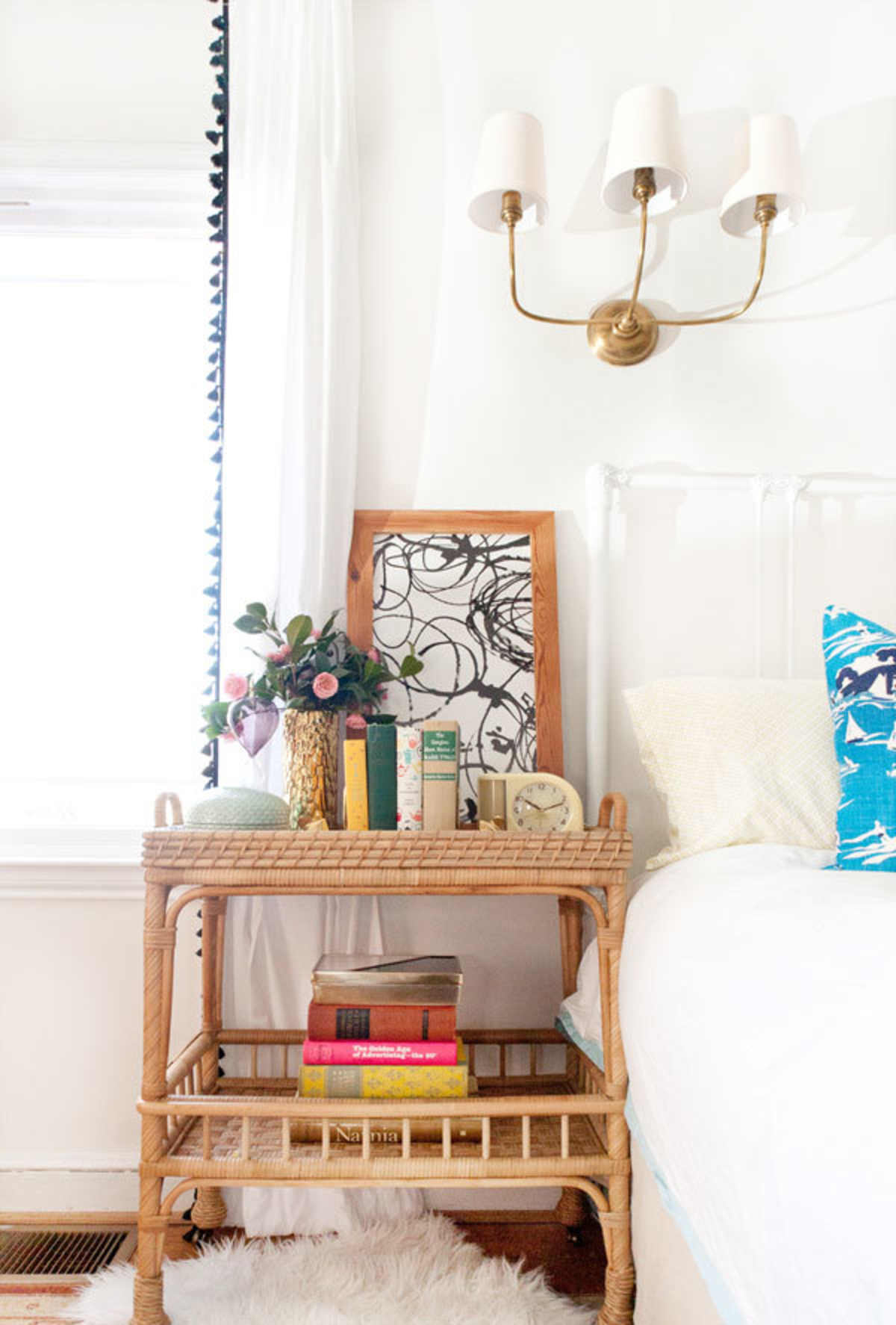 I think we'll just have to do more.