A Shared Room for a Big Brother and a Little Sister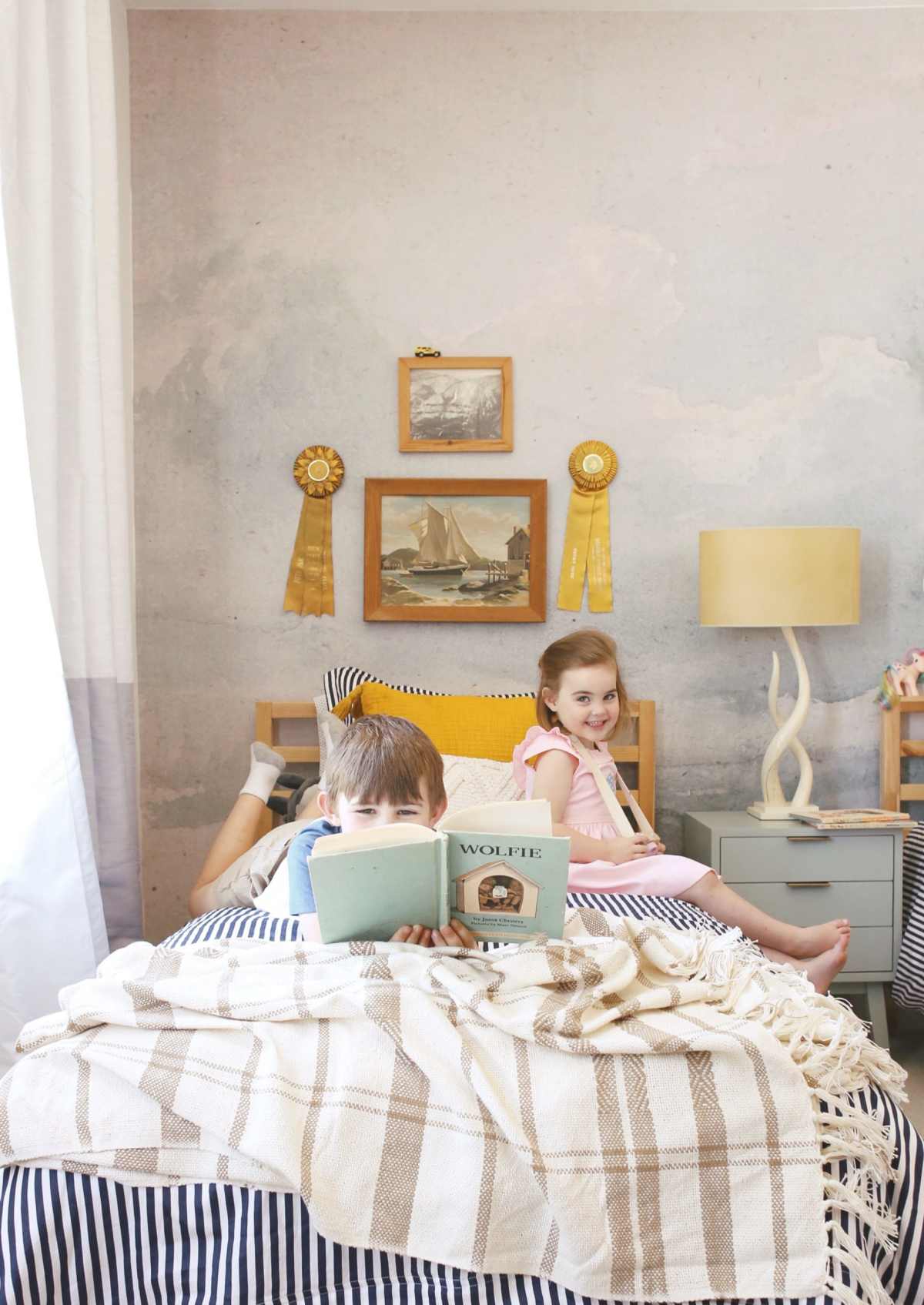 My sister and her family just moved into a new house, and her oldest (Henry, who is 6), and his younger sister, Stella (who is 3) are sharing a room. I was excited to work with her on a quick room install to make the space feel special and neutral enough to make them both happy.
(Pictured above: Larkin Duvet Cover and Shams; Cloud Watercolor Wall Mural; Tarva Twin Bed; Color Block Blackout curtains; Vintage Horse Ribbons; Vintage Paint By Number; Hadley Nightstand; Amorie Throw)
Ashley, my sister, really wanted some fun wallpaper for the wall, and I suggested this watercolor cloud mural from Anewall. It's so beautiful, and paired with the pop of pattern in the duvet covers from Crane & Canopy, it feels a bit nautical. It was also very easy to install - it's a mural, but it's very forgiving because it's a watercolor, and it's not very noticeable if everything isn't perfectly lined up. If you are wanting to try your hand at removeable wallpaper, this might be a good one if you are nervous! I found it to be super forgiving!
(Yellow Throw Pillows; Cream Throw Pillows)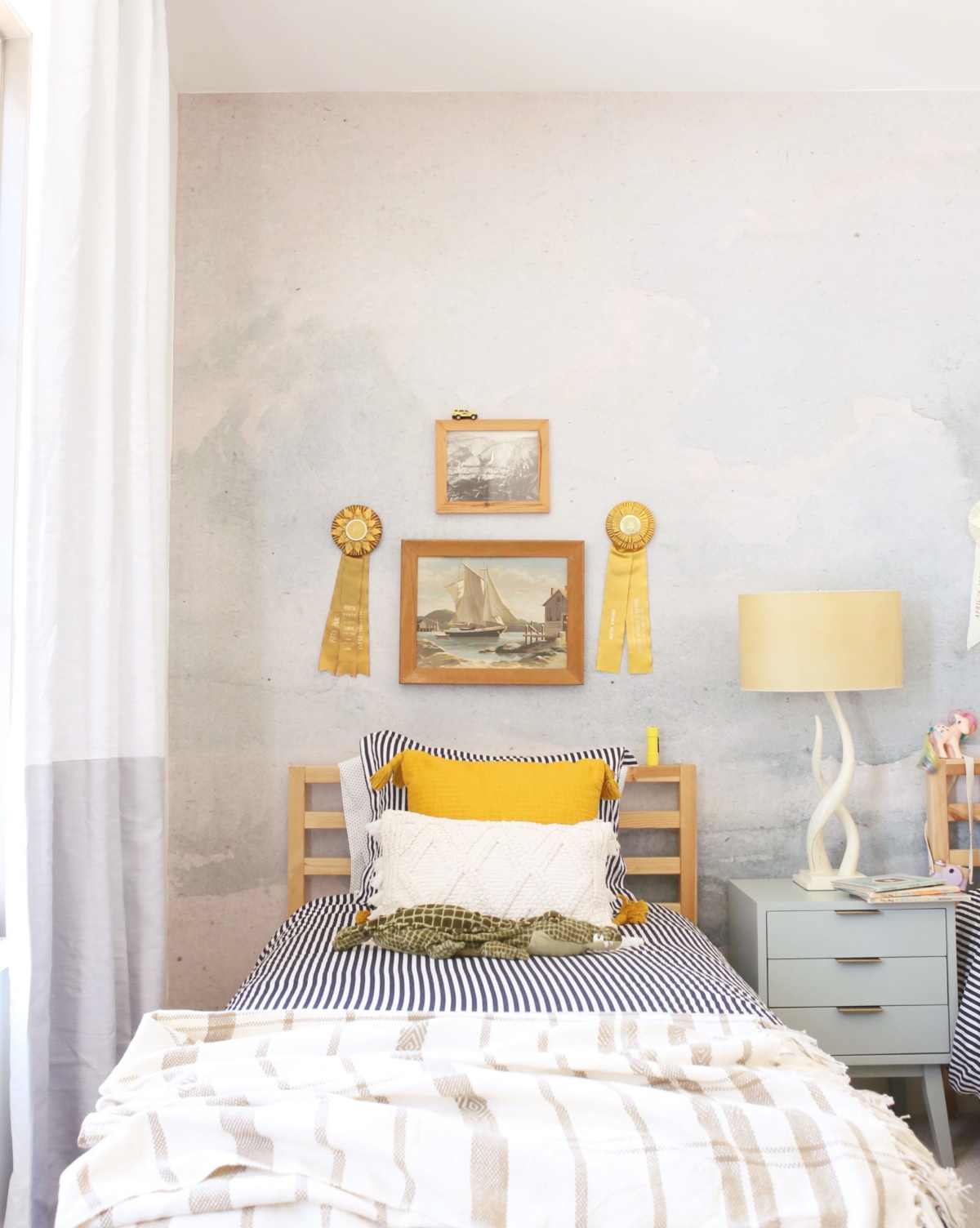 I found some vintage art for each of their beds to make it feel special. Over Henry's bed I paired a vintage sailboat paint by number and black and white photo. Isn't Henry's beloved little alligator the cutest on the bed?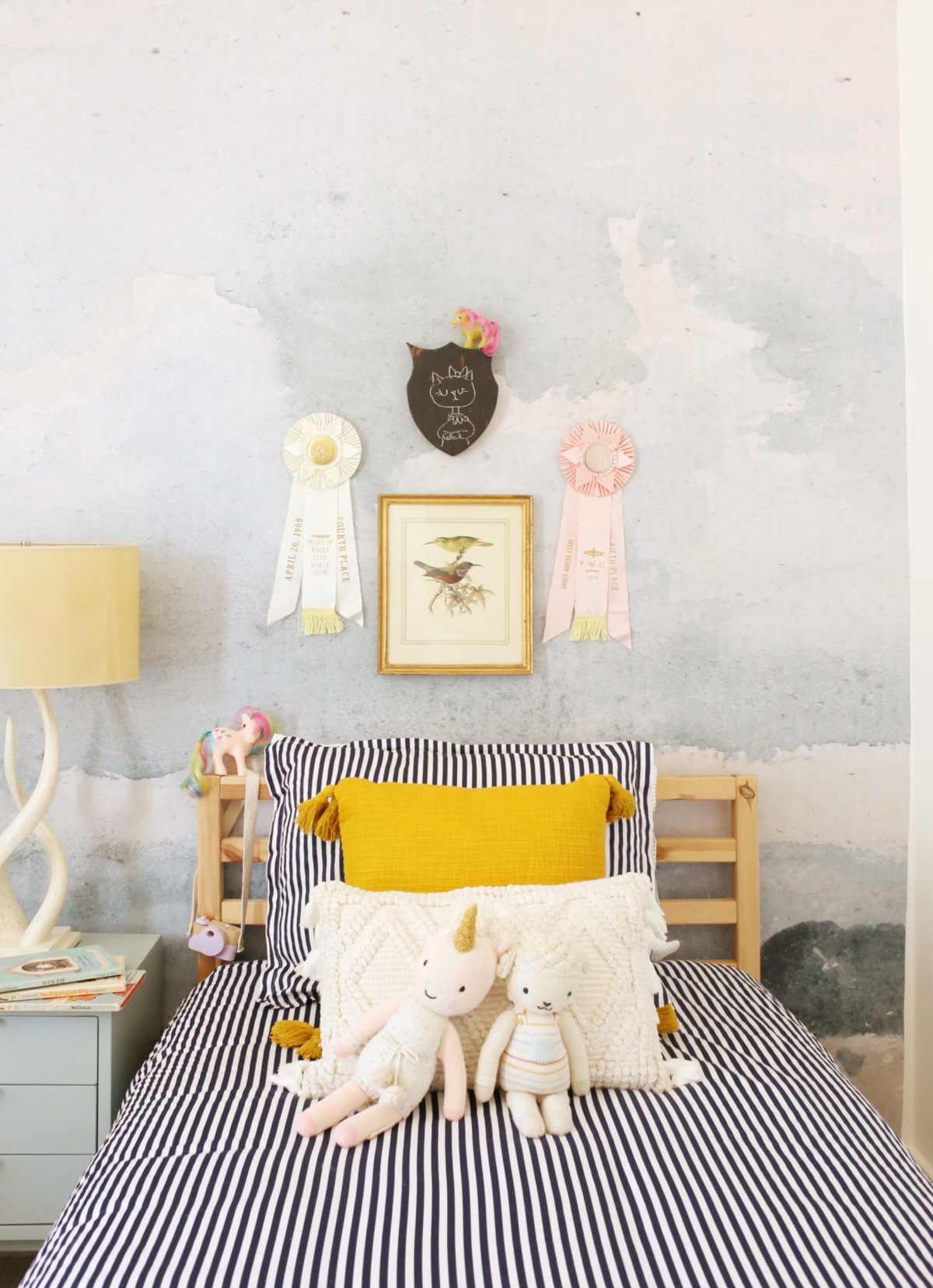 For Stella's space, I hung a vintage bird print and a small vintage crest that is painted with chalkboard paint so she can doodle special little notes and drawings. I added some of my favorite vintage horse ribbons, which also lend a little sweetness to the bed. Those cute little Cuddle & Kind guys always make her bed feel more girly, too!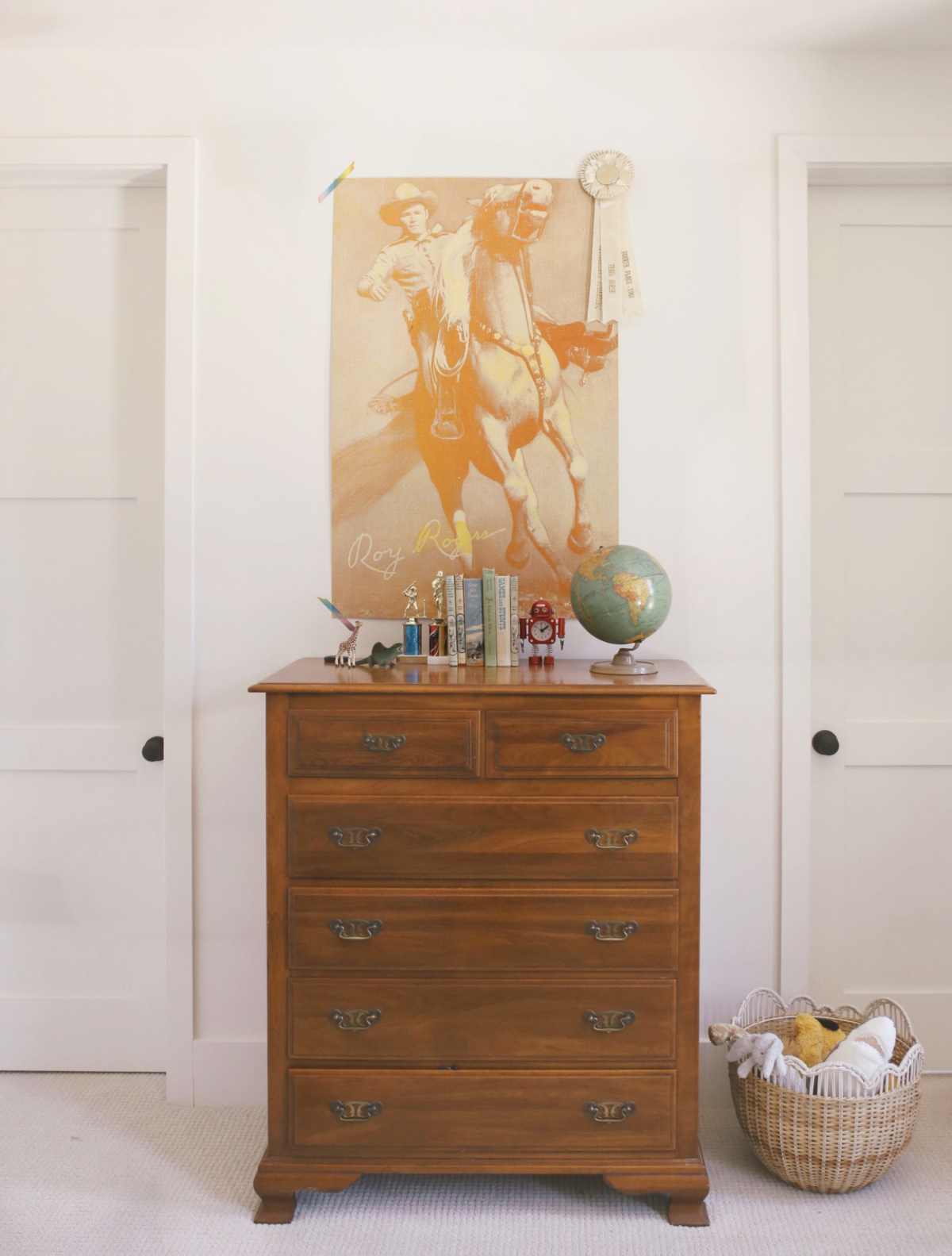 This vintage dresser was from my grandmother's house, and I love it paired with that giant print of an old Roy Rogers postcard I found. Hopefully we can pop it in a frame, but it's been a crazy season, so I just did what I could! I think it's pretty fun just tacked up like a favorite poster with that ribbon.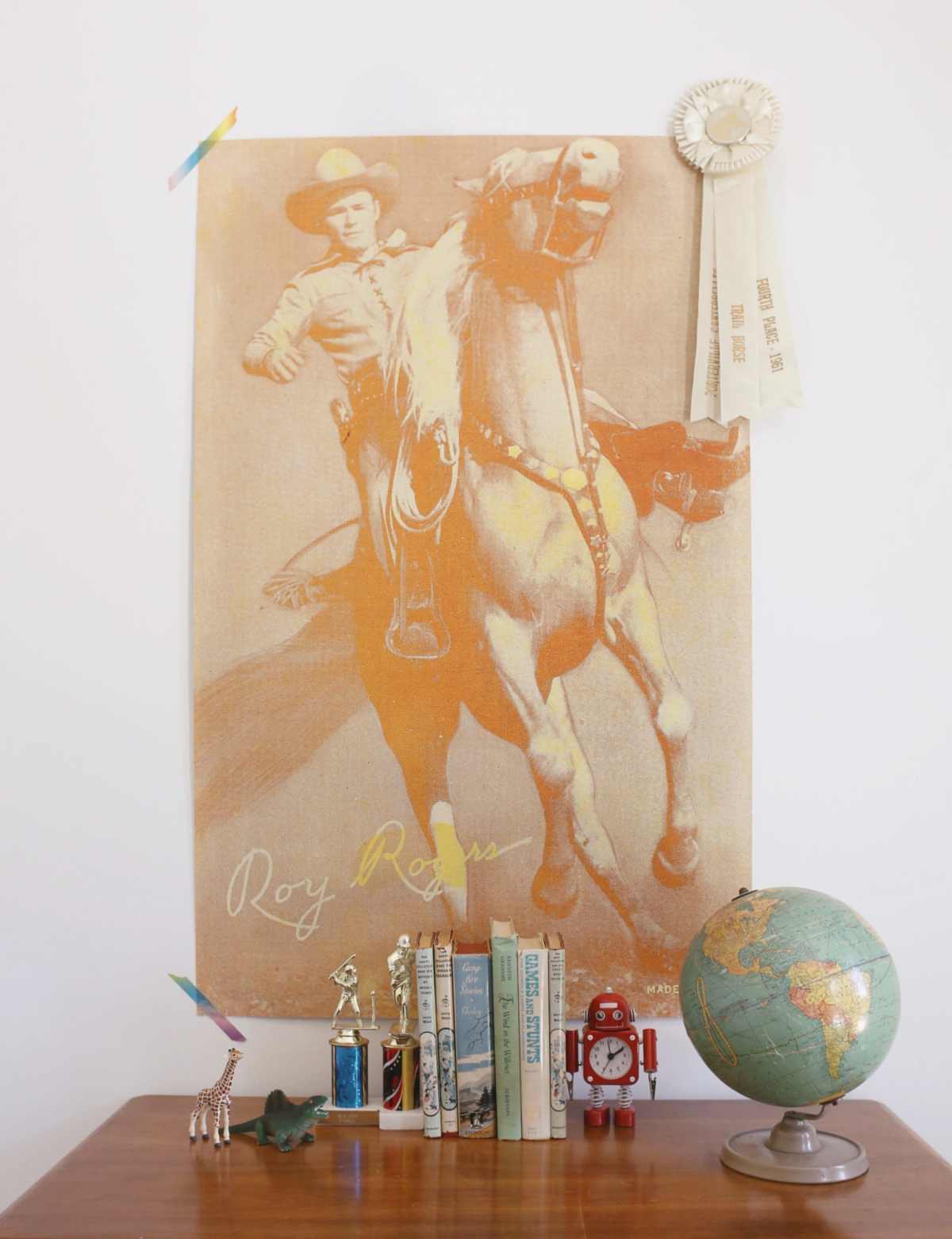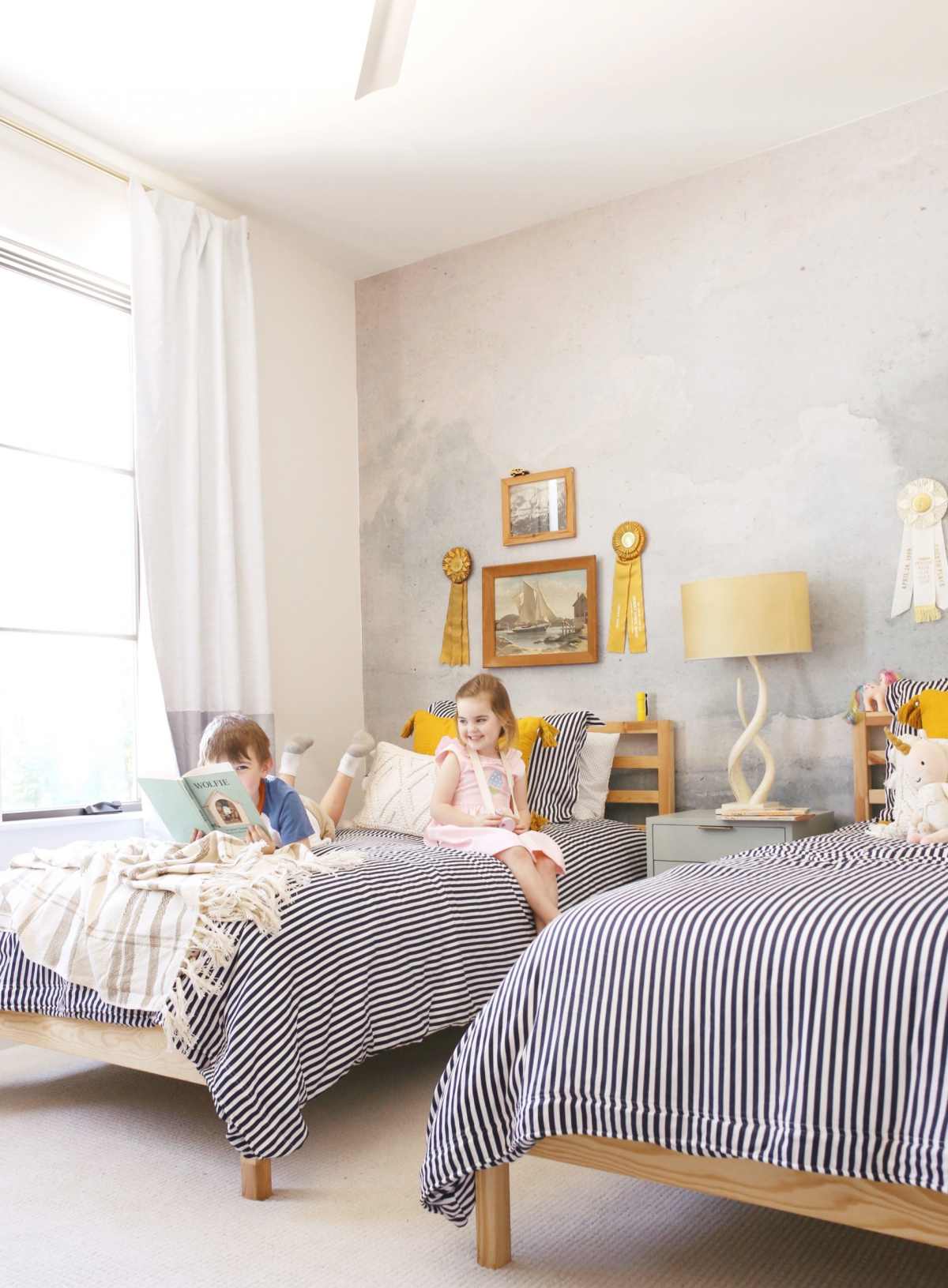 Also - I love these curtains! They are super affordable, and are also blackout curtains. They have a really nice weight to them, so they are perfect for kid rooms. (They also come in navy, which I love, too!)
I think these cuties are pretty pleased with their new space! It was a really fun distraction from all the craziness right now, and it always makes me feel happy to have a project on my hands! Y'all are always asking about shared boy/girl rooms, so I hope this will provide you with some helpful inspiration!