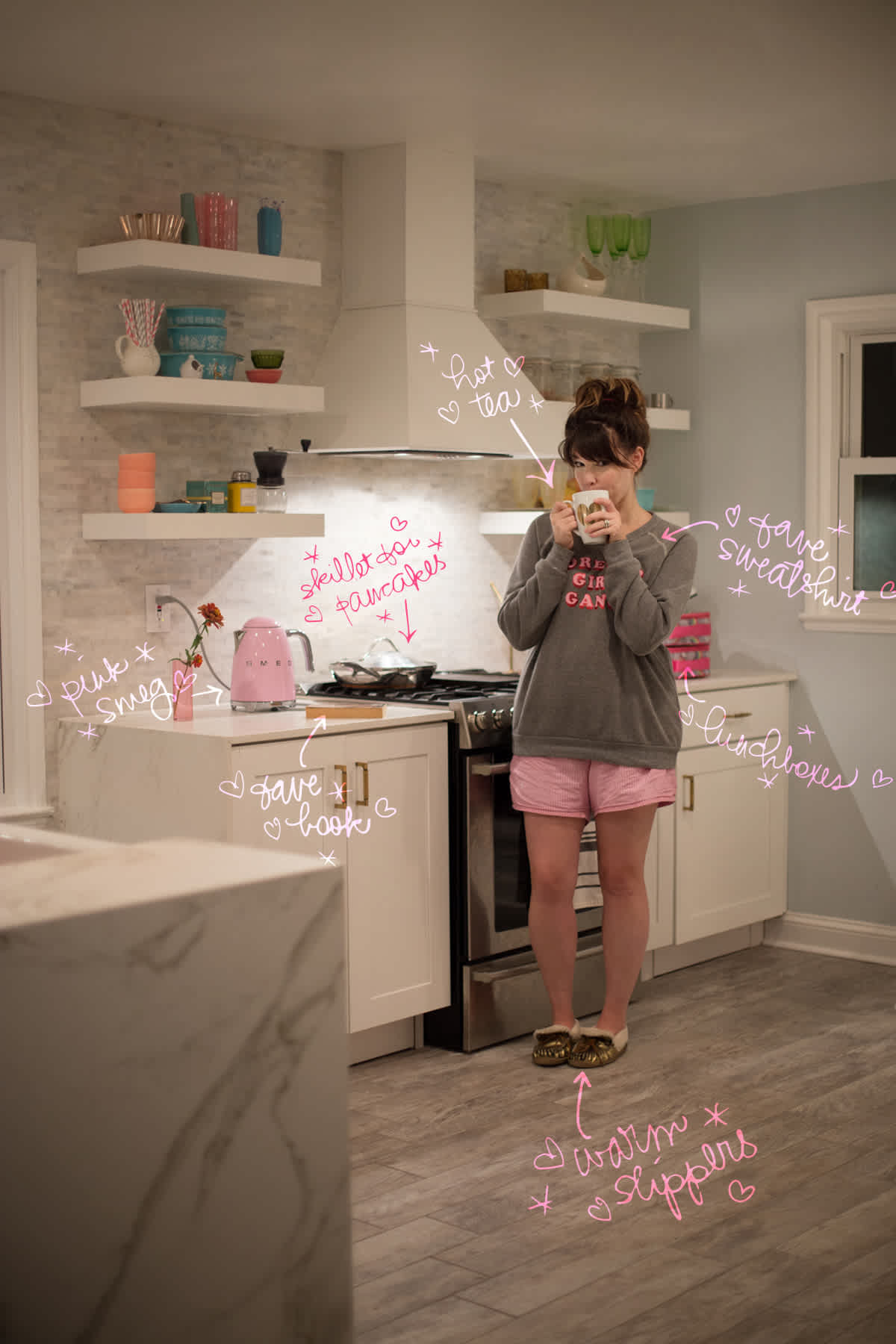 This "A Night In" post is sponsored by Anolon.
I don't know about you, but I always look forward to the evenings.  While the day can be filled with a lot of sweet moments, there is also a lot of crazy, and I need the quiet evenings to recharge.
(pictured above: our kitchen; Anolon skillet; my sweatshirt; slippers; Smeg teakettle)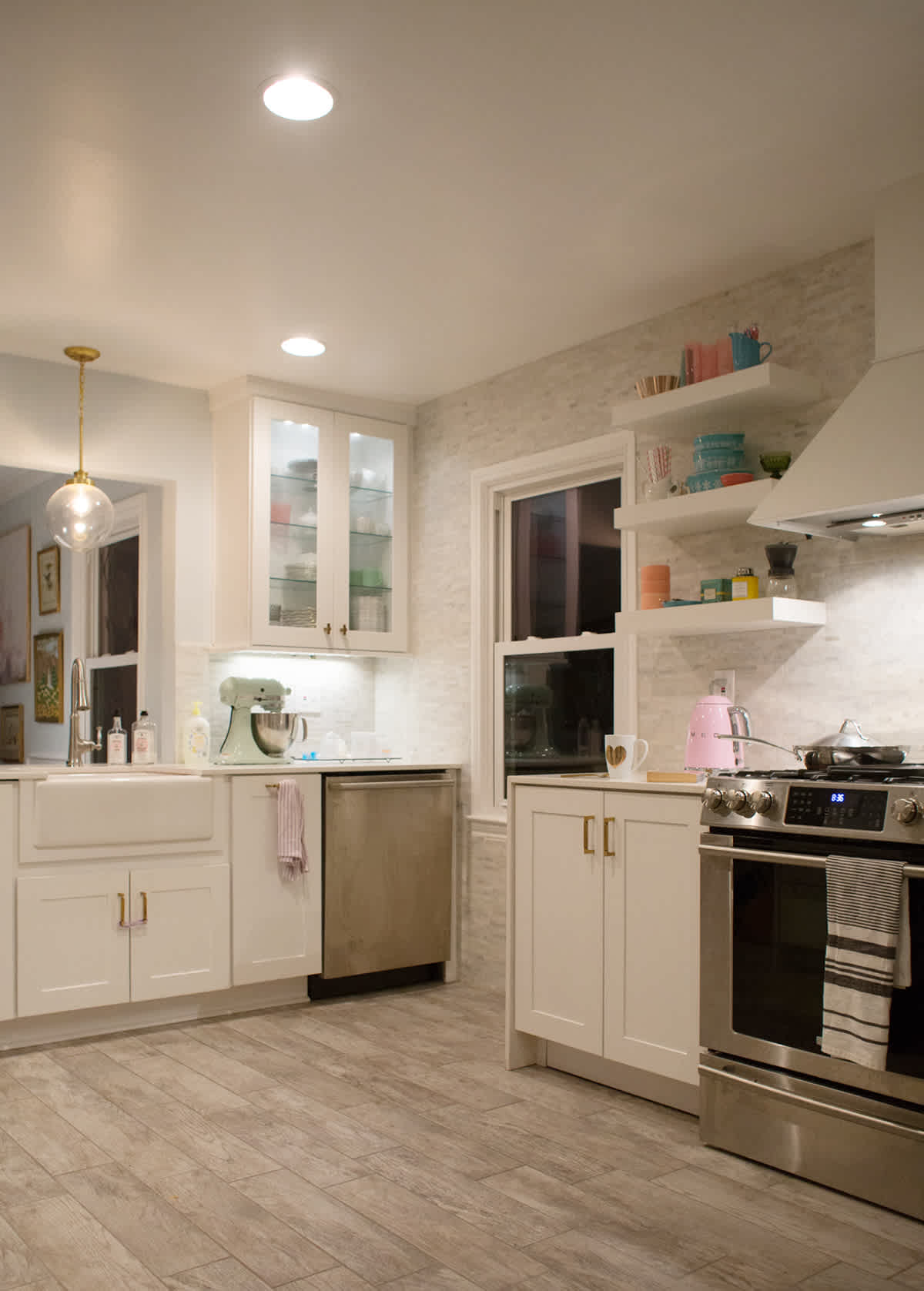 It can also seem like the last two hours of the day are the longest, and my evening rituals are somewhat of a reward for making it through!  After we get all the little ones tucked into their beds, I get into my most favorite sweatshirt and slippers, and head to the kitchen to get things tidied up as quickly as I can (sometimes if I'm lucky this happens after supper, but that's not always the case!).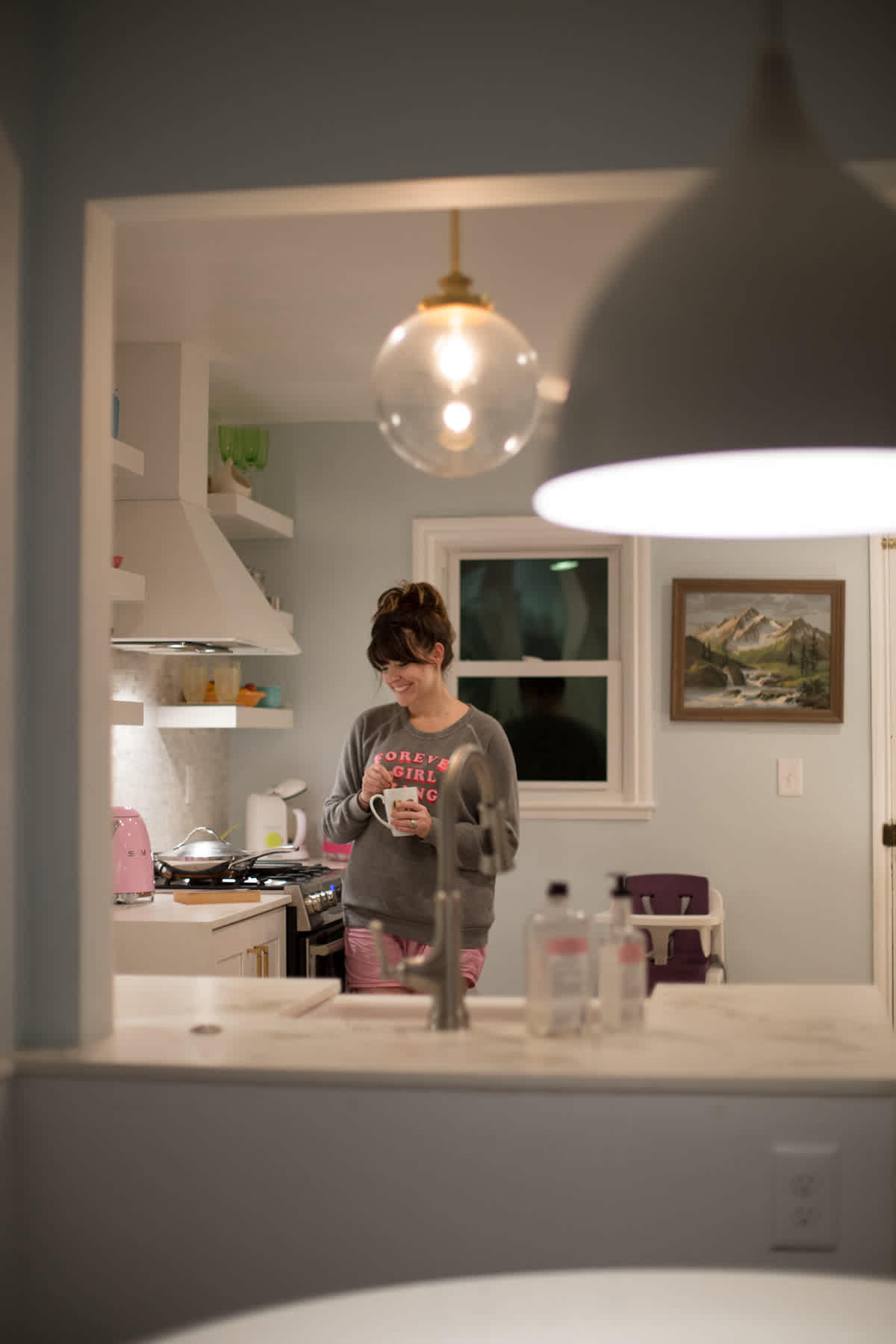 I just adore the comforting glow of our kitchen at night.  We have lighting in the glass cabinet, and the under the stove light makes it feel so cozy in the evenings!!  The pendants are on a dimmer, and I love turning them down low, so they add just the right bit of warmth.
After the dishes and leftovers are put away and the bottles are washed, I love to make myself a cup of hot tea.  While the water heats up in my beloved little Smeg, I set out the girls' clean lunchboxes for the next morning, and set out our Anolon skillet, in hopes that it *might* inspire Chip to make pancakes and eggs for breakfast.  He's the pancake pro in our house, and a neat space is his love language, so I do what I can to encourage him!  The girls love love his cooking, and it always gets our day off to such a great start (plus that skillet is the best - super easy to clean, and cooks so well with the copper lined bottom! I also love cooking veggies in it with coconut oil!).
(pictured above: Anolon Skillet; Nuna Zaaz high chair)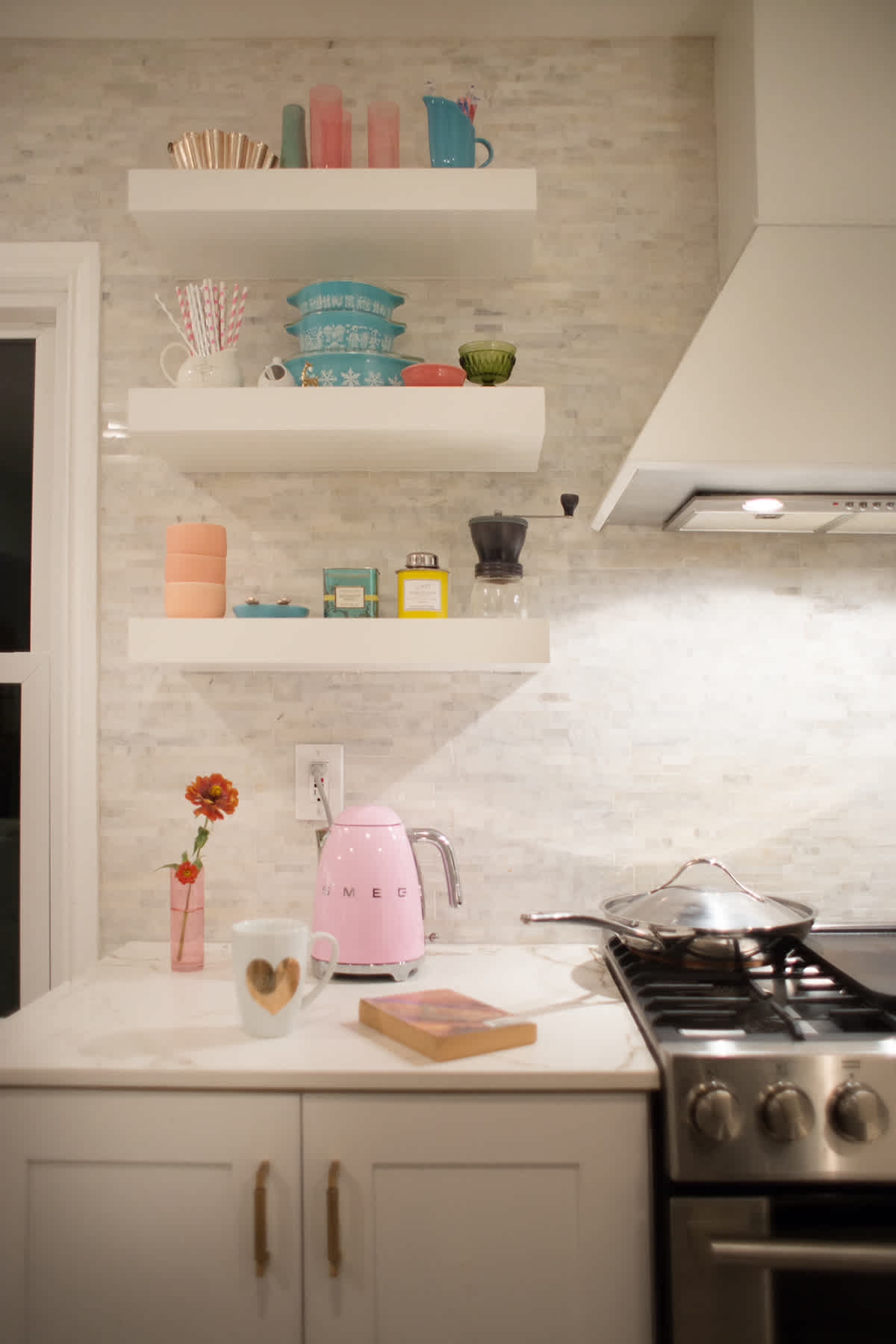 Once my tea is made and everything is neat, I cuddle up on the sofa with my mug and a favorite book, or talk the day over with Chip.  Often we'll indulge in a favorite show or movie.  I used to do a lot of work in the evenings, but with three little ones in tow, I'm usually just done at the end of the day and relish the quiet and the chance to let my mind wander.  I need it to recharge, and I've had to let go of some of the guilt for not being super productive during that time so I can be my best mama self during the day.
What about you?  what are your evening rituals?
Check out the nighttime kitchens and rituals of some of my blog friends via the links below - so fun to see everyone's spaces in a different light!